The Ongoing Transformation of Navy Pier: Part I
Navy Pier is one of Chicago's most dynamic and vibrant landmarks. Throughout its history, the Pier has been a center of commerce, a military base, a school, an events venue and a world-renowned destination. In fact, Navy Pier has not stopped transforming its identity since its inception 96 years ago. Perhaps one of the reasons why Navy Pier is Chicago's (and the Midwest's) number one attraction is its refusal to be complacent by constantly undergoing changes in purpose, offerings and culture.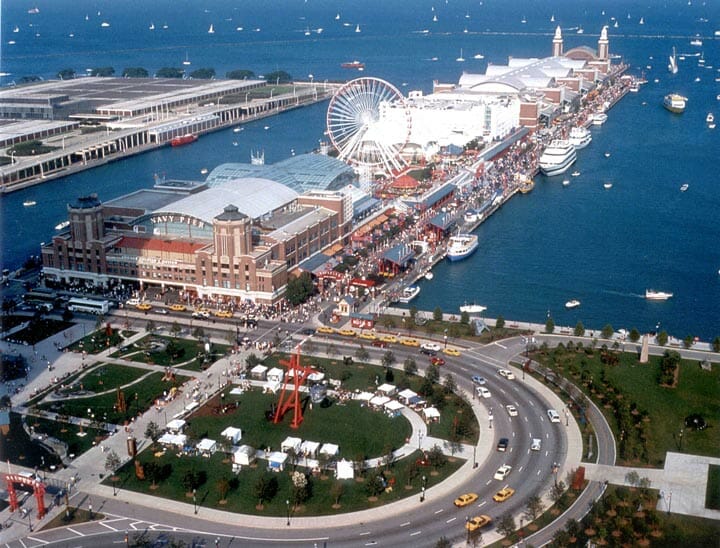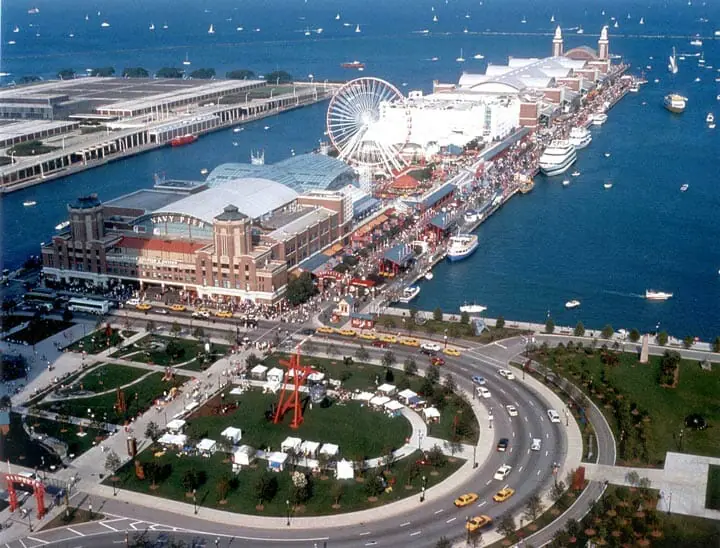 Like most Chicago landmarks, Navy Pier originated from Daniel Burnham's "Master Plan of Chicago." Although his plan originally envisioned five piers, only one recreational pier with freight and passenger ship docking facilities was built near the mouth of the Chicago River. Formally known as Municipal Pier when it opened in 1916, it was the only pier to combine the business of shipping with public entertainment options.
When the United States entered World War I, the Pier housed several regiments of soldiers, Red Cross and Home Defense units as well as barracks for recruits. In 1927, Municipal Pier was officially renamed Navy Pier as a tribute to Navy personnel who served during World War I.
In World War II, The Navy operated several training programs at the Pier. By the time training ceased in 1946, some 60,000 servicemen – including sailors from Great Britain, Canada, Brazil and Peru and future president George H.W. Bush – were trained at Navy Pier.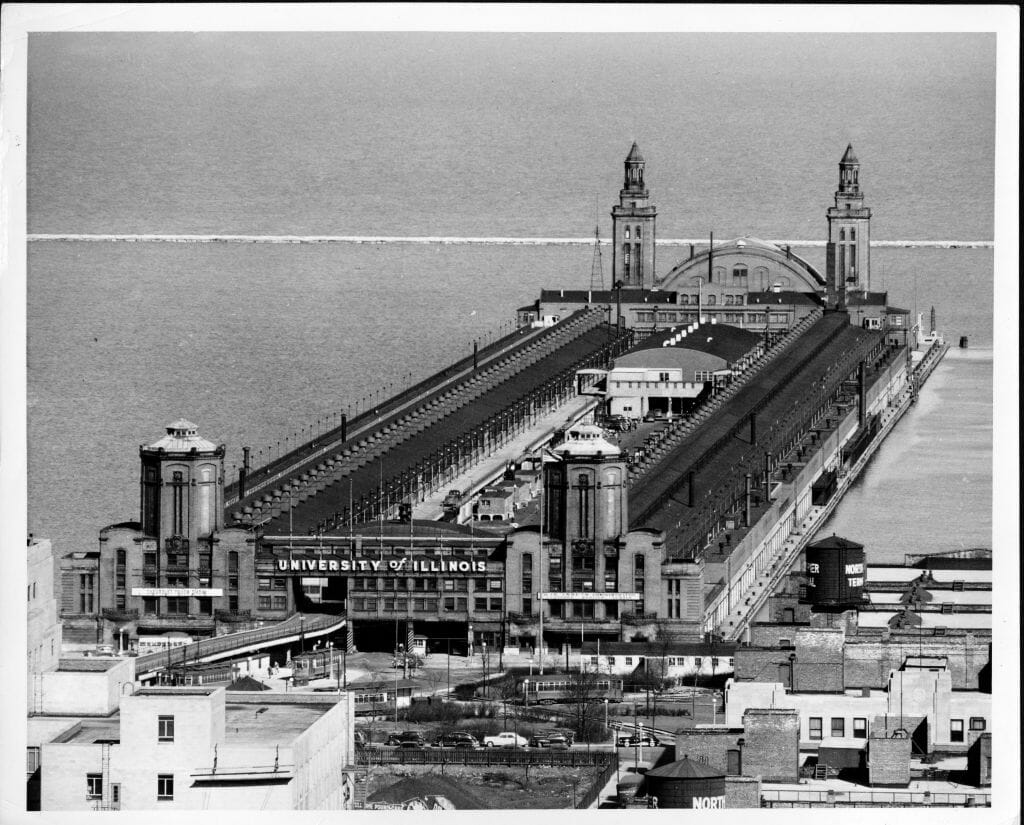 A photo of Navy Pier when the University of Illinois held classes at the Pier