What's in a Name? According to Chicagoans and the Commercial Real Estate Industry — Everything
The process and purpose behind transitioning naming rights seems simple: A company purchases the rights to rename a building or property to increase brand awareness and ultimately market share and revenue. However, the naming rights of buildings, an important part of Chicago history and culture, have implications beyond simply updating addresses. As property naming rights transactions become more common, we reviewed some of the more famous (or infamous) building name changes in the City of Chicago and examined cultural implications.
There are two common forms of sponsorship for naming rights: presenting sponsor and title sponsor. A presenting sponsor has a name of a corporation or brand attached to an already-existing name. A title sponsor replaces the original name of the property. The most dramatic (and difficult for people to accept) is the title sponsor because many believe the history of the building is compromised when its original name is replaced.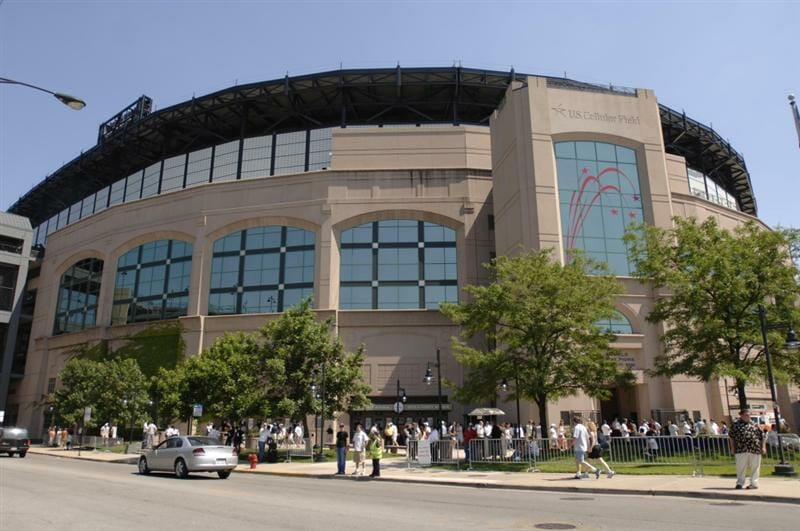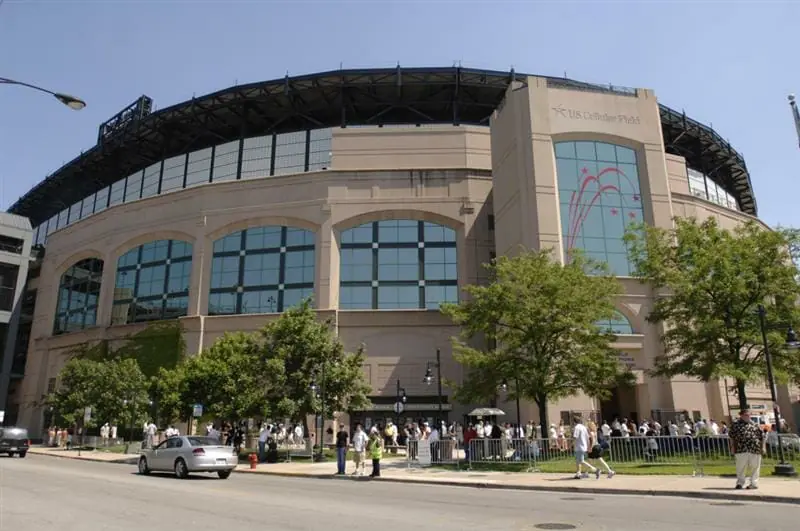 Comiskey Park was renamed U.S. Cellular Field in 2003.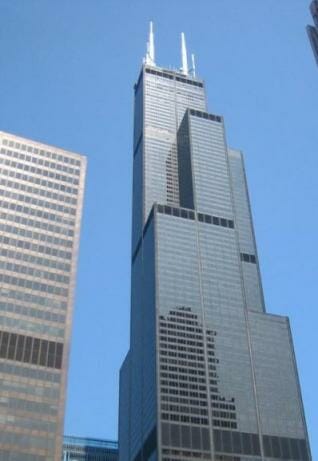 The Sears Tower was renamed Willis Tower in 2009.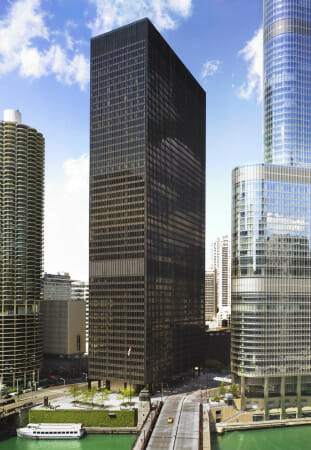 330 N. Wabash Av. will be renamed AMA Plaza in Sept. 2013.
Over the years,  the majority of building naming transitions do not result in public outcry. In fact, many commercial real estate professionals use naming rights as a competitive advantage to attract tenants. For example, the iconic Smurfit-Stone Building was recently renamed the Crain Communications Building in March, after the publisher moved its headquarters there. In addition, the marquee 330 N. Wabash Av. building (formerly the IBM Building) will be renamed AMA Plaza when the American Medical Association moves its headquarters to the Ludwig Mies van der Rohe-designed tower in September 2013.
The private sector isn't the only group leveraging naming rights of Chicago buildings. The City of Chicago, the CTA and the Cook County government are using building naming rights to generate additional revenue. In May, the CTA offered to sell businesses naming rights and sponsorships to 11 rail stations throughout the North Side and downtown. CTA officials described the stations as "iconic assets'' that companies would be proud to associate their names with for marketing campaigns.
While nobody is certain how far the City will go with selling naming rights to public properties, we'll watch and see if the private sector continues market naming rights. As the Chicago commercial real estate industry grows more competitive and less office space is available for large tenants, property naming rights should remain an important bargaining chip for both tenants and property owners.
Have you incorporated naming rights to attract tenants to a marquee building? How have you seen this practice affect tenants, property managers and bystanders? Please share thoughts.