The Rebirth of a "New Age Skyscraper" in Downtown Chicago: The Monroe Building Renovation
By Paul Rades, Property Manager for the Monroe Building.
When the Monroe Building opened its doors in 1912, the ornate office tower on Chicago's famous Michigan Avenue already had a tremendous pedigree.  After all, it was designed by the legendary architectural firm of Holabird & Roche, a team that designed some of the earliest true modern skyscrapers in a city where the skyscraper was said to have been conceived.  It was constructed on the southwest corner of Michigan Avenue and Monroe Street – a prominent location that offered views of Chicago's lakefront.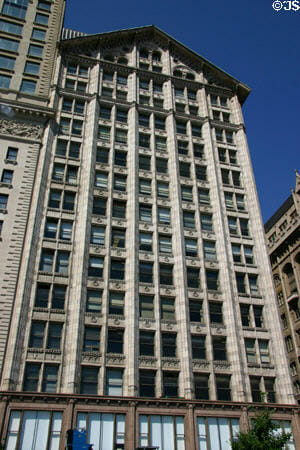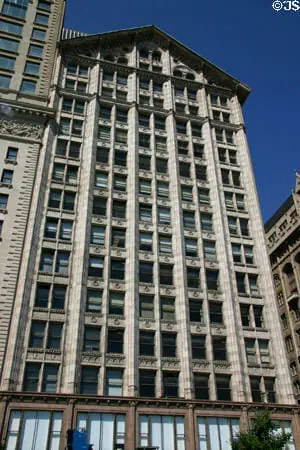 The Monroe Building at 104 S. Michigan Ave.
The Holabird & Roche team included some of the best aspects of the so-called "Chicago School" of architecture in the Monroe Building, such as:
An exterior that celebrated the geometric grid of its supporting steel skeleton.
Strong vertical lines that accentuate the building's height.
An exterior featuring more glass than wall to flood the interior with natural light.
And, to make an immediate impression on visitors, the ornate lobby was clad with tiles from the Rookwood Tile & Pottery Company, which produced decorative tiles that had distinctive rich colors and irregular matte finishes.  In addition, the building's elevator grills were adorned in wrought iron.
Over the years, the Monroe Building underwent numerous renovations that weren't kind to Holabird & Roche's original work.  As you can expect, much of the original design details were buried beneath layers of modern wall coverings and drywall.
We knew the entire project would be a challenge, but we were fortunate with the interior renovation work.  The restoration team uncovered wrought iron elevator grilles, original doors and rare decorative tile work from Rookwood that was still intact.  We used historic photos and architectural drawings to replicate missing transom grilles and original lighting fixtures.
To meet the demands of today's tenants, the building was updated with modern security and information technology systems by installing a new data center.  We went even further by building a full-service fitness center and bike storage space, a luxurious 110-seat auditorium and broadcast center and the Pritzker Military Library, a collection of 40,000 books and memorabilia  on military history dedicated to telling the story of citizen soldiers.
Clearly, the Monroe Building had come of age again, with its architectural integrity preserved.  It's poised to house Chicago office tenants for the next 100 years.  The key lesson learned from the renovation is landmark office towers can be fully restored to become marketable properties if owners are committed and the right restoration team is in place.
Have you renovated a historic building? Please share your story.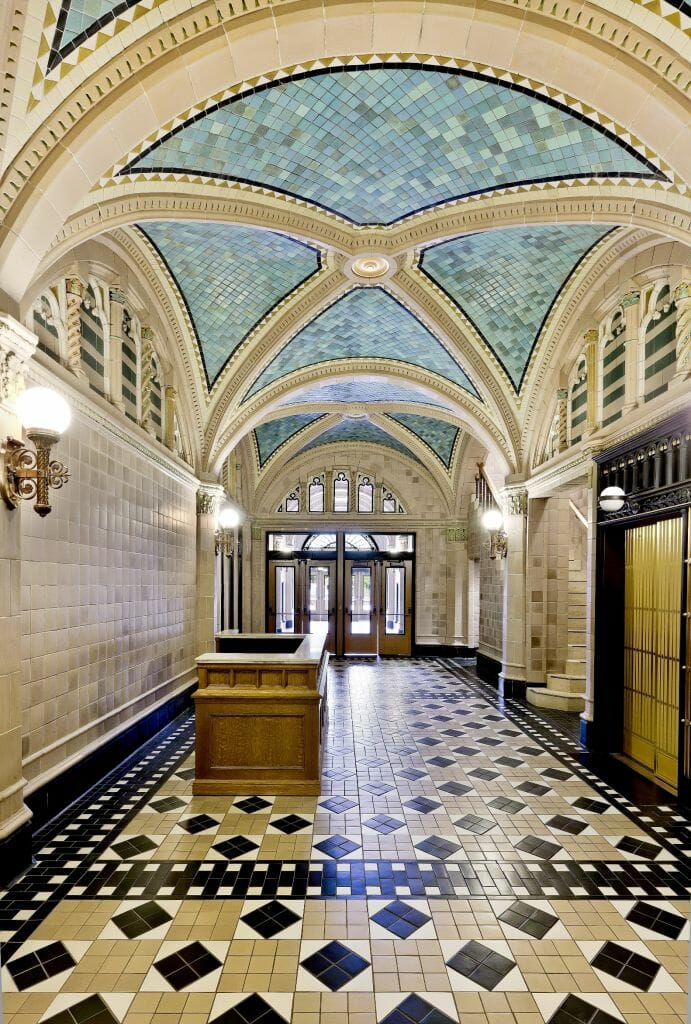 The ornate lobby of the Monroe Building was restored.