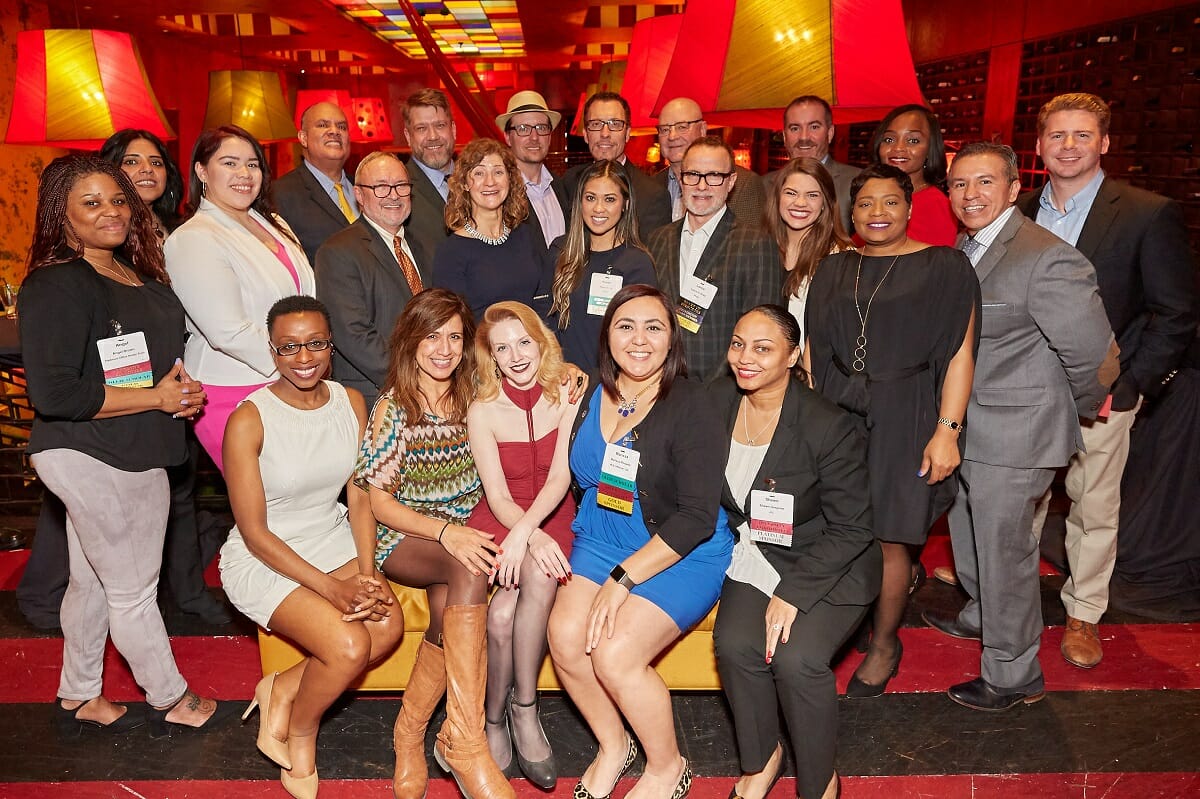 2022 Diversity Celebration Marks Our 10th Anniversary!
The 10th Annual BOMA/Chicago Foundation Diversity Celebration will be held on Friday, June 17 from 5PM 8PM at a new and exciting location – The Old Post Office! Please visit the event webpage to purchase tickets or become a sponsor. We hope to see you on June 17!
2019 Diversity Celebration: Thank You for an Amazing Evening!
On April 11, the BOMA/Chicago Foundation and the Diversity Committee held its annual Diversity Celebration fundraiser at Carnivale. Over 500 people were in attendance as we recognized Karen Le, Real Estate Accounting Manager for CBRE at Chicago's Union Station, as the 2019 Reginald L. Ollie Inclusion and Outreach Scholar. We also honored former Ollie Scholars who have graduated and earned their RPAs. Those graduates include Ebony Andry (Hines), Dominique Flowers (JLL) and Lily Leon (JLL).
Because of your generous donations through sponsorships, tickets and the raffle, we netted $84,000 for the Foundation! Thank you to everyone, including our 58 sponsors listed below, for making this event so special and one for the history books!
View Photos from the Celebration! Tag yourself and your colleagues in the Diversity Celebration Facebook photo album. You can also view photos from the photo booth here.
Head over to our Events page to see upcoming events.
The BOMA/Chicago Foundation is qualified as a charitable organization under Section 501(c)(3) of the Internal Revenue Code. Donations to the Foundation are tax deductible as charitable contributions or as ordinary and necessary business expenses. Donors should check with their tax advisors.