Congratulations to Daja Walker-Parker, the 2022 Ollie Scholarship Recipient!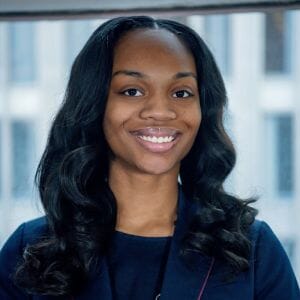 The BOMA/Chicago Foundation and the Scholarship Committee are excited to announce that Daja Walker-Parker has been awarded the 2022 Reginald L. Ollie Inclusion and Outreach Scholarship.
Daja is the Assistant General Manager for JLL at 24 East Washington. She earned both her BS – Real Estate (2020) and her MSRE (2021) at DePaul University. Daja began her CRE career as an intern at CapRock Real Estate, earned her Illinois Broker License, and was offered a full-time position as an associate broker in 2019. She made a career change into property management when she joined JLL in 2021 as a Property Associate. She was promoted to her current role in 2022.
We will recognize Daja at the 10th Annual Diversity Celebration, which will be held on Friday, June 17 from 5PM to 8PM at The Old Post Office! We expect over 500 people to attend. Tickets are now available...register today!