Gold Circle Awards Profile: 2018 Affiliate Member of the Year Jim Wissinger
Jim Wissinger with Harvard Maintenance, was named BOMA/Chicago's 2018 Affiliate Member of the Year.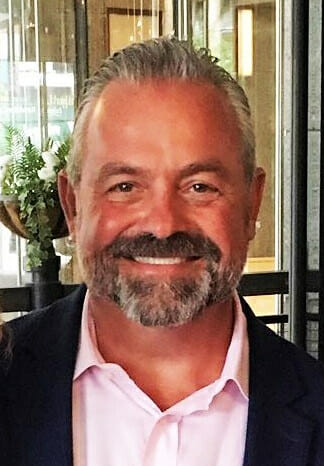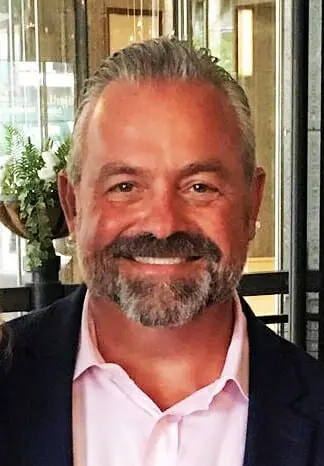 After drying out from the BOMA PAC dunk tank at our recent Golf Classic, Jim Wissinger – twenty-year plus BOMA/Chicago veteran and 2018 Affiliate Member of the Year – takes time to share his thoughts on emerging trends, professional development and networking.
Jim serves as Midwest Director of Business Development at Harvard Maintenance, which provides contract cleaning and janitorial services for a wide range of sectors. Recalling his first job in his hometown of Pittsburgh, Pennsylvania shoveling snow and cutting grass, Jim jokes that he's still shoveling snow to this day.
Jim started out in the commercial real estate industry when he moved to Chicago in the '80s. He benefited from working in a wide variety of companies, including elevator service, energy and cleaning, and talks about the importance of expanding horizons. "I would urge others not to get stuck in one industry," Jim says. "You're not a technical expert when you're in sales, so look at ways to diversify industries and learn from each of them."
When reflecting on the advice he would share with others in the industry, Jim doesn't hesitate in his response: nothing happens overnight, everything takes time. He emphasizes the importance of building lasting relationships, and always being willing to share advice and knowledge – even with competitors. "Affiliate members should strive to provide value to property management teams through innovation, resources and introductions even when it's not directly related to their company," Jim says. "I always ask, what else can I help you with in addition to cleaning?"
On the topic of emerging trends in the industry, Jim points to health and wellness in buildings. "Wellness is complimentary to sustainability and is gaining traction as building owners and managers are learning that a healthy environment is essential to attracting and retaining tenants," Jim explains. In fact, Harvard created the Cleaning for Wellness program as a significant way that buildings can improve health and productivity by focusing on health and safety, sustainability, productivity, and asset preservation.
In addition to emphasizing wide-ranging experience and relationship building, Jim is a firm believer in the value of education for Affiliate Members to better understand customers' businesses and offer effective solutions. "Education gives you the knowledge to talk about a lot of different things to people in the commercial real estate industry," Jim says. BOMA/Chicago provides numerous educational opportunities, including free monthly lunch and learns and the upcoming Foundations of Real Estate offered this September.
Networking events are also an important way to get involved and connect with clients. Jim's favorite BOMA/Chicago event is the TOBY Gold Circle Awards Gala because it represents the best of the best. "It's like the Academy Awards of our business," he adds. Jim was recognized as Affiliate Member of the Year not once, but twice – first in 2008 and also this past year at the 2018 Gala. Additionally, Harvard Maintenance proudly served six of this year's local and regional TOBY winners, including international TOBY winner 100 North Riverside.
Jim also organized BOMA/Chicago's very first Golf Classic (which celebrated its twentieth-year anniversary this August) and served on the planning committee for a number of years. The event sold out both golf courses in its first year and continues to be more and more successful each year.
In addition to being a rookie volunteer at Big Brothers Big Sisters, Jim connected Harvard with Revive Center, a Chicago-based organization that works to end homelessness and provide affordable housing to its residents. Harvard is partnering with Revive Center to provide job opportunities and training to their clients, and the company has already hired four people and has plans to expand the program. Jim speaks fondly about a grandmother with an amazingly positive attitude whom he worked with directly. Recently hired in a permanent, full-time position, she now has a livable wage, pension and health insurance.
In his spare time, Jim loves to cook, and when he starts talking passionately about sous vide and the innovative kitchen appliances he recently acquired, it's apparent he may have missed his calling as a TV pitchman. Jim also enjoys using his smoker and pizza oven and is especially intrigued with the idea of blending technology with cooking so he can spend less time in the kitchen and make more time to socialize with family and friends – many of which we can only assume will be members of the commercial real estate industry.
_____________________________
2019 Gold Circle Award nominations are open September 17 through October 26, 2018. Click here for more information.