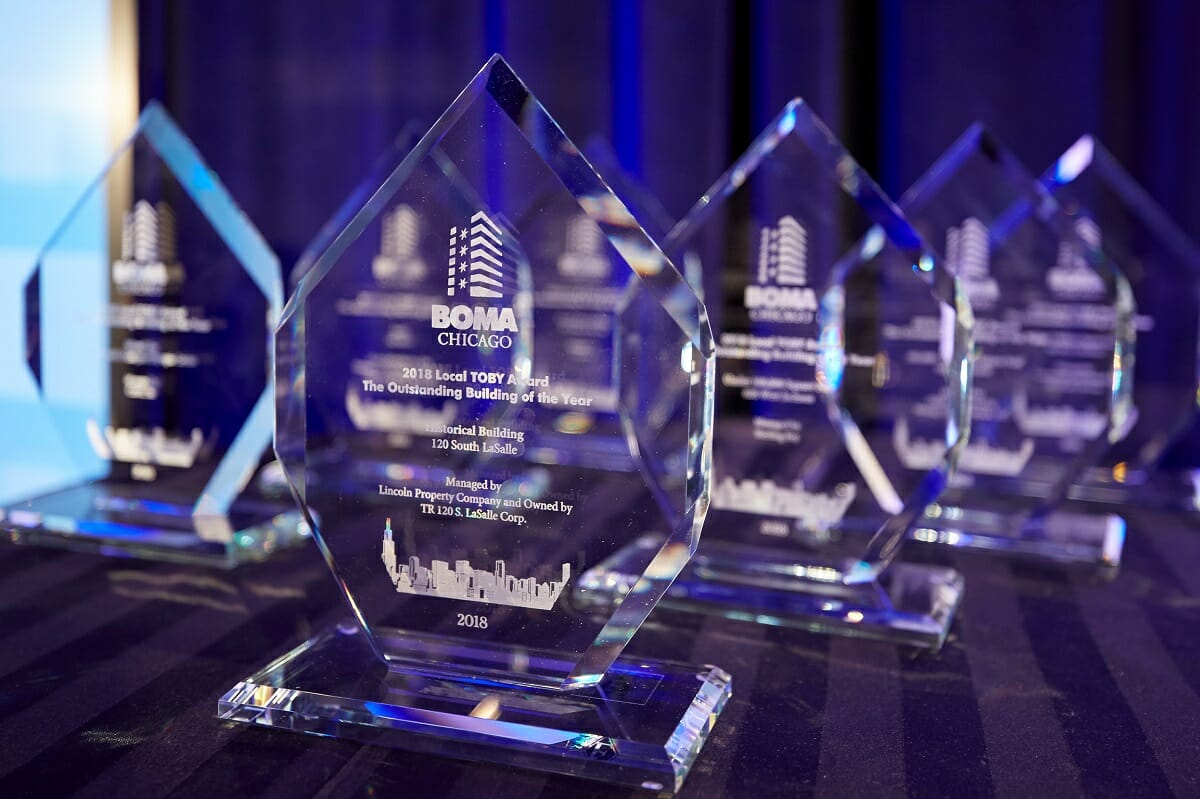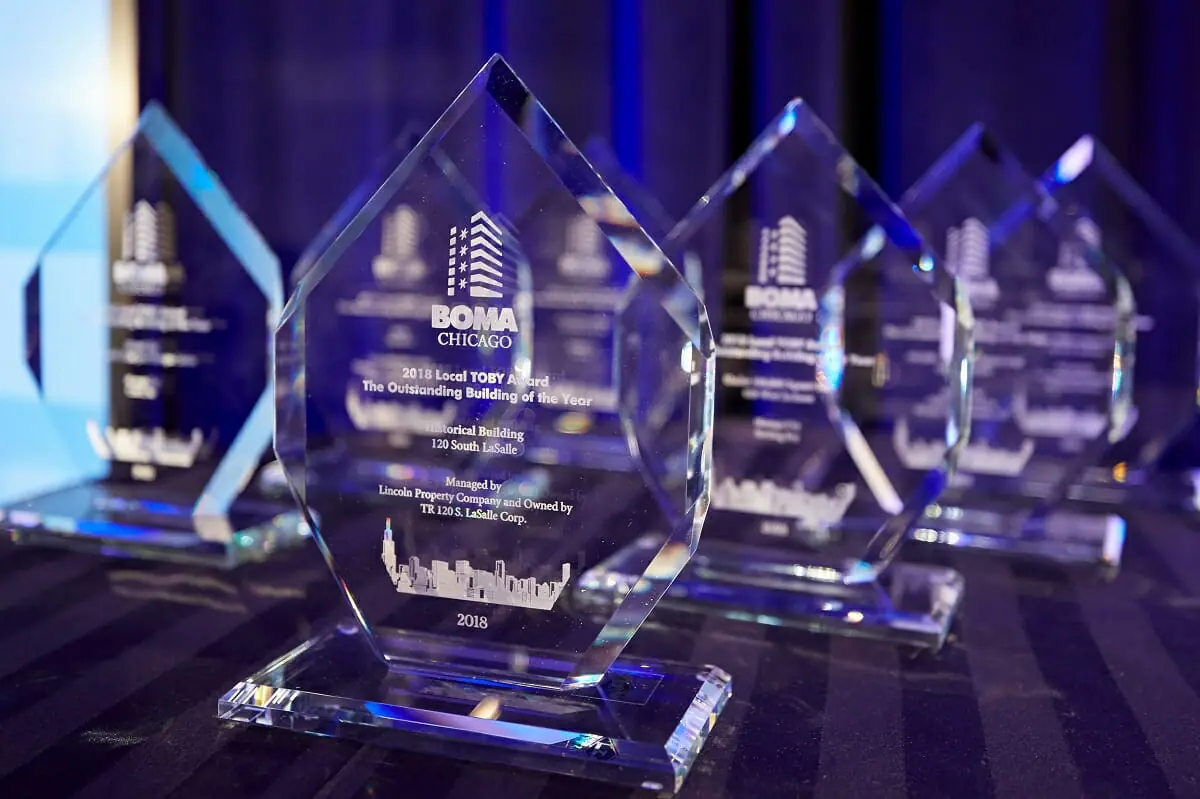 TOBY Information & Application Process
The Outstanding Building of the Year
The Outstanding Building of the Year (TOBY) Awards is the most prestigious and comprehensive program of its kind in the commercial real estate industry recognizing quality in commercial buildings and rewarding excellence in building management.
During the competition, all facets of a building's operations are thoroughly evaluated. Buildings are judged on everything from community involvement, tenant relations and site management to environmental and "green" policies and procedures.
The competition consists of three levels and begins at the BOMA local association level. Winning entries advance from there to the regional level and, finally, regional winners advance to the international level. The international TOBY Awards are presented at the BOMA International Conference in June each year.
When can I apply?
The application season for the 2022 season has closed. Application season for the 2023 local TOBY award will open in July 2022.

IMPORTANT TOBY UPDATE: For the next TOBY season (the 2023 season and beyond), all TOBY applicants must have the BOMA 360 designation. This is a brand-new criterion that has been implemented by BOMA International. For the 2023 TOBY season and beyond, your building will need to be a BOMA 360 designee before applying for the TOBY. LEARN MORE HERE
What are the TOBY Categories?
The TOBY categories are:
Under 100,000 Square Feet
100,000 to 249,999 Square Feet
250,000 to 499,999 Square Feet
500,000 to 1 Million Square Feet
Over 1 Million Square Feet
Suburban Office Park (Low-Rise)
Suburban Office Park (High-Rise)
Mixed-Use Buildings
Earth
Renovated Buildings
Corporate Facility
Historical Buildings
Medical Office Buildings
Industrial Buildings
How can I learn more about the TOBY program and what is involved?
We encourage you to watch the three below webinars about the TOBY program. In these webinars, you will hear from TOBY judges, applicants and winners. Best practices regarding the written applications and inspections are discussed in these webinars.
Fun Fact: BOMA/Chicago Wins Time & Again!
For the past four years, every single local TOBY winner has also gone on to win the Regional competition. For the past five years, at least one BOMA/Chicago building has won an International TOBY. And in 2020, half of BOMA/Chicago's International finalists (four buildings) won the International award! This directly reflects the quality and strength of Chicago's TOBY program and how we prepare the building teams to actually take home a TOBY! Click here to review the BOMA/Chicago TOBY winners dating back to 2010.
If you have any TOBY questions, please contact Jaclynne Madden, Director of Education, at jmadden@bomachicago.org or (312) 870-9608.