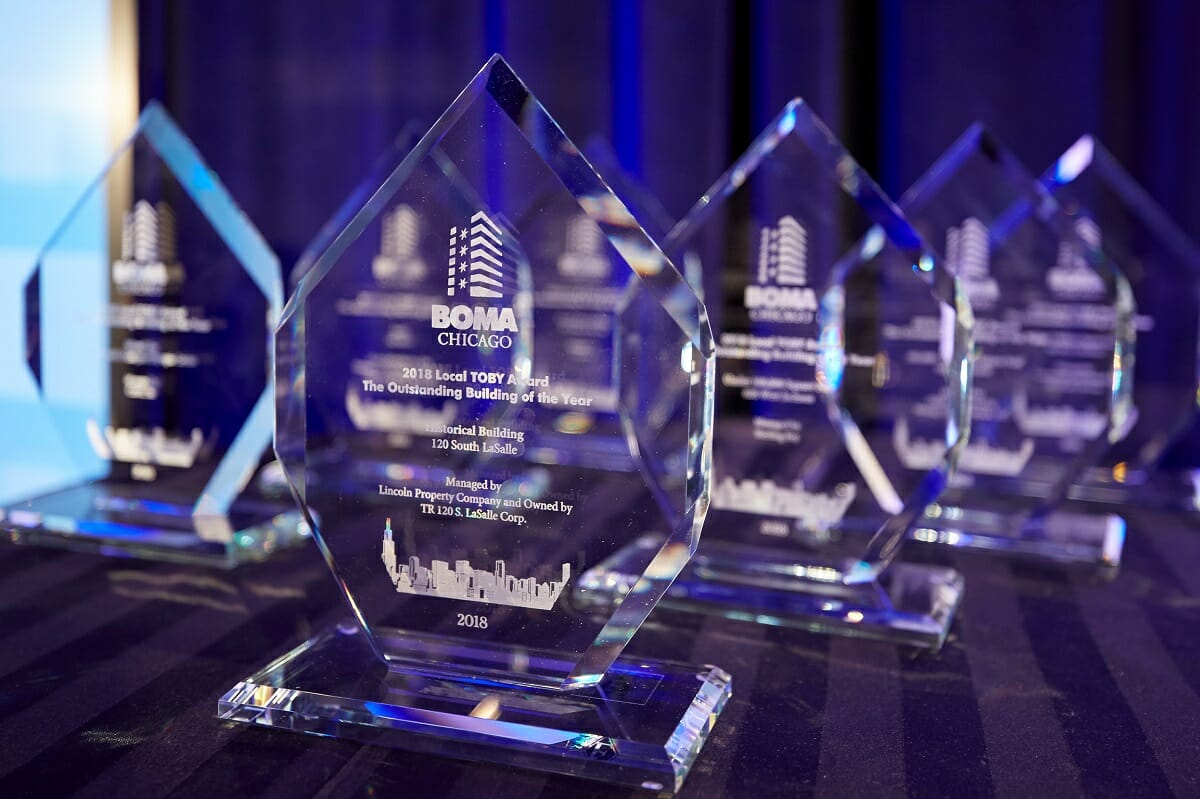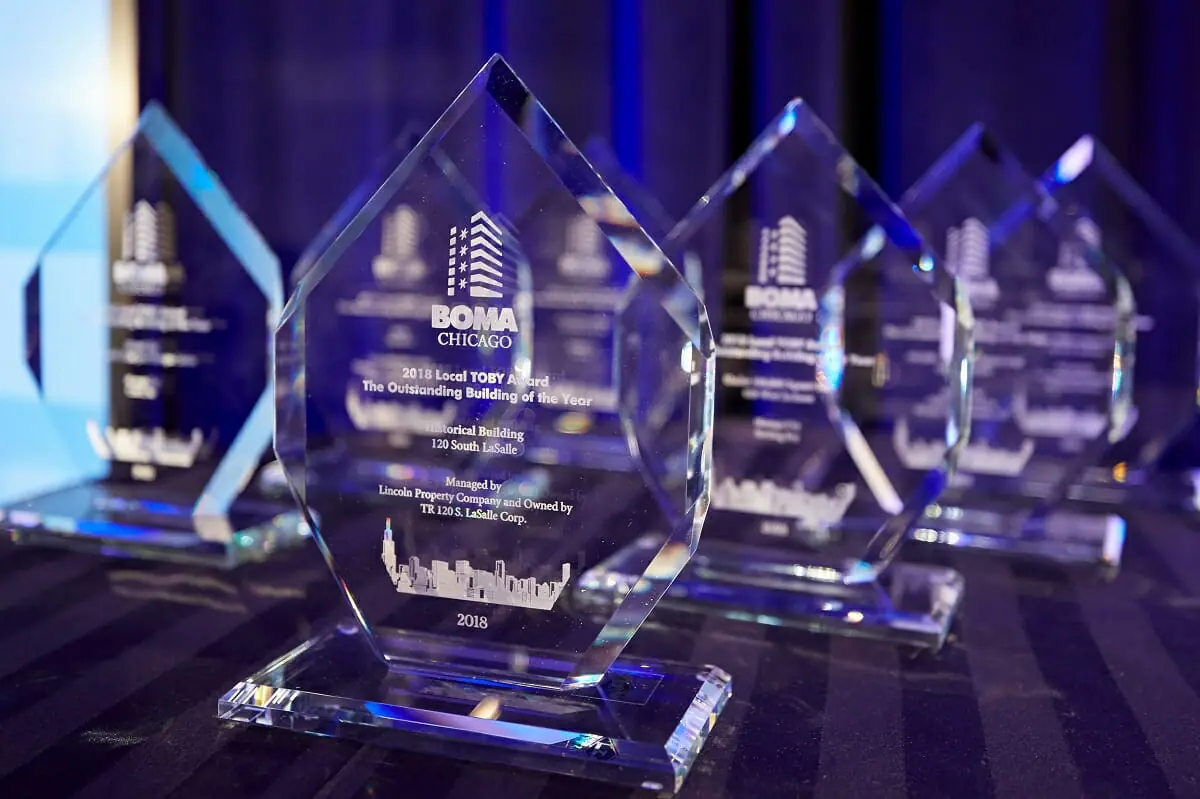 TOBY Information & Application Process
The Outstanding Building of the Year (TOBY) Award
The TOBY Award is the most prestigious and comprehensive program of its kind in the commercial real estate industry. TOBYs recognize excellence in building management, operational efficiency, tenant retention, emergency planning and community impact. You can learn more by visiting the TOBY website.

For an opportunity to win a BOMA International TOBY Award, a property first must earn the BOMA 360 designation and win both local and regional competitions. Whether winning at the local, regional and/or international levels of the competition, you gain the opportunity to showcase your building's strengths and gain recognition for best-in-class operations and management. Judging is based on criteria that includes community impact, tenant and employee relations programs, energy management, accessibility, emergency evacuation procedures, building personnel training programs and overall excellence.
Chicago Building Have a Strong History of Winning the International TOBY
Since 2010, 19 Chicago buildings have won the International TOBY Award. Our Chicago buildings are truly the best of the best who continue to win at the International level!
How can I get started and apply for the 2024 TOBY?
Please email Jaclynne Madden if you are interested in applying in 2024. She will give you information to help you get a head start!
What are the TOBY Categories?
The categories you can apply for are:
Under 100,000 Square Feet
100,000 to 249,999 Square Feet
250,000 to 499,999 Square Feet
500,000 to 1 Million Square Feet
Over 1 Million Square Feet
Suburban Office Park (Low-Rise)
Suburban Office Park (High-Rise)
Mixed-Use Buildings
Earth
Renovated Buildings
Corporate Facility
Historical Buildings
Medical Office Buildings
Industrial Buildings
How can I learn more about the TOBY program and what is involved?
We encourage you to watch the three below webinars about the TOBY program. In these webinars, you will hear from TOBY judges, applicants and winners. Best practices regarding the written applications and inspections are discussed in these webinars.
Have questions?
If you have any TOBY questions, please contact Jaclynne Madden by calling 312-870-9608 or via email at jmadden@bomachicago.org.