BOMA/Chicago Premier Sponsor Spotlight: P4 Protective Services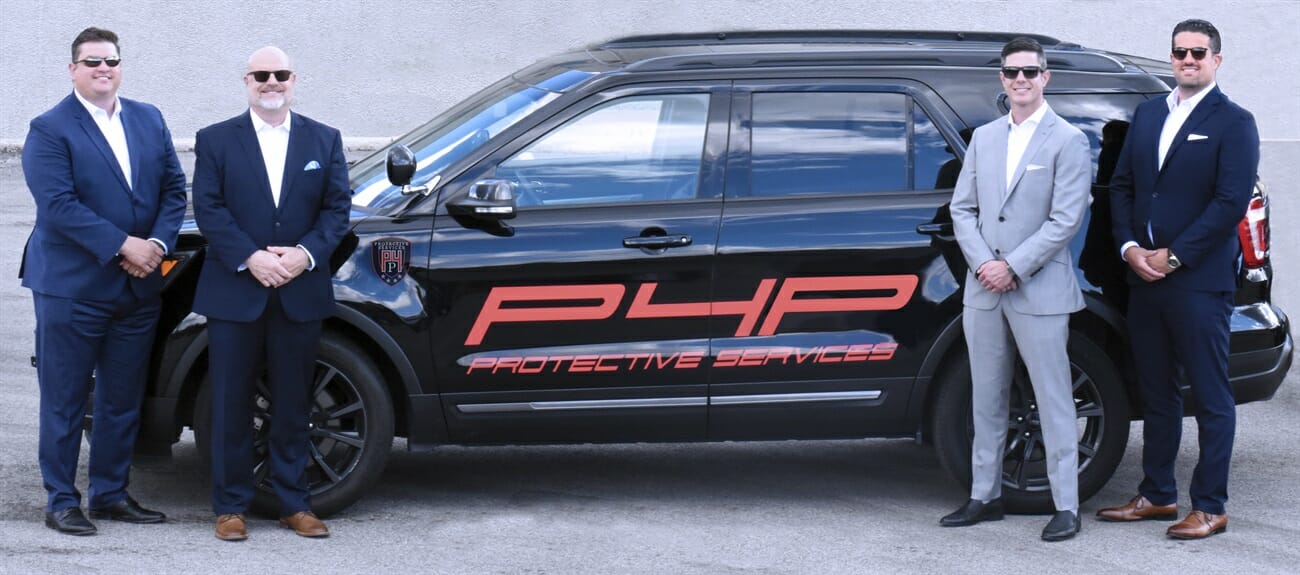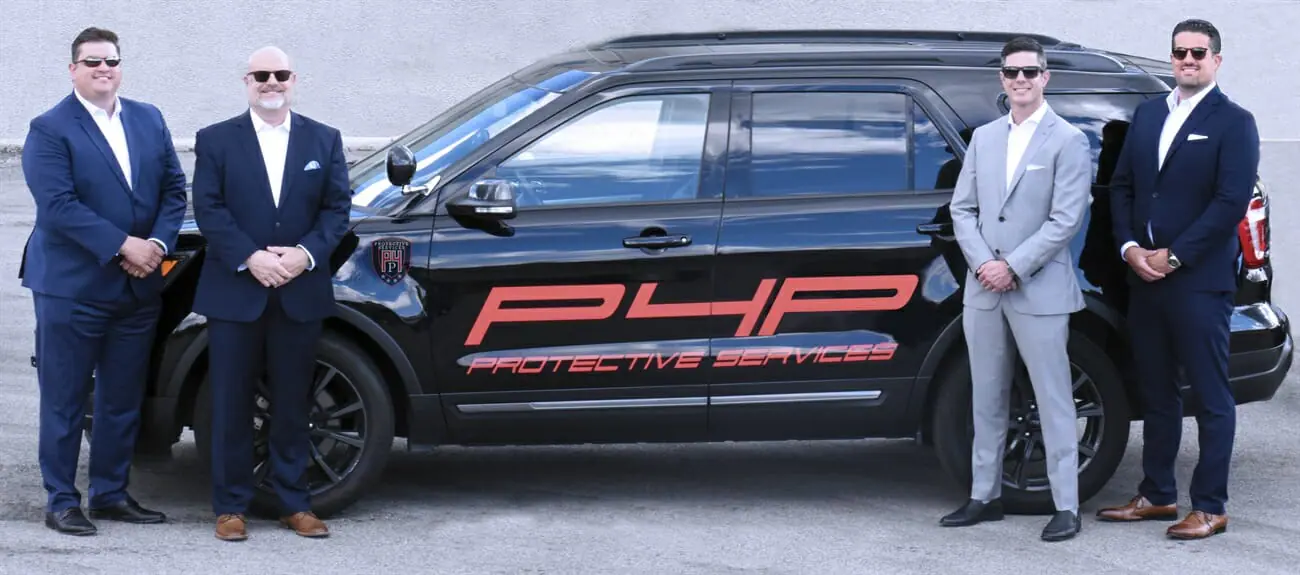 P4 Protective Services (P4P) is a full-service security solutions provider for a wide range of organizations and markets located throughout the Chicago metropolitan area, and across the country. P4P offers a boutique-style approach to customized integrated guarding solutions for commercial and residential building owners and managers in all verticals. Organizations and facilities that require highly-trained public security officers can look to P4P to provide individualized solutions that leverage cutting-edge security technology, and incorporate analytics, training, consultation, and security program development.
P4P is regarded as Chicago's most locally-focused security solutions provider. With more than 250+ years of combined experience in the BOMA/Chicago and ABOMA market, the P4P leadership team doesn't just say they have an ownership mentality - they are also principals and owners. As native Chicagoans, each executive team member possesses the highest attention to detail, a deep understanding of the local market and a relentless dedication to provide best-in-class security solutions without compromise. Other firms are unable to be as nimble in providing security services at such a high level due to their acquisitions by other global security firms.
P4P's areas of focus include guarding solutions, strategic security solutions, and Rapid Response. The firm is deeply rooted in the communities that it serves. Personnel who protect Chicagoland area properties also live locally, and therefore understand the unique needs and culture of each property they protect. P4P continues to pave a new path of security solutions and is leading the way into the next generation of security offerings – while simultaneously ushering in the next generation of expertly trained security professionals.
Diversity in the security profession is extremely important to P4P. As a proud BOMA/Chicago Premier Partner, the firm will make a $1,000 contribution to benefit the BOMA/Chicago Foundation for every new BOMA/Chicago-managed building in downtown Chicago transferred to P4P. This effort is in support of the Diversity Committee's mission to recruit minority and underrepresented professionals, and to promote and assist them with opportunities to enter careers in commercial real estate. P4P also aims to foster professional development for minority groups that include, but are not limited to race, ethnicity, LGBTQ and the disabled.
P4P's leadership team is comprised of some of the most notable names in the security profession, including CEO and Co-founder Lawrence Doria, COO and Co-founder Adam Johnson, and Executive Vice Presidents and Principals Paul Ohm and Steve Vitale.  Learn more about the P4P executive team below:
CEO and Co-founder Lawrence Doria: Prior to starting P4P, Lawrence was the Chicago Area Vice President and Vice President of Business Development for Securitas Security Services USA. His responsibilities included the continued growth and successes of Securitas in the Chicagoland area where he oversaw a $90+ million portfolio. Lawrence is also the former President and CEO of Security Management & Investigations (SMI) and the former President of The Security Professionals, Inc. (SPI). Prior to selling SMI and SPI to Securitas, Larry had over more than 25% of the BOMA high-rise market in his portfolio. For 32 years, he was responsible for the continued growth and success of both SMI and SPI's multi-million-dollar security and investigation operations, supervising a workforce of thousands of security officers and off-duty law enforcement officers. Lawrence has worked tirelessly to raise the standards of the entire security industry.
As Chairman of the Board of the Illinois Security Professionals Association (ISPA), Larry has represented the organization at various state legislative and regulatory advisory meetings affecting the security industry in Illinois. Through his leadership, the ISPA has established an effective relationship within the law enforcement security and safety communities. These alliances brought together public and private agencies, proprietary security, and safety directors and governmental bodies to work together to improve the safety and security of the public.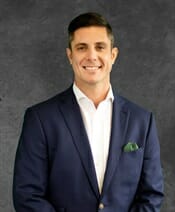 COO and Co-founder Adam Johnson: Beginning his security career at Target Corporation, Adam was responsible for security operations, safety, and loss prevention for more than 15 years. He oversaw a territory that generated more than $400 million annually, which included the north side of Chicago and surrounding suburbs. He then moved to the retail sector to provide retail contract security for Securitas USA for one of its largest portfolios in the region, consisting of vertical markets such as BOMA, commercial real estate, data centers, manufacturing, healthcare, construction and retail. Adam focuses on the highest levels of training, development and continuing education for P4P personnel. He is committed to continuing to provide quality, value-added, integrated strategic security services for P4P clients.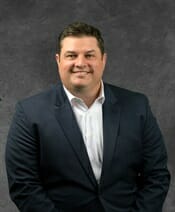 Executive Vice President and Principal Paul Ohm: A tragic day in U.S. history drew Paul Ohm to a career in the security industry. Just days after the September 11, 2001 terrorist attacks, he enlisted in the United States Army, quickly rose through the ranks and was recruited to become a ranger – a premier special operations force of elite soldiers who specialize in joint operation raids and forcible entry operations. After five tours of duty, Paul returned to Chicago and began contract security work for AlliedBarton (now Allied Universal), where he managed a portfolio including BOMA/Chicago office buildings. He then led security for a high-profile downtown Chicago high-rise and went on to serve as the Director of Safety and Security for the University of Chicago. His professional affiliations connected him with P4P co-founders Lawrence Doria and Adam Johnson, who ultimately recruited him to join their growing firm.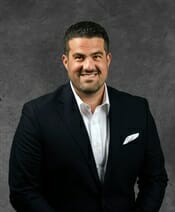 Executive Vice President and Principal Steve Vitale: The child of Italian immigrants, Steve's entrepreneurial spirit was ignited early in life as his parents worked to build a better life for his sisters and him. As a young man, Steve's natural sales acumen and ability to build strong relationships led him to become the youngest master-certified salesperson for a Chicago Mercedes-Benz dealer. Steve was then recruited to work in commercial real estate, where part of his responsibilities included the building's security needs. He met P4P Co-founder Lawrence Doria, who was with Securitas USA at the time and became Steve's mentor. Lawrence recruited Steve for business development at Securitas before he left the firm. The two remained in contact over the years and Lawrence continued to mentor Steve as he ultimately became the Securitas Pacific Region Vice President (which includes California and Hawaii) overseeing 15,000 employees and a $750 million portfolio.Lawrence enlisted Steve in 2020 to help to build P4P, with a strategic focus on integrated guarding solutions, operations and sales.
About P4P
P4 Protective Services (P4P) is headquartered in Downers Grove, Illinois with offices in Chicago's River North neighborhood. Founded in 2020, P4P provides highly trained civilian security officers who meet a range of security needs in all verticals, no matter the scope of work or location. To learn more, visit P4Protective.com.