Golf Outings: Make Time for Business, But Remember Golf Scramble Etiquette
By Daniel Ryan, General Manager, Jones Lang LaSalle
Like many BOMA/Chicago colleagues, I will be participating in the 13th Annual BOMA/Chicago Golf Classic presented by Comcast Business Class and many other generous sponsors. This year, the day-long outing takes place August 17 at the beautiful Cog Hill Golf & Country Club.
I always look forward to this annual event, which gives 300 BOMA/Chicago members and golf enthusiasts a full summer day to interact with vendors, friends and colleagues outside of the office.
It's a casual networking event for both Building and Affiliate members in a non-pressure environment. Deals and business opportunities present themselves all the time on the greens and fairways, along with the chance to play some golf, enjoy delicious food, beverages and a chance to win prizes.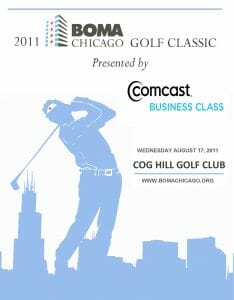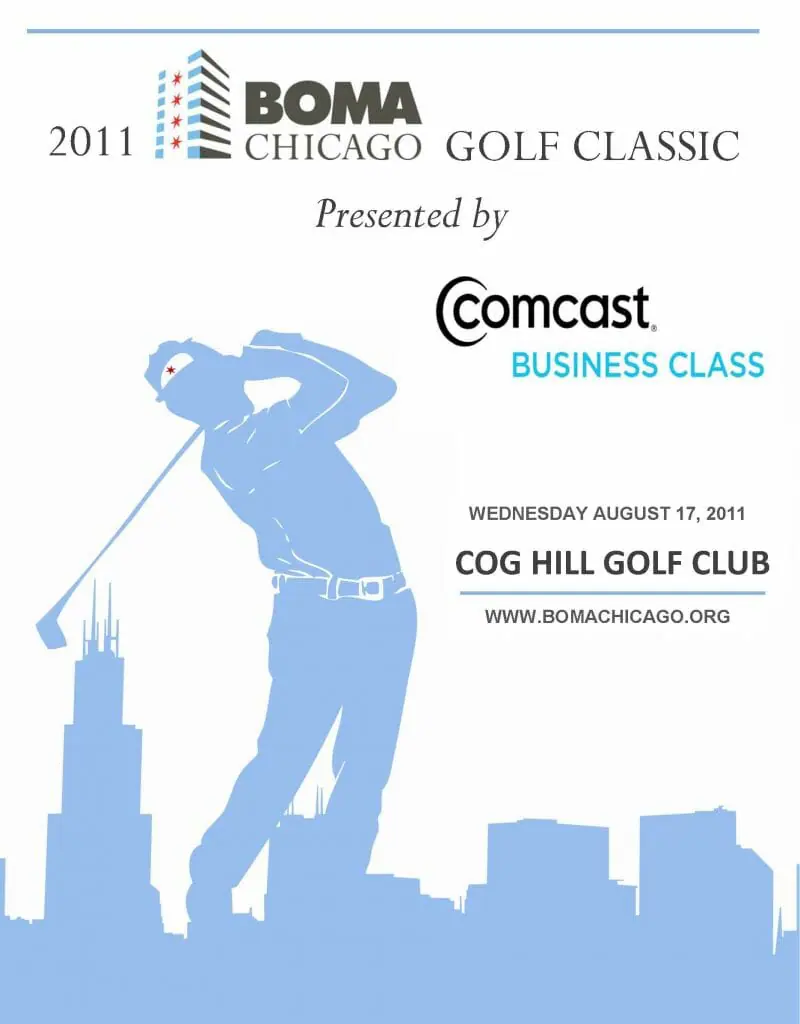 Over the years, the BOMA/Chicago Golf Classic has provided those of us in the competitive commercial real estate industry a venue for building new business relationships and strengthening old ones. In fact, President Obama invited House Speaker John Boehner for a round of golf just a few weeks ago, amidst tense debt ceiling talks.
Here's some advice for those new to business golf outings: BOMA/Chicago follows the "scramble" format, which allows players of any and all abilities to participate.
However, the large number of golfers at the BOMA/Chicago Golf Classic may result in longer-than-normal rounds. This is fine, as it beats being in the office.  But some delays can be avoided if you follow simple scramble guidelines. An experienced golfer will often inform their group of the best practices of keeping pace in a scramble.
But if you don't have an experienced golfer in your group, let me share the following:
In any golfing format, try to keep the foursome ahead of you in sight. Keep up with the group in front of you and you're keeping pace.
Choose a hitting order with your group and stick with that order for every shot, including putting. Most groups will make their order from the worst golfer first to the best golfer last. Decide this on the first tee.
If you hit a really bad shot into trouble areas (in the woods, hazard or anywhere near where a BOMA/Chicago staff member would hit), spend no more than two to three minutes looking for your ball.  It's probably lost anyway. If you don't play very much golf, use balls that you don't care about losing.
Don't spend more than a couple minutes with your group trying to figure out what shot to use. You're not negotiating a 15-year lease. A 7 iron will probably work as well as a 6 iron.
Ideally, the first person to arrive at the ball should try and get a yardage estimate and share this with the rest of the foursome. For most of us, yardage doesn't matter, but it's nice to know.
Time your beverage purchases until after you've finished putting, because you'll be waiting to hit. Ordering a beverage in the middle of the fairway during your shot always takes too much time and upsets the group behind you. There's always plenty to go around, so no need to be running after the beer cart.
Don't spend time pulling random balls out of the water or woods. If you're looking for used balls, eBay sells them for 10 cents.
Try to keep your handheld device holstered as much as possible!
And finally, save the mulligan for the weekend.
Following these simple rules will improve the pace of play and you'll have just as much fun. See you out there on the links on August 17th!