BOMA/Chicago Weighs In on Chicago's Fair Workweek Proposal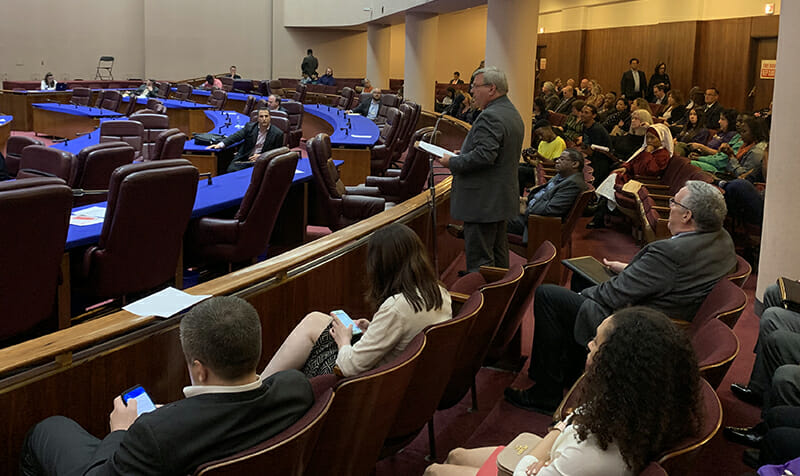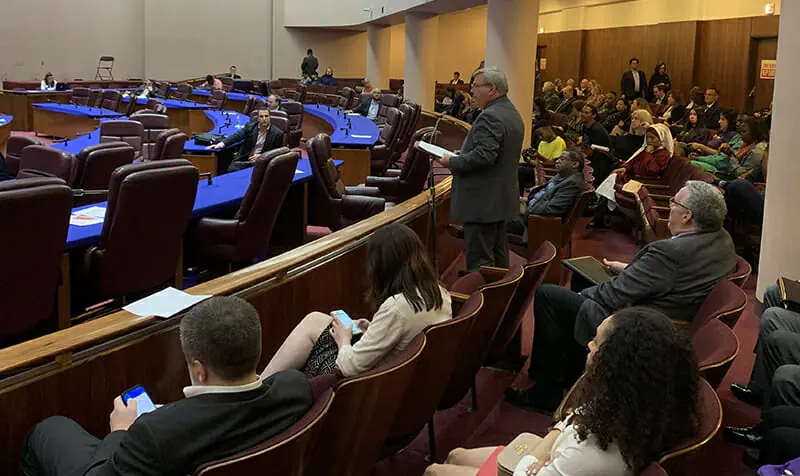 BOMA/Chicago's Government Affairs Director, Ron Tabaczynski testified this week at the Workforce Development Committee hearing, relaying concerns from the commercial office industry about Chicago's "Fair Workweek Ordinance."
The proposed ordinance, introduced in the City Council on May 29, 2019, would require many Chicago employers to publish employees' schedules and limit their ability to change employees' schedules or impose mandatory overtime. If enacted in its current form, the ordinance would take effect on April 1, 2020. Learn more about the proposed Chicago Fair Workweek Ordinance on the Cozen O'Connor blog.
The proposal would apply to building services, along with a large list of industries, including but not limited to day and temporary labor service agencies, hotels, restaurants, and healthcare facilities, while completely exempting other industries. Building services include janitorial services, building maintenance services, security services or other services in or around a covered location to maintain the security, repair, cleanliness, and overall quality of any residential or commercial property.
Since its inception in 1902, BOMA/Chicago has served as the collective bargaining agent for our members with local labor unions. Today BOMA/Chicago negotiates collective bargaining agreements for janitorial and security workers with SEIU Local 1 and for building engineers with IUOE Local 399.
In his testimony, Tabaczynski stated: "It is our contention that, as drafted, the proposed ordinance contravenes, violates and is preempted by the national labor policy enunciated in and by the National Labor Relations Act, 29 U.S.C. §151, et seq, and the National Labor Relations Board." He noted additional problems created due to language in the proposed ordinance that fully exempts certain professions from the requirements.
Read the full testimony presented at the Workforce Development Committee hearing.
Tabaczynski went on to say that there is simply no basis for excluding certain professions covered by collective bargaining agreements from other similarly covered professions. By exempting only certain collectively bargained agreements, the ordinance arbitrarily discriminates in their favor and constitutes "special legislation" forbidden by the Illinois Constitution.
BOMA/Chicago suggested revised language that would protect our members' interests to collectively bargain, while ensuring a uniform public policy for all employees and employers engaged in collective bargaining. This revision would eliminate any conflicts with the National Labor Relations Act.
While the City Council and Mayor seem intent to pass the ordinance in the near future, there is still a great deal of work ahead on this proposal. BOMA/Chicago will continue to monitor the proposal and actively participate in discussions.