BOMA/Chicago's Blockbuster Buildings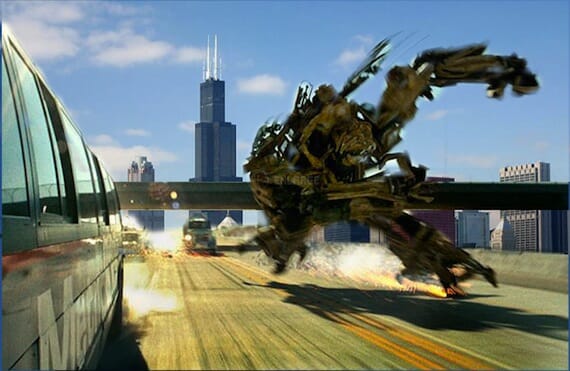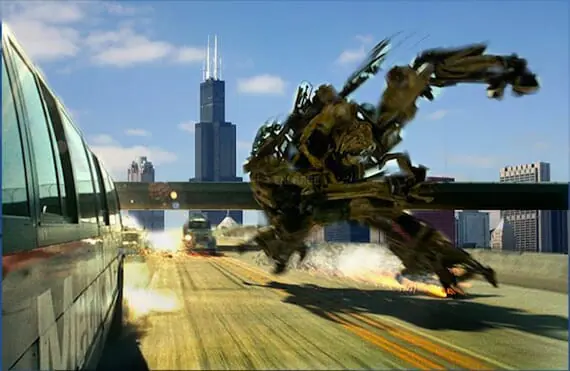 Transformers' Bumble Bee flies by Willis Tower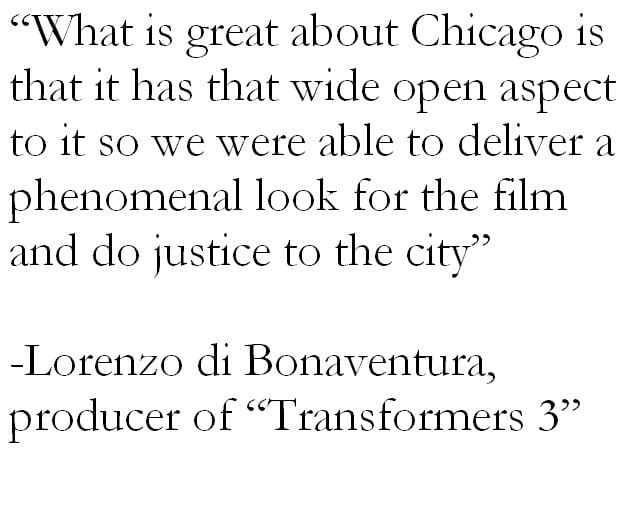 In addition to showcasing Chicago's downtown buildings on an international scale, there are significant economic benefits that continue to attract the film production industry to Chicago.
The film industry directly and indirectly benefits both the local and state economy. "What all productions do is spend money. They hire local crew people, they hire the services of local businesses, they buy goods from local vendors, they stay in hotels. They become a rather mobile, portable, invisible factory," said Rich Moskal, director of the Chicago Film Office, said in an interview last year with the Chicago Loopster/Medill News Service.

To date, more than 700 movies have been at least partially shot in Chicago. What are your favorite films that feature Chicago buildings? What else can the city and business community do to encourage more film production here? Has your building been featured in a vintage or recent film?
Leave comments and let us know.