Light It Up: How to Participate in BOMA/Chicago's Building Lighting Program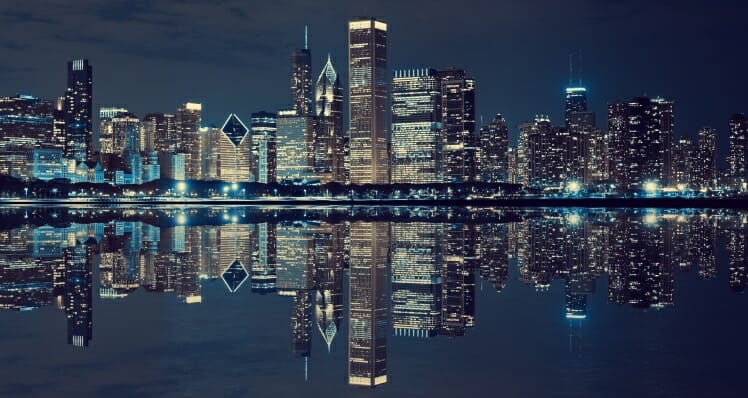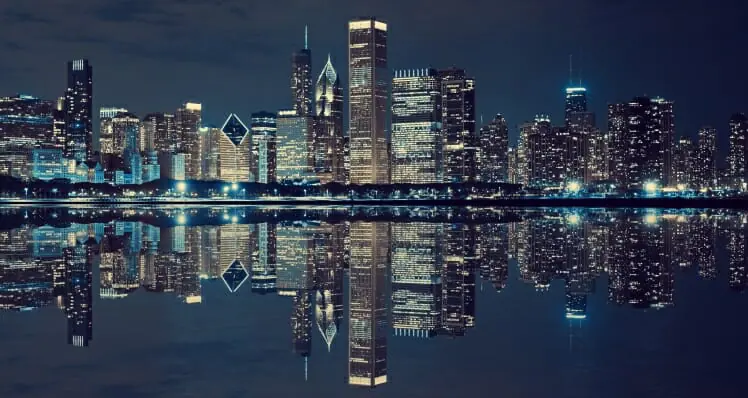 Every night, Chicagoans are treated to a brightly illuminated, iconic skyline. On many nights, the buildings have a splash of color. Sometimes, messages are sprawled across the building facades.
Whether celebrating a holiday or raising awareness for a worthy cause, it's all part of BOMA/Chicago's building lighting program, recently renamed Illuminate Chicago.
First developed in the mid-2000s, the program began as a way to support civic and charitable causes. We collected and reviewed all downtown Chicago light requests, and subsequently provided our member buildings with light recommendations. Today, as a result, we are proud to support a diverse set of important issues, causes and holidays lighting up the sky.
Our members include the city's most revered buildings, so not surprisingly, we've been receiving a growing number of application requests from organizations about lighting for their various civic and philanthropic causes.
We would like to shed some light – so to speak – on recent changes to the program, in order to help organizations better understand how buildings decide their level of participation.
Illuminate Chicago Goals

Recently, we reorganized the program with the following goals in mind.
1. Support core civic and philanthropic causes for which member buildings regularly light  – we'd ike to support the causes that are important to the member buildings and tenants within. After all, they are the ones lighting them up.

2. Encourage greater consistency in lighting across downtown Chicago – Not only would we like to see more consistent participation from our building members, we'd like to also see more consistency and unity in the colors themselves. The message can get lost if there are several different colors being displayed.
3. Increase awareness of lighting colors and affiliated causes – We want to better educate our residents on the meaning behind the colors, and make sure that onlookers are clear on the meaning behind the colors of the lights.
Who Decides
It's important to note that our member buildings are independently owned and choose which cause(s) to support – BOMA/Chicago does not.
While we can accept or deny applications based on our own criteria, we ultimately do not make the final decision of whether or not a particular cause's colors will be displayed. Our member buildings certainly rely on our guidance about incoming lighting requests, but they conduct their own review and selection processes.
Occasionally, there are other issues at play that drive these decisions. For example, some buildings are further restricted by color limitations or available lighting technology. Other times, it may require an excessive number of work hours to change a building's lighting color. Some may not even have the capability of lighting up at all.
Submission Guidelines and Policies
Before submitting, we encourage organizations to become familiar with the application guidelines and policies.
Each submission comes with an application fee. It must be entered by an official staff member of the requesting organization at least three months in advance of the lighting request date.
The organization itself must be a civic or charitable 501(c)(3) non-profit organization – as recognized by the IRS – and incorporated for at least 10 years. Political or religious requests will not be approved.
Organizations should also include lighting request dates that last between 1-2 weeks – no more, no less. If a lit-up message is requested, it should be eight characters or fewer. Lastly, be sure to include a detailed marketing plan that includes promotion of building lighting colors.
All approved building lighting requests are posted on the website which is regularly promoted to building members. However, BOMA/Chicago doesn't reach out individually to buildings about specific causes. Those BOMA/Chicago building members who are able to light up (remember, some are unable) make their own decisions about which causes to support.
Pre-Approved Causes and Holidays
BOMA/Chicago has reserved time for certain pre-approved major holidays and causes throughout the year on the calendar, based on previous building participation. Please contact Jaclynne Madden for a list of these pre-approved dates. Applications requesting timeframes which overlap with pre-approved holidays and causes will either not be approved or the dates will need to be adjusted.
On occasion, BOMA/Chicago may proactively promote significant causes or events, such as memorials or nationally televised Chicago sports teams playing in championship games.
Keeping these points in mind, if you are interested in having our downtown building members light up the sky for your civic or philanthropic cause, take a closer look at our full guidelines and policies and then submit an application.