Kate Guercio with Hard Surface Finishers Appointed to BOMA/Chicago Board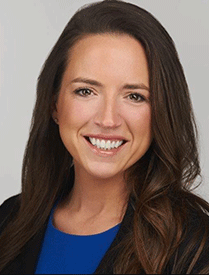 We welcome Kate Guercio, President of Hard Surface Finishers, Inc., to our BOMA/Chicago Board of Directors.
As a BOMA/Chicago member for over 17 years, Kate has been involved in the Events Committee and the Emerging Leaders Committee. She participated in developing the goals, objectives, and curriculum of the Affiliate Certification of Education Accreditation Program, a commercial real estate educational certification program for Affiliate Members. She will focus on providing Affiliate Members a place to be heard to ensure they get the most out of their membership.
Kate is a partner at Hard Surface Finishers, Inc., a leader in commercial masonry restoration in the Chicagoland Area. Kate leads their team by educating and training all on the company's primary goal…superior customer service.