Safety Reimagined – Technology for a Safer World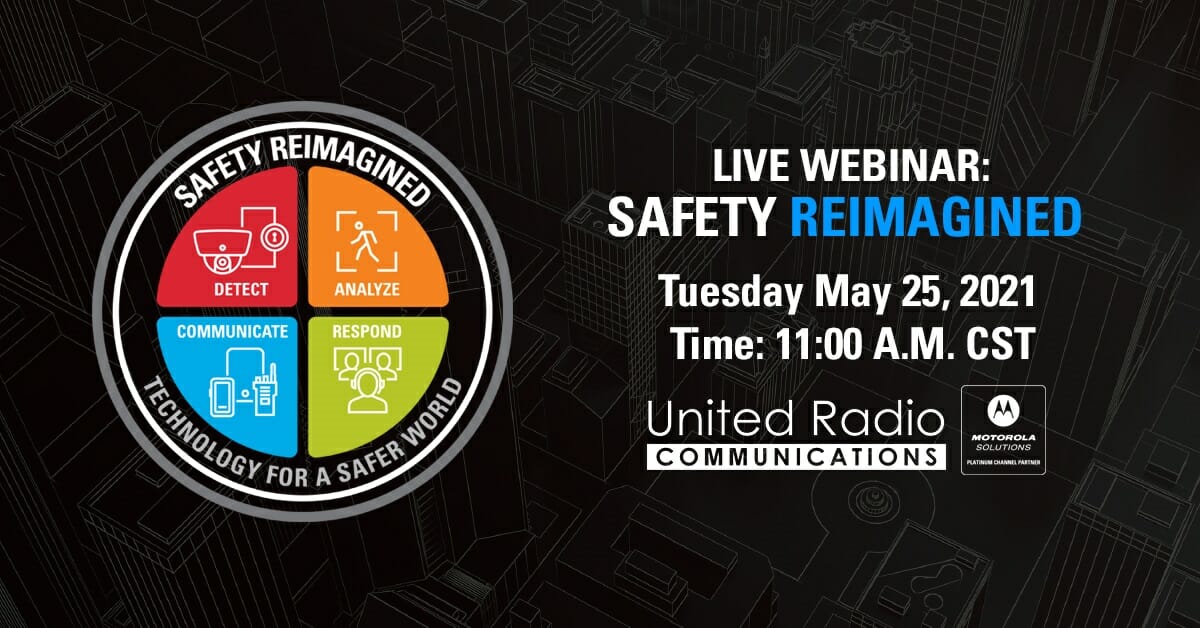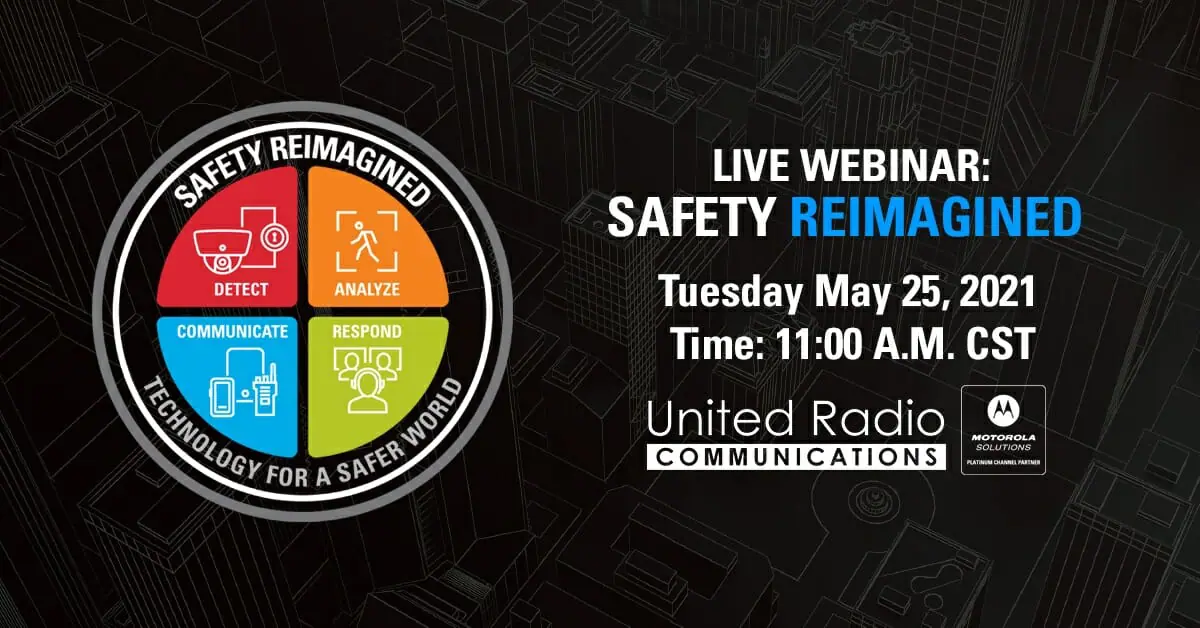 By Gary Kuzel, Jeff Jacklin, and Chris Allison.
Join Affiliate Member United Radio Communications for a guided tour of Safety Reimagined -Technology for a Safer World - an integrated technology ecosystem. The tour will share how this ecosystem enables Building teams to detect, analyze, communicate, and respond to various scenarios while managing your property. The Old Days of CCTV & Analog radio systems to manage your BOMA/Chicago building are a thing of the past.
Learn how the Safety Reimagined integrated ecosystem can combine voice, video, software, and analytics to handle Building Emergencies - Instantly. Gain insight into how these integrated technologies can be utilized to help limit and even prevent everyday incidents and emergency situations that impact safety, performance, profitability and more!
United Radio Communications is a longtime BOMA/Chicago Affiliate Member handling building two way radio communication needs and is Platinum Elite Partner for Motorola Solutions. Motorola Solutions' Safety Reimagined experts will be on our Webinar on Tuesday, May 25 at 11 a.m. Click this link to register for the event.
United Radio Promotion: In appreciation for attending the webinar, United Radio is sending every attendee a coupon - buy 5 XPR series radios and receive a FREE Motorola radio (maximum 5 free) and additionally, if you are a new customer, we can offer an On-Site Radio System evaluation to assess your existing Radio System. The coupon for the FREE radios will be valid until September 30, 2021. You can download the coupon.
If you sign up but cannot attend live, you can still view the recording at later date. You can even sign up later to stream the webinar at your convenience. Please forward this invitation to anyone else in IT, Security, Facilities, Management, etc. within your building Staff that would benefit from learning more about this New Technology information.