Furthering The Diversity And Inclusion Conversation: Blanca Lopez, BOMA/Chicago Diversity Ambassador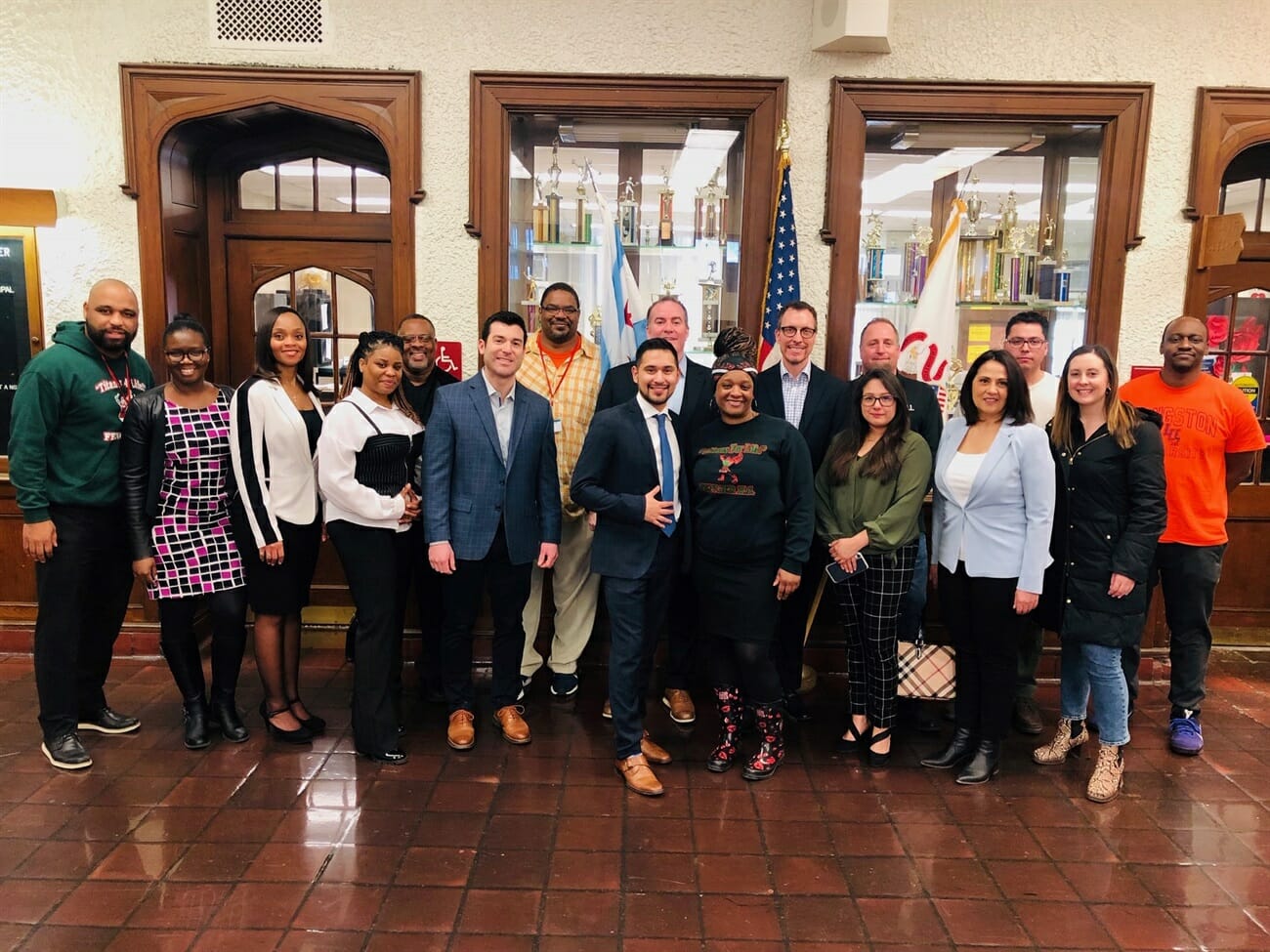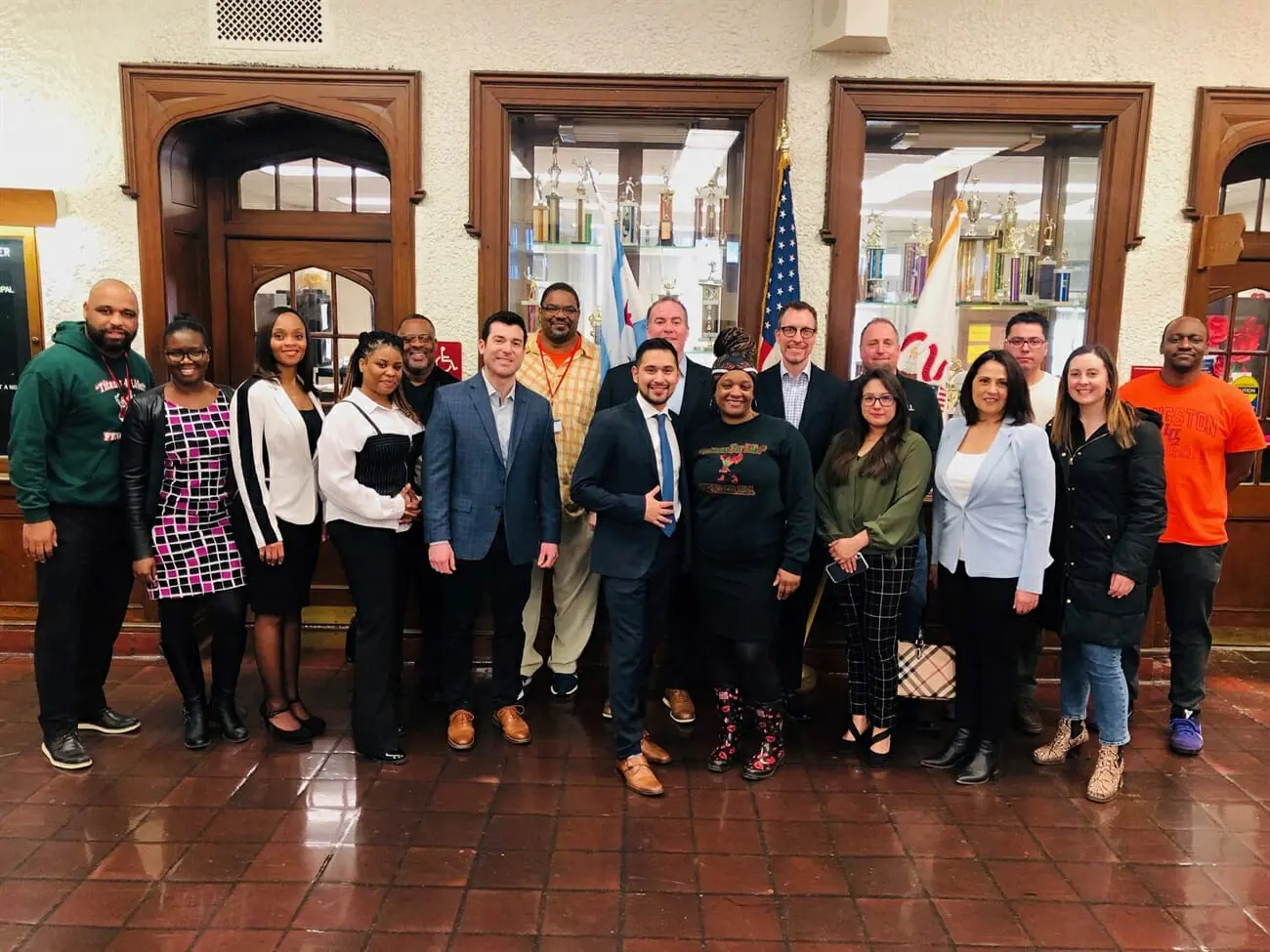 We are living in a time where diversity and inclusion initiatives are finally receiving the spotlight they deserve in organizations. At the BOMA/Chicago Foundation, we have had one of those critical initiatives in place through our Diversity Ambassadors program. To share her experience as a Diversity Ambassador, we reached out to Blanca Lopez, Assistant General Manager with JLL, for an in-depth conversation.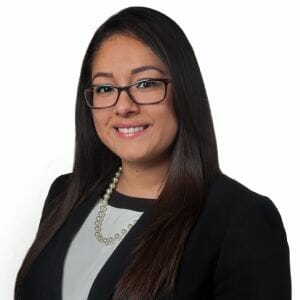 Blanca, you got into the Diversity Ambassador program via a youth motivation career day. Talk about your background, what drew you towards becoming a Diversity Ambassador for BOMA/Chicago and your experience with the program?
Blanca:  I was at point in my professional life, where I needed to find a career path that would allow me to grow and improve my skills.  I made the decision to leave my previous job to pursue better and bigger opportunities. I did not have a network that I could rely on, so I had to really put myself out there. I remember spending hours a day, looking, applying and scheduling interviews etc. My job was to find a job, and after many interviews and a lot of NOs, I fell into the commercial real estate industry.
I have been fortunate enough to have found an organization like JLL where I feel appreciated and valued. I also had the opportunity to work with amazing professionals like my first manager in the industry – Heather Spearman, Executive Vice President and Director of Operations, Midwest Property Management at JLL. I admire Heather and have learned so much from her. Everything that I know about the industry today is because of her.
I believe that having a manager or a mentor that sees potential in you, who takes the time to help you flourish and shape you to be the best version is fundamental in any industry. With the right guidance, perseverance, and determination, you can be successful.
I started as a property administrator seven years ago and I enjoy all the aspects of this industry from operations and construction to the interaction with so many professionals from all backgrounds.
Falling into the commercial real estate industry was a blessing in disguise and it is one of the best things that happened to me and my family. I want to be able to share my experiences including my struggles with others. Especially with those who are struggling to find a career or feel lost.  I am hoping that my professional journey can provide some useful insight to another striving professional.
So how did you do that?
As a Latina and first-generation immigrant, I have lived and seen the struggles of underrepresented groups trying to progress and provide a better future for their families. I have always felt in my heart that I am meant to help others.
Sometimes life and work do not allow us to make room for reflection and to get out there in search of our purpose. Now, as a mom of three little girls who look up to me, the need to find my purpose is always on my mind. I want my daughters to feel proud of me. I want them to live a life of purpose, believing in the art of paying it forward while also embracing their Latina identity. After all, you can do a lot of great things, but what's the point if you are not giving back?
Last year, I reached out to Jaclynne Madden, the Director of Education at BOMA/Chicago and set up a meeting with her.  What I thought it will be an intimidating meeting, turned out to be an empowering session. I shared with her my career and personal goals over a cup of coffee.  I cannot stress enough, the importance of having people like Jaclynne or Heather, that embrace your identity and are willing to help you grow! I will never forget that meeting with Jaclynne, I don't think she knows this, but she helped in my journey of finding my WHY.
That meeting led to another empowered session with Teresa Amaro, Senior Real Estate Manager at CBRE, and later my involvement as a BOMA/Chicago  Diversity Ambassador.  Looking back, honestly in that moment, I thought "is this really happening to me? Things like this don't happen to people like me".
There was this positive domino effect happening in my professional career and I could not be more grateful. Meeting Jaclynne and Teresa gave me motivation and confidence that I needed at the time to make some professional growing decisions. I decided to become a member of the BOMA/Chicago Diversity Committee and dedicate my time and commitment to provide opportunities for professional growth of underrepresented groups in the commercial real estate industry. Given our current situation with racial injustice, becoming a Diversity Ambassador can help our community grow, learn together, and most importantly embrace diversity.
I understand as a student you faced a unique set of challenges. Can you share some of your background?
Absolutely. I moved to the US at the age of 13 without any knowledge of the language.  It was difficult to adjust and fit in and I certainly had my struggles. I went to Roosevelt Hight School and later graduated from University of Miami.
Although I was an "A" student, not having the right guidance or mentorship made the process of growing up a bit more challenging. There is an ethic gap in educational attainment in our Hispanic and Black communities.  Events like the Youth Motivation Career Day can have a positive outcome on someone's young life. Perhaps, I would have started in this industry sooner, if I had this resource available.
Some students are not aware of the different professional career paths in commercial real estate.  When I met with Teresa and she shared her vision of the Youth Motivation event with me, I knew I wanted to be part of this. It was an opportunity I knew I was meant to be part of. I said to myself. "Oh yes, I want to do this. This is my next phase and I really want to commit to it."  
What are some of the favorite events and experiences that you have had in relation to the Diversity Ambassadors program?

The Youth Motivation Career Day is definitely my favorite. I recruited my Chief Engineer, Scott Lilja, to be part of this great experience. It was a nerve-wracking experience for Scott and me because we had to speak to several students in a big auditorium. It definitely was a professional growing experience, as I learned to sharpen my public speaking skills.
I think I was able to connect with some students and even get their interest. I learned that most students think of the commercial real estate industry as male-dominated, full of brokers. It was nice to let them know that it is more than that and it involves engineers, architects, all different trades in construction and so much more.  Letting them know that they had options was eye-opening for them.
When asked what they wanted to do after high school; some students said, "I guess, I'll just go to college and maybe become a lawyer." I told them, "You know, there are other great career options out there to choose from. You can become an engineer, a property manager, electrician, estimator, etc."
To know that there are other attainable career options is valuable information. Going for a law degree is impressive, but when you do not have the resources, that dream can become unattainable.
I believe that our goal as a Diversity Ambassador is to give hope and inspire them to be successful. If I can get one student to think about a career in this field from those kinds of conversations, then I know I have had an impact. In fact, at the end of this event, a student approached me and said, "My dad does construction and I would like to get into this field." That was rewarding!
Overall, this event, was motivating not just for me but also my Chief Engineer.  He was definitely inspired and wanted to continue to be part of events like this.
You mentioned how you liked the Diversity Ambassador program because it works with your timeframe as a working mom. From your perspective, what are some of the things that potential new Diversity Ambassadors should consider in terms of the time commitment?
While it can demand a decent amount of time, it is essential to know that time is flexible. If you are in a stage in your career where you feel that you want to be part of something, looking into finding your purpose, or simply learn from other professionals in the industry, the Diversity Ambassador program is for you.
Not only do I get to share my experiences with young adults in hope to inspire them or give them valuable information, I also get to work, collaborate, and learn from other professionals in the field.  Becoming a Diversity Ambassador has been great for me, due in part to the flexibility.  I choose to commit to the events that fit my work and mom schedule. And I am still able to give back to our community.
What comprises the range of things one can do as a Diversity Ambassador?
A Diversity Ambassador can do a variety of things – from volunteering to secure sponsors for events, giving feedback on a resume, putting a presentation together or simply having a meaningful conversation with a recent graduate/high school student about their goals and providing them with insight.  I like to think of it as an investment you can give to your own professional and personal growth.
How does someone get started with Diversity Ambassadors?
It's easy! Just fill out an online form and BOMA/Chicago will place you in the proper environment for you to get started.
If you're passionate about ensuring that diversity and inclusion efforts are continually strengthened in our industry, take the first step by applying to become a Diversity Ambassador today! For further questions, contact Jaclynne Madden, Director of Education, at jmadden@bomachicago.org or (312) 870-9608.