Gold Circle Award Profile: Tyler Siegel, 2020 Emerging Leader of the Year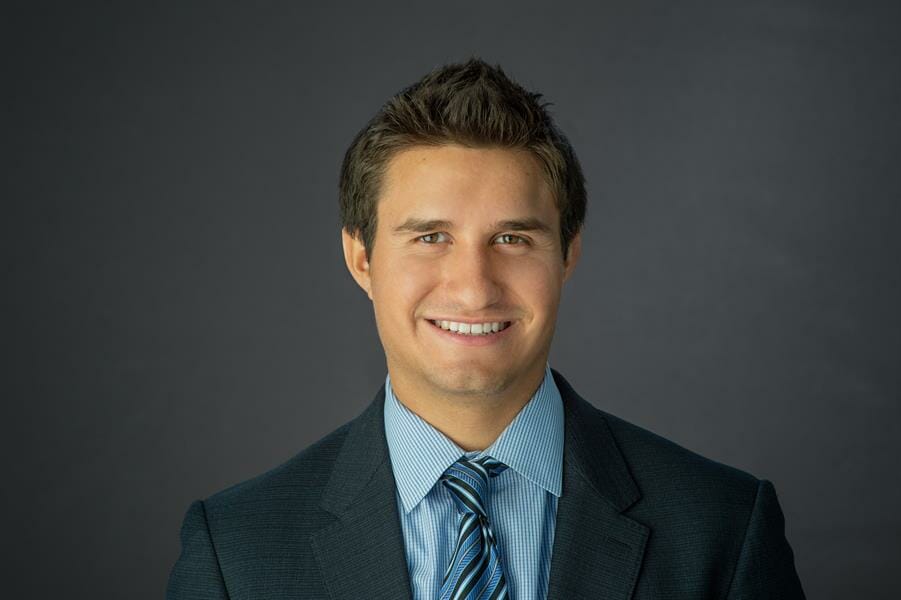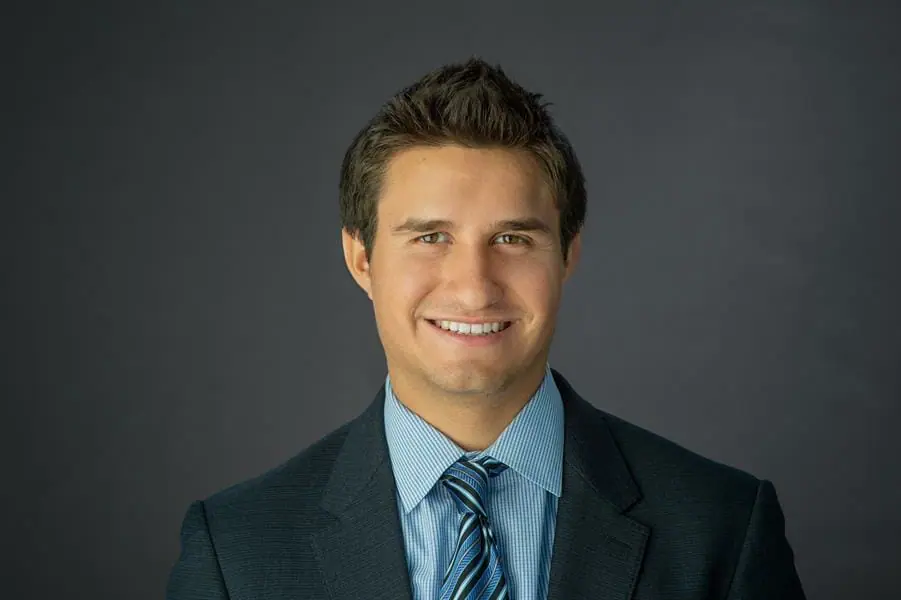 Tyler Siegel, former Associate Real Estate Manager with CBRE at 737 North Michigan Avenue (now with Edge-Funds in New York), was named 2020 Emerging Leader of the Year.
How did your career in commercial real estate begin?
I began my Real Estate career in the Spring of 2017 at 20 North Michigan as a Real Estate Services Administrator.  Despite not having a real estate background, I quickly learned CBRE's platforms, procedures, and policies and brought in an outside perspective on how to improve efficiency.
I previously worked in the sporting industry and have always had an interest in numbers and analytics, which is what attracted me to commercial real estate. This interest, along with my competitive nature, are two core reasons why I have succeeded in the industry.
What happened next?
After nine months, CBRE requested that I transfer to 65 East Wacker and Westings Corporate Center to help them become CBRE compliant by standardizing the operations and processes at the building and prepare the property for CBRE's Environments for Excellence (E4E) compliance audit. Still new to the industry, this was an arduous task, especially because this was the first year that the building was being audited. The building ultimately received the highest score in the Chicagoland area – and one of CBRE's highest scores in the country.
In January 2019, I was promoted to Assistant Real Estate Manager of a 1.1 million square foot mixed-use building at 737 North Michigan Avenue after a year and a half in the industry. In this position, I gained more responsibilities in the areas of financial reporting, budgeting, and construction, and contributed to the building winning the local, regional, and international TOBY awards for best mixed-use building. In January 2020, I was promoted to Associate Real Estate Manager at 737 N Michigan.

What are some of the things you learned along the way?
In addition to the on-the-job training I received with these projects, I had to adjust to different managerial styles compared to 20 North Michigan.  20 North Michigan was very hands-on with a full staff, while at 65 E. Wacker there were days that I would be the only employee in the management office.
I also learned a great deal from Neil Pendleton, Managing Director, Downtown Investor Services, with CBRE. Neil went out of way to get to know me and everyone else at CBRE and always provided motivation to improve and excel.
Tell us about your involvement in the commercial real estate industry beyond CBRE.
I have been actively involved in the Commercial Real Estate Industry and Chicagoland community for the last two plus years as a member of BOMA/Chicago, the CBRE Rising Professionals Organization, and the Chicago Real Estate Network (CREN).
You're a big believer in volunteerism. What are some of the charitable groups you support?
I have volunteered at the Ronald McDonald House to entertain and comfort sick children and their families and have volunteered at the James Jordan Foundation's Student Reading Award Ceremony to celebrate achievements in student reading over the course of the school year. Additionally, I have cooked dinner at a homeless shelter and volunteered at the CBRE Chicago's 2019 Charity Bash at Wrigley Field. I am an active member of the University of Michigan Alumni Association where I serve as a mentor for students majoring in Sport Management. I also attend events to support Keshet, a Jewish organization for people with special needs, and Jewish United Fund (JUF).
Back to property management. Tenant satisfaction is a priority for you.
I pride myself on quick response times to tenant work order requests and saw tenant satisfaction increase as a result. Once a tenant makes the Management Office aware of an issue, I would immediately work with the engineering or janitorial staff to address it. I frequently followed up with each tenant request to make sure their needs were addressed. Numerous tenants have shown their appreciation and satisfaction by sending me a note to thank me for my attentiveness to the situation. I have also always been willing to make time to meet with tenants to discuss areas of deeper concern including cleaning and security issues. I personally visited a tenant's suite to walk the space with them no matter the time day – whether it was 7 a.m. or 6 p.m. – and then worked with janitorial staff to address their needs.
What are some of the more memorable tenant events you have planned?
I enjoy planning events for tenants. Some of these events have included: Lyrics of Love Valentine's Day Event in the building lobby (live opera and jazz music accompanied by heart-shaped cookies), March Madness Watch Party in the building tenant lounge (college basketball games were displayed on the TVs, Garretts Popcorn and soda for each tenant, and a Pop-a-Shot tournament), Protect our Species Earth Day Event (promoted awareness of animals becoming extinct and provided ways to protect them while serving animal themed cupcakes), and Soules4Souls Shoe Drive (collected shoes to donate to those in-need and to keep shoes out of landfills).  After each of these events, I always sought feedback from attending tenants to better understand their needs and expectations to make improvements for future events.
Tell us about your work with EnergyStar.

Throughout my real estate career, I managed the EnergyStar portfolio for every property at which I have worked, including 20 North Michigan, 1165 North Clark, 65 East Wacker Place, Westings Corporate Center, and 737 North Michigan. At 737 North Michigan, I monitored the building's EnergyStar portfolio to improve the building's sustainability efforts. I constantly looked for new ways to improve building efficiency by performing building walk-throughs with energy consultants and by researching certifications (Green Globes Certification). I recently assisted in the oversight of a chiller replacement project to improve building efficiency at 737 North Michigan. This past year, I planned the Electronic Waste Recycling event allowing tenants to safely and properly dispose of unused and obsolete electronic equipment.
Professional development is important to you. What programs have you found most helpful?
I enjoy expanding my knowledge of the industry. After obtaining my Illinois Real Estate license in 2017, I began my RPA certification in the fall of 2017. In the spring of 2019, I completed my remaining classes and received my RPA designation in May 2020. I recently received my Certified Manager of Commercial Properties (CMCP) designation. Over the last couple of years, I attended several Green Initiative events offered by CBRE, City of Chicago Benchmarking Ordinance Seminars, and the Illinois Green Alliance. I have also benefited from BOMA/Chicago professional development events including Lunch & Learns on Energy Efficiency and the Emergency Preparedness Table-Top Exercise. Next, I plan to pursue my FMA and LEED certifications.

What sets you apart from other young professionals in the industry?
Throughout my time at CBRE, it has been my goal to be well-liked and respected by all my peers.  One of the best ways to do this is to be willing to help others.  I regularly volunteered to take notes at CBRE meetings, including training sessions, to share with employees who are unable to attend. Before leaving 65 East Wacker place, I offered to train my replacement one to two times a week, while also fulfilling my job duties at 737 North Michigan. I also created an extensive training manual to explain the building's processes, (for example, handling rent statement delivery and collection), in addition to the various CBRE platforms like procurement, Asset View, and MRI. At 737 North Michigan, I tried my best to offer to help the Real Estate Services Administrator while also providing training on future tasks she will need upon promotion. Furthermore, I was requested to train and/or assist employees at other properties to improve their operations.  As a super user on CBRE's procurement system, I made myself available to answer questions from other employees about the platform.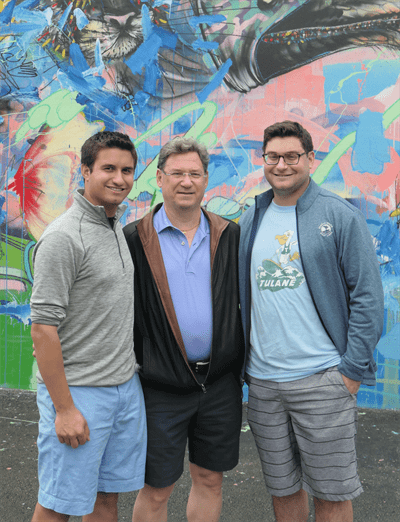 What's next for you?
By the time you read this profile, I will have moved to New York with my fiancé to work at my father's company, Edge-Funds. I will be working in a similar role at two 1 million square feet properties located in Times Square and the Financial District.
While I'm sad to leave Chicago and am especially thankful to my CBRE family at 737 North Michigan, including Laura Bossert, Elizabeth Kilroy and Lilly Bromann, I am also excited to be working at the same company with my brother and Dad (pictured with Tyler on the left) who are based in Washington, DC.
Want to connect with Tyler? You can catch up with him at tsiegel@edge-funds.com.
Would you like to nominate a deserving industry professional for a Gold Circle Award? We are accepting 2021 nominations for the Gold Circle Awards through Friday, October 23. Head over to our Gold Circle Nomination Process page for nomination guidelines and forms.