Kevin Purcell: The Man Focused on Bringing the Central Loop Back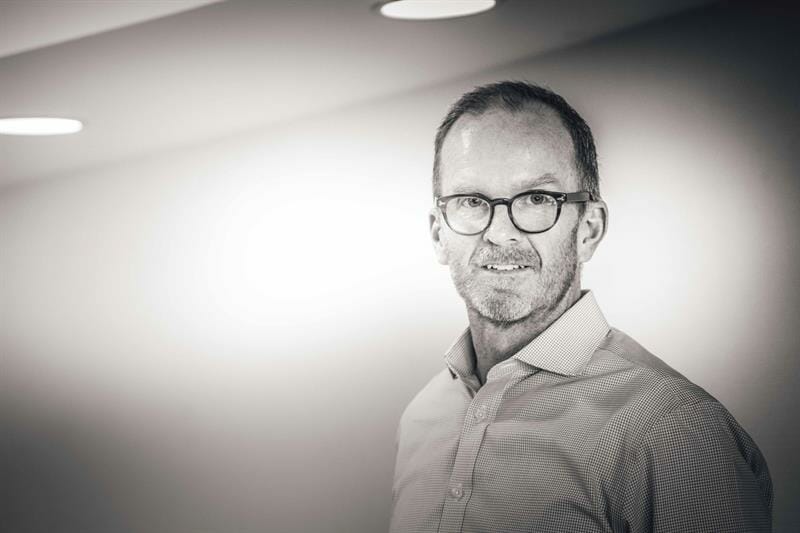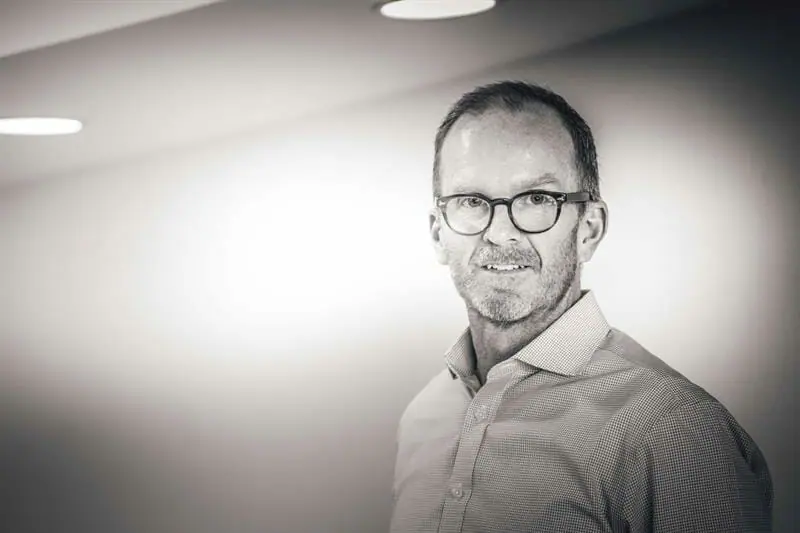 We had the opportunity to sit down with BOMA/Chicago Board member Kevin Purcell, President of Leasing and Management Services, with MB Real Estate. Under Kevin's leadership, MB Real Estate's portfolio has increased more than 100% and now exceeds 20 million square feet across the country. Kevin talked about a career in commercial real estate that was influenced at a very early age in life, in addition to his ambitious plans to return the Central Loop to a high-energy destination and a more competitive market with River North and Fulton Market.
First, we have to mention an interesting career story about you if you don't mind sharing – you truly worked your way from the ground up as few people in this business do and earlier than most of them too.
That's right. Even before college, I was actually exposed to the real estate world when my brothers and I were caddies at Ravisloe Country Club. There were a number of prominent members at the club and I got to know a few of them. I was about 10 years old when I met Howard Ecker, one of the legends of Chicago real estate. He played a big role in introducing me and two of my older brothers to the business world. The two of them were older than me, so they finished school sooner. He gave them jobs as commercial real estate brokers when they finished college.
But you didn't get your start as a real estate broker, did you?
No. Howard got me work as a janitor while I attended college. But it was great for me at that point in life still going to school. Back then, it was a good job because it was flexible enough so I could work nights. I worked at a number of buildings, including 300 S. Riverside, 10 & 120 S. Riverside and 200 S. Michigan.
It gave me an appreciation for how important these functions are to the success of an office building. I have a different perspective than some other people that are doing what I'm doing now.
When you graduated from college and were making a transition into the real world, how did you know a career in commercial real estate was what you wanted?
I got a job from a real estate investor, who was also a member at Ravisloe, working as an accountant on several strip malls that he owned. That lasted about two weeks before I got an offer to be the Assistant Property Manager for Arthur Rubloff & Company at what was then called the Morton International Building, now the Boeing Building. That's how I finally sort of broke through with a real career path in this business.
We always hear of people who "fall into" the industry who weren't planning on going directly into it. Do you think that is the case or do you find a lot of people are aware of the industry and trying to get a job within the commercial real estate industry after graduation?
There aren't enough people who know what this industry is, especially younger people. As you drive into the city, there are people who have no idea what goes on in these big buildings, but somebody does have to make sure things are running smoothly. Most don't understand or have an interest the service side as much as the investing side. I'm a believer in "you can't be it if you can't see it", so I think it's important to introduce young people to the industry, especially kids from the inner city.
How did you come to fully appreciate property management and all it encompasses?
When I worked for Paul Beitler (then co-founder of Miglin-Beitler), he gave me a special kind of card to carry around with me. I still have it. On one side of the card, you had a laminated version for your specific property that featured a map of the building. If something was wrong and you needed to talk to the engineer about it, you could refer to the spot in the building where the trouble was occurring. The other side was all the places in the building that you had to inspect every morning. The point was to really understand each and every element of the property and to see and correct any problems before the tenants saw them. We called it Management by Walking Around. This was 25 years ago and I still believe in it today.
With Beitler's help, you moved into redevelopment at a variety of buildings – One North LaSalle, One North Dearborn, 360 North Michigan…all prime locations but basically empty at the time, right?
Yes. We were taking over for a poor operator and had to really turn those buildings around but we pulled it off. We ended up selling those buildings to another group and stayed involved. Many years later, I put together a group to purchase one of the buildings and still manage two for institutional clients.
So yes, redevelopment was another big step for me as far as putting teams together, determining where and how much money to spend to enhance value, and overseeing the construction, etc. It's given me a more well-rounded perspective as an investor but also as a service provider to our clients. A lot of different aspects go into owning, managing and creating value in a building.
Let's talk about the conversation you believe needs to be had about what it's going to take to re-energize the Central Loop. You've been fairly vocal about that.
When you walk down LaSalle Street it's busy, but lacks the energy of say Fulton Market or River North.  That is what's needed to retain those tenants who are already in the Central Loop and to attract the large tenants who are choosing the Old Post Office and other submarkets.  I'm encouraging Central Loop owners to work together to make the neighborhood and their buildings a recruiting tool for these sought-after tenants.
How do you do that?
I'm calling this initiative Get in the Loop. You do it through public art such as murals, music on street corners, festivals to bring new people to the neighborhood, activation of alleys similar to what the Chicago Loop Alliance does so well.  You also change the culture within the buildings by incorporating some of the things that companies like Google, Amazon, and Facebook are doing in their headquarters: make them pet-friendly. It's seems like a small thing but it can have a big impact on establishing a culture that many companies are looking for today.  It also helps leasing efforts by making your building the one that a prospective tenant will remember after looking at multiple options. No more old-school/get off my lawn, building culture.
Central Loop owners also need to rethink how they're looking at their retail space. We often default to having banks, cell phone stores and franchise food operators because they are usually credit-worthy tenants. They're fine in that they're going to be reliable rent payers, but are they doing anything to help market the office space in these Central Loop buildings? I would argue not.  People are looking for unique food, shopping, and entertaining options, not cookie-cutter chains.
We need to do more to attract the kinds of entertainment and hospitality groups that make a building more of a destination. There are a lot of restaurants that are crowded at lunchtime here because they are convenient. But after 5 p.m., those places aren't busy. When people have time, they are traveling to Fulton Market or River North because those neighborhoods have the destination hospitality and entertainment options that people are seeking.
I want to spark that conversation about what we can do to re-energize this area to better compete for tenants in the Central Loop without having to be the cheap alternative to the supposedly more desirable neighborhoods. We should be marketing the Central Loop better. It's got the best access to the city neighborhoods and the suburbs.
I feel strongly that it needs to happen, because if you just look at the data as far as the large blocks that are coming available and how many new large tenants have moved in over the last five or so years, if the trends continue, it's going to take a very long time to lease up the space that we know is coming. Those are some very big holes. Let's get in front of it and start having these conversations now. There are a lot of smart, experienced owners and investors who  have a common interest to make the neighborhood as attractive as it can be.
I'd like to start moving some initiatives and ideas along to make some real change.
Outstanding. How does your relationship with BOMA/Chicago play a big role in facilitating this entire conversation?
BOMA/Chicago obviously represents all building owners in a manner that doesn't pit submarkets against each other. I think BOMA/Chicago, as well as other groups like the Chicago Loop Alliance, will help generate ideas and facilitate meetings that have the weight of  big associations behind it.
Speak to the continued migration of company headquarters from the suburbs to the downtown area. What's your take on why that's happening and what you expect in the coming year? Especially as you're trying to revitalize this area and its access to prime talent.
For one, the transportation here in Chicago is phenomenal. Also, we are business-friendly. We sometimes don't think of our city that way, but compared to other cities such as San Francisco and Austin, Chicago does a lot to entice companies to relocate here. And I hear that from a lot of brokers who are representing tenants who are in these other cities.
You  had a big announcement recently about the building on 549 West Randolph. Tell us about that.
Peter Westmeyer, who runs MBRE's healthcare group, and I recently purchased the building with a group of investors. We believe there is a tremendous opportunity to energize the building and make it a cool place for tenants looking for great access to transportation, restaurants and Fulton Market, without paying Fulton Market prices.  We have also hired an artist to paint a series of murals on the side of the building. We're big believers in using public art to enhance the neighborhood.