Gold Circle Award Profile: Jacqueline Davis, Security Professional of the Year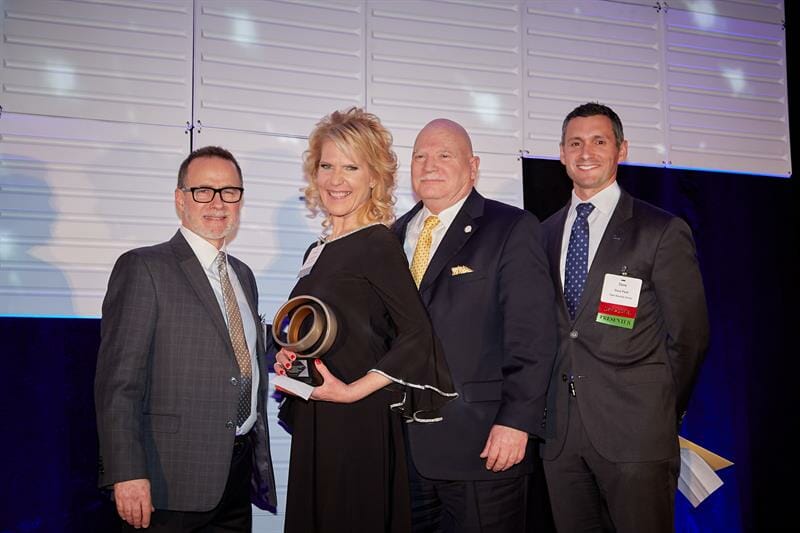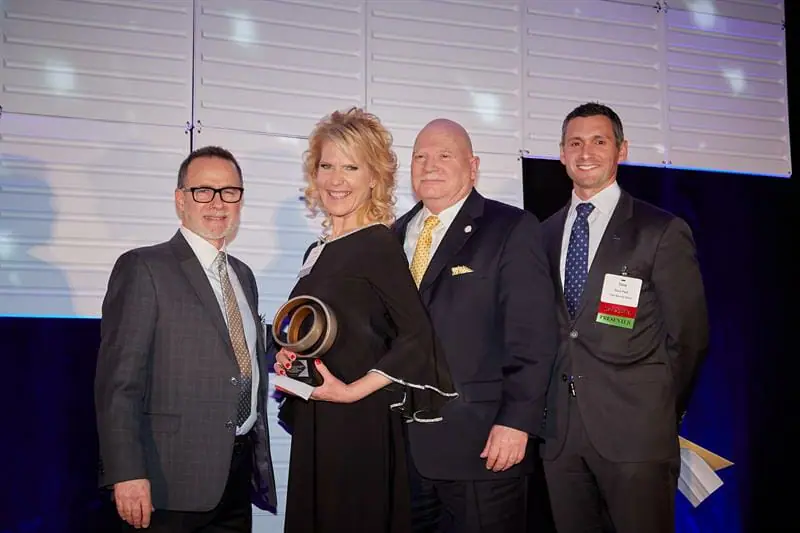 Jacqueline Davis, Security Director with Zeller Realty Group and SecurAmerica at The Wrigley Building, is the recipient of BOMA/Chicago's 2019 Security Professional of the Year Award.

How did you get involved in the security industry?
I studied criminal justice at Southern Illinois University, as I originally wanted to be a police officer. There weren't a lot of female police officers at that time, and I felt that women were needed in the industry. After receiving my Associate's Degree, one of my professors suggested I stay on to get my Bachelor's Degree because Security Management was up and coming. I'd never considered the private industry, but I knew women were also needed in this space.
Years later while doing some initial work on my Master's, I was offered a position at the IBM building. I was then recruited to The Wrigley Building, where I helped build the Security Department from the ground up. There were no Security Officers, cameras or advanced life-safety equipment. From that point, I always knew that Security Management at The Wrigley Building was where I wanted to be.
What is the biggest security risk that commercial office buildings currently face?
Open office buildings. There needs to be security protocols in place when entering any building. If anyone can enter a building without being challenged, greater opportunity exists for a potential security threat. I think a robust Security presence paired with thoughtful use of technology can help to avert some of the potential risks associated with open office plans.
Have you been involved in the TOBY application process? What advice would you share with other security professionals who are applying this year or who plan to apply in the years ahead?
I've been very involved in the TOBY application processes. Our project management team spent a significant amount of time in the application process to win the local, regional and international awards in the Historic Building category.
Although we weren't successful the first year, we reviewed our work to assess how we could do better and create finely-tuned processes, ensuring policies implemented were documented for every situation. As a management team, we were committed. For our second submission, we reviewed, revised, and refined what we had initially submitted. If we hadn't won the second year, I'm certain we would have reapplied (and won) the following year.
I had the same focus when I was nominated for Security Professional of the Year and didn't win in 2018. Although it was humbling to not receive the award, I ultimately celebrated the moment and promised myself that if I was fortunate enough to be nominated again, I would show the same level of commitment to the process. The second time around, I reviewed my responses and revised my messaging.
If I were to provide advice for anyone going through the application process, it would be to trust and believe yourself, know your process and commit.
What are the biggest challenges facing commercial real estate security today?
Safety, first and foremost. When tenants come to work, they need to know they're safe. People spend nearly a third of their life at work, so safety issues in their work environment should not be something they need to be worried about. We continuously put together tenant events to educate individuals on safety matters to keep them informed. Some of our topics have been anti-bullying, workplace violence, active shooter and street smarts. We even hosted an event regarding cell phone awareness, aptly named: Me, Myself, and iphone.
What are some of the changes you've seen over the years from property managers/owners regarding building security needs?
A financial commitment to spend money on Security. Over the past 30 years I've seen Property Management increase the security budget to fit today's environment. This includes additional staffing, technology and upgraded equipment.
What do you do for fun when you're not working?
Stay active. I work out six days a week, sometimes twice a day. People say I'm crazy for it, but I get up at 3:45 am, Monday through Friday to get in a cardio workout before I head to work. I know it's early, but it really sets the tone for the rest of my day. I also enjoy swimming and yoga. Additionally, one of my favorite ways to relax is taking a cruise – I enjoy the sun and being on the water. There's nothing like a cold mojito in the hot sun with toes in the sand.
Do you know someone who is the best of the best in the industry? 2020 Gold Circle Award nominations are open from September 16 through October 25, 2019. Learn more about the Gold Circle Awards nomination process.