Gold Circle Awards Profile: 2018 Emerging Leader of the Year Dan Williams
Dan Williams, Assistant General Manager with JLL at 101 North Wacker Drive, was named BOMA/Chicago's 2018 Emerging Leader of the Year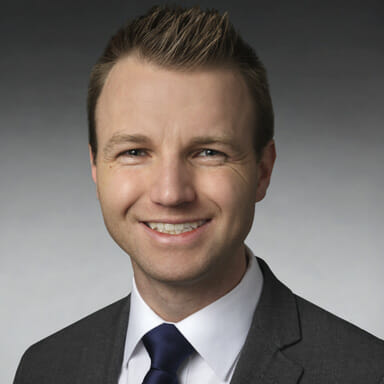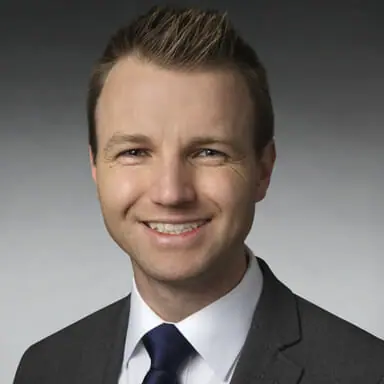 Before arriving at JLL as security director, you worked in the retail sector in security. How did that experience prepare you for working in the office industry?
I worked for Target for five years in the assets protection/loss prevention department.
I learned a lot of skills that were directly transferable to my role at JLL. First, I was responsible for the safety and security culture of the store. This involved creatively solving problems to enhance the safety of the environment while still keeping a focus on the experience. I also collaborated with managers and employees from other departments while influencing them to actively work towards safety and security goals.
In addition to serving on BOMA/Chicago's Emerging Leaders committee, you also serve as vice chair of BOMA International's Emerging Professionals committee. What are some of the initiatives on which this committee is focused?
The Emerging Professionals committee is focused on a number of initiatives. The first is centered around awareness and recruiting. We are developing strategies and resources to help local BOMA organizations reach burgeoning professionals. The committee is also focused on education. The hope is that each year, more and more professionals can be sponsored to attend the International Conference through the J. Michael Coleman Scholarship.
In addition to having a security background, you recently obtained your LEED Green Associate accreditation and now serve as assistant property manager. How has education helped you in your career?
JLL and my managers have been very supportive of my involvement in local organizations. Because I was a security professional, I attended trainings and briefings with the Department of Homeland Security, the National Counterterrorism Center, and the FBI. I also volunteered for ASIS, an international security organization with local chapters, and served on BOMA/Chicago's Preparedness committee.
I began attending the BOMA/Chicago Lunch and Learns early in my career, and learned very shortly there was a plethora of information available applicable to property management. This was an area I wanted to learn more about to be better suited to assist my property in all areas, not just security.
I pursued and received my LEED Green Associate accreditation. I also attended a number of BOMA/Chicago events each year, focused on varied issues including green initiatives, fire code requirements, building measurement procedures.
You were a part of the team at 71 South Wacker that achieved their second international TOBY award. How did you contribute to this process?
Applying for a TOBY Award is a very detailed process so our entire team was involved. I was mostly responsible for gathering the support related to many of the "life safety" requirements of the application. This included gathering all of the documentation, certifications, policies and procedures, and emergency response plans on hand at the property.
What are some of the benefits of participating in TOBY?
I was able to learn a lot about my building. I learned some of the historical details, such as architectural facts and design specifications, in addition to many of the processes and programs in place that make the building a leader in sustainable operations.
One of the things I learned through the TOBY process at 71 S Wacker is that you can always strive to do better by enhancing programs, starting new initiatives, and educating team members and tenants. Constantly raising the bar not only enhances the property but also gives the building a slight edge over the previous year.  It's a lot of work, but the reward is worthwhile.
You regularly hosted training sessions for tenants focused on security and safety issues. What were some of the topics you addressed and how did you motivate tenants to participate in these meetings?
In today's climate, there is a lot of concern over safety in the workplace. I basically took topics that I had heard tenants ask about often (such as active shooter, severe weather, elevator entrapments), and put together presentations defining those situations and providing a step-by-step guide for what the building would do in the situation, and what tenants should do to keep themselves safe.
These were quite successful. The building usually began advertising them through email about four to six weeks ahead of time, and we saw the highest attendance when a few reminders were sent out, especially in the days leading up to the events.
What are some of your interests and hobbies outside of work?
I have two daughters under four, so I don't have a lot of time for hobbies! My favorite thing in the world is spending time with my family. My wife and I try to make sure the girls get out to experience the world, so we often take them to parks or to go swimming.
____________________________
2019 Gold Circle Award nominations are open September 17 through October 26, 2018. Click here for more information.