Gold Circle Award Profile: Jeff Bryski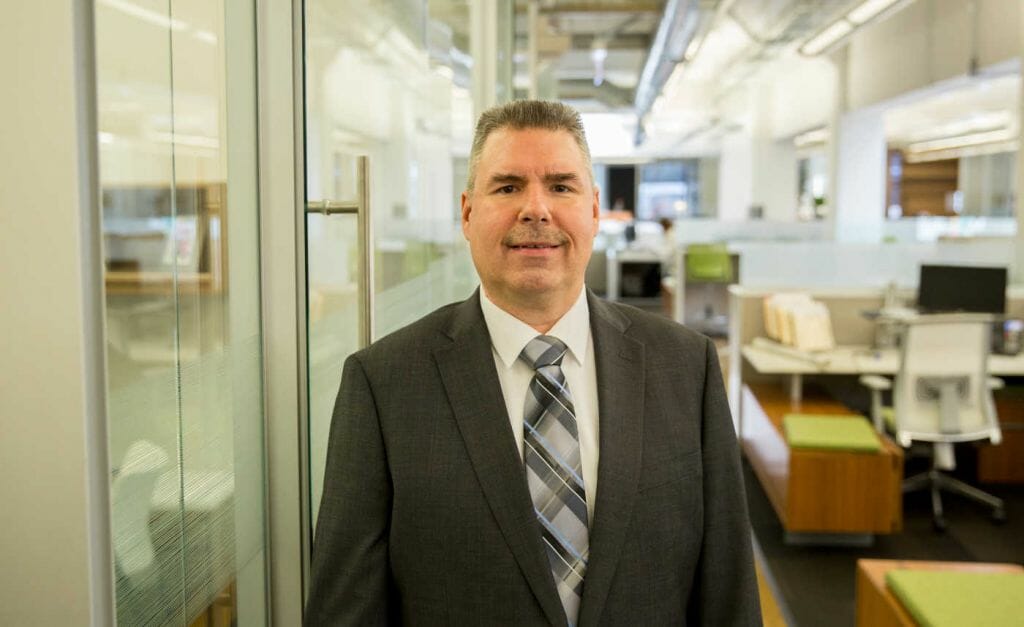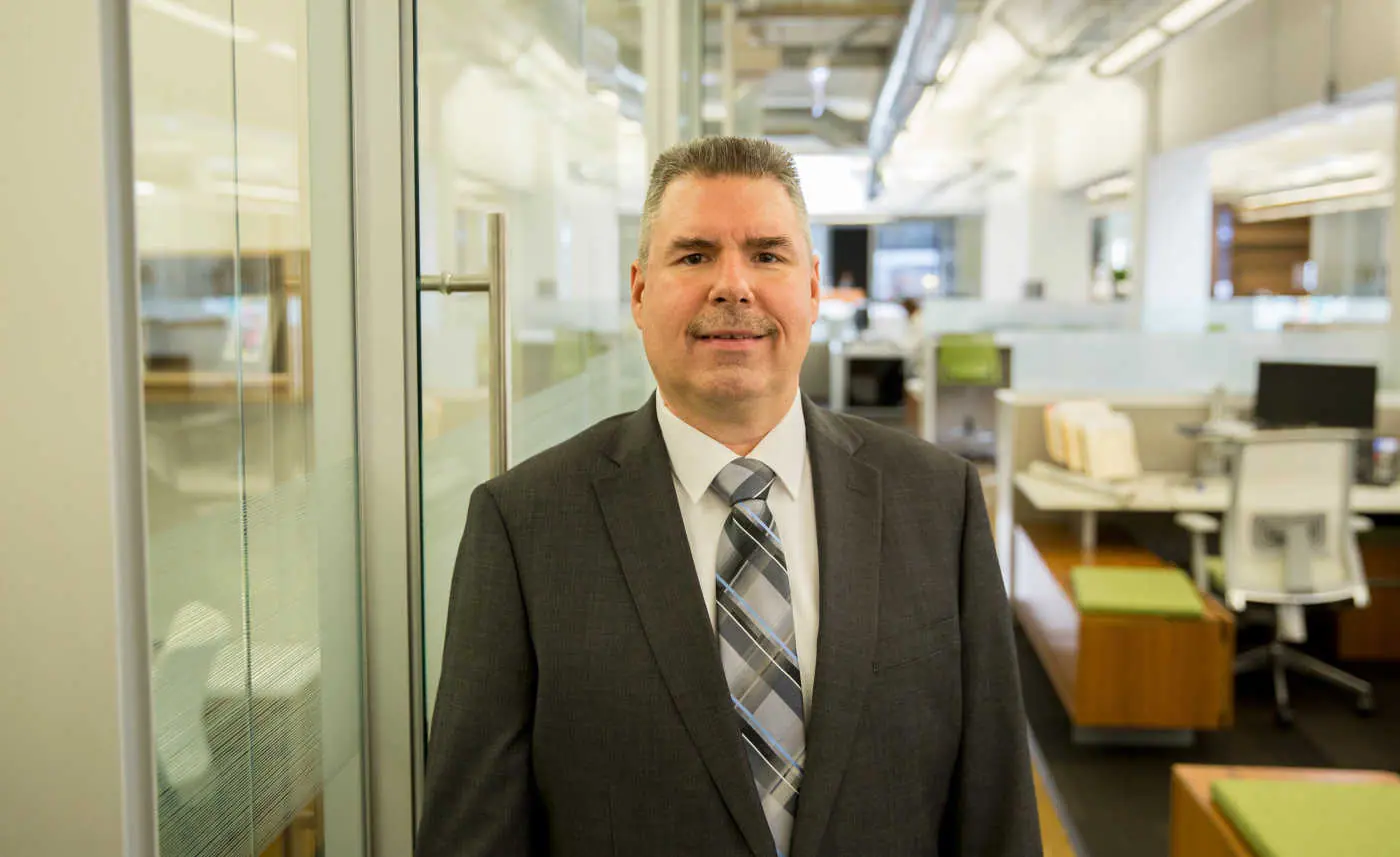 Jeff Bryski, Chief Engineer with Sterling Bay at 111 North Canal, is the recipient of BOMA/Chicago's 2017 Building Engineer of the Year Award.
You started your career as a Boiler Technician with the United States Navy. How did your six years of service in the U.S. Navy help you succeed throughout your career?
Besides leadership skills, two of the main things I learned in the U.S. Navy were to follow direction and pay attention to detail. Be aware of what's going on around you and not have tunnel vision.  Another thing is to face problems head on.  One thing you learn very quickly aboard a ship is that there is no place to run or no one to call, so taking care of problems before they become a disaster is a must.  I pass this training along to my staff to help detect minor problems before they get out of hand and to ensure smooth operation of the building.
You led your engineering team through a massive two-year redevelopment project involving $80 million in capital improvements and over 500,000 square feet of demolition and new construction. What's your secret to effectively managing contractors and project details while simultaneously keeping your tenants happy?
Communication! There were many meetings with the contractors and the tenants.  We not only had to keep the tenants comfortable, we also had to keep them safe – especially during the lobby renovation. Listening to and addressing the tenant concerns were priorities.
Contractors will be contractors.  Keeping the noise down was probably the biggest task.  We tried to schedule the noisiest work before or after hours but you always have one that tries to sneak it in.  All in all things went relatively smooth and we are all (tenants included) very happy with the end result.
Your building recently obtained LEED Platinum certification. What are some best practices you can share with other property management teams about how to achieve this highly esteemed certification?
Run the building as efficiently as possible:
Check and maintain start and stop times for the air handling units, chillers and lighting per lease language.
Maintain equipment by scheduling  preventative maintenance to ensure the equipment is running at optimal efficiency.
Retrofit lighting especially emergency lighting to T8 and LED.
Install variable frequency drives where possible; we installed them on all of our air handling units and cooling towers.
Always look for low-cost, no-cost ways to improve efficiency.
Tell us about how you've worked with tenants to effectively address and/or reduce some of the most common complaints.
Hot and cold calls are the most common complaints. When we get a new tenant I like to go meet them to explain how the HVAC system works.  We go over how to control the temperature in the space via thermostats for the variable air volume controllers and baseboard heat. If the adjustments the tenants make don't satisfy them then a work order is placed and it is promptly addressed within 15 minutes. We make a point to check back to make sure they are satisfied with the adjustments we made.
Your building was honored with the BOMA local and regional TOBY award last year and again won both TOBYs this year. What advice would you give to other engineers about how to prepare for and winning a TOBY?
Take pride in your building. The condition and operation of the building is a direct reflection of yourself and your team. Go above and beyond of what's expected of you and remember a first impression is a lasting impression.
What's your pet peeve?
Things not being put back where they belong.
What's the #1 item on your bucket list?
Renting an RV and traveling around this great country of ours.