The Future of Chicago's Rapid Transit System: Keeping Chicago on Track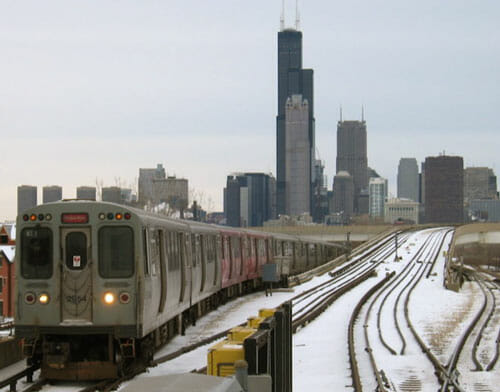 An Orange Line train departs Chicago's Central Business District for Midway Airport
It wasn't an exaggeration when Mayor Rahm Emanuel referred to the Chicago Transit Authority (CTA) as the "backbone of the city".  Indeed, more than 1.7 million Chicagoans rely on the CTA every day to travel to and from work, school and home. And the importance of the CTA to Chicago's Central Business District cannot be overstated. Without it, millions of Chicagoans and visitors would be without reliable, low-cost and timely public transportation to the city center.
But, like other major metropolitan public transportation systems, the CTA has areas that need improvement. To face these challenges, the CTA recently unveiled initiatives to evolve and modernize the overall infrastructure, fleet and even payment system.
These initiatives come at an important time, as Chicago has recently experienced a surge in its public transportation usage, in part due to increased gas prices. According to the American Public Transportation Association, CTA ridership in 2011 increased by 3 percent over 2010. In fact, ridership increased on all eight CTA rail lines in 2011, with the largest growth on the Blue Line.
The increase in ridership goes hand-in-hand with the need for infrastructure improvements, as the transit agency works to ensure that peak commuting hours remain safe, reliable and comfortable.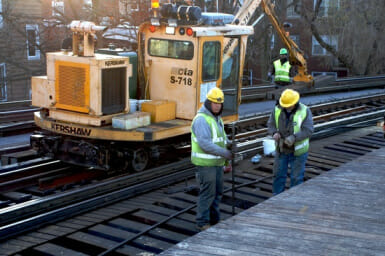 A pair of CTA workers repair "L" tracks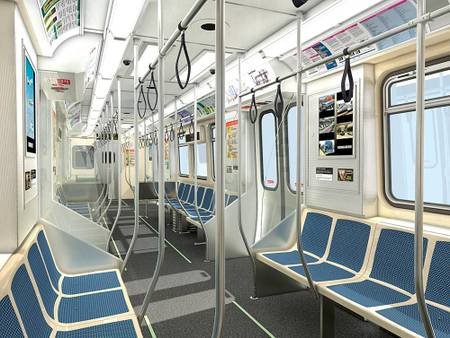 The new "L" cars have a longitudinal seating configuration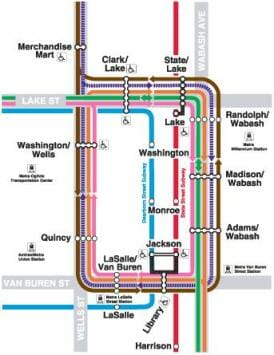 The CTA upgrades and innovations extend to the behind-the-scenes payment system. The CTA, Metra and Pace (Greater Chicago's commuter rail and suburban bus divisions, respectively) have been working to develop and test technology for a universal fare card that can be used on all three transit systems. Under the new universal fare system, transit riders would be able to simply "tap" their contactless credit, debit or bank cards on a card reader to board the trains and buses.
In the future, new plans will undoubtedly be unveiled for additional infrastructure upgrades. All are vital to advancing and continuously improving the transit system that is so vital to keeping Chicago on track.
What do you think about the renovations planned for the CTA? What changes would you like to see? How does the CTA compare to mass transit in other major U.S. metro areas. Get on board and start a dialogue.