Downtown Ambassador Program Expanded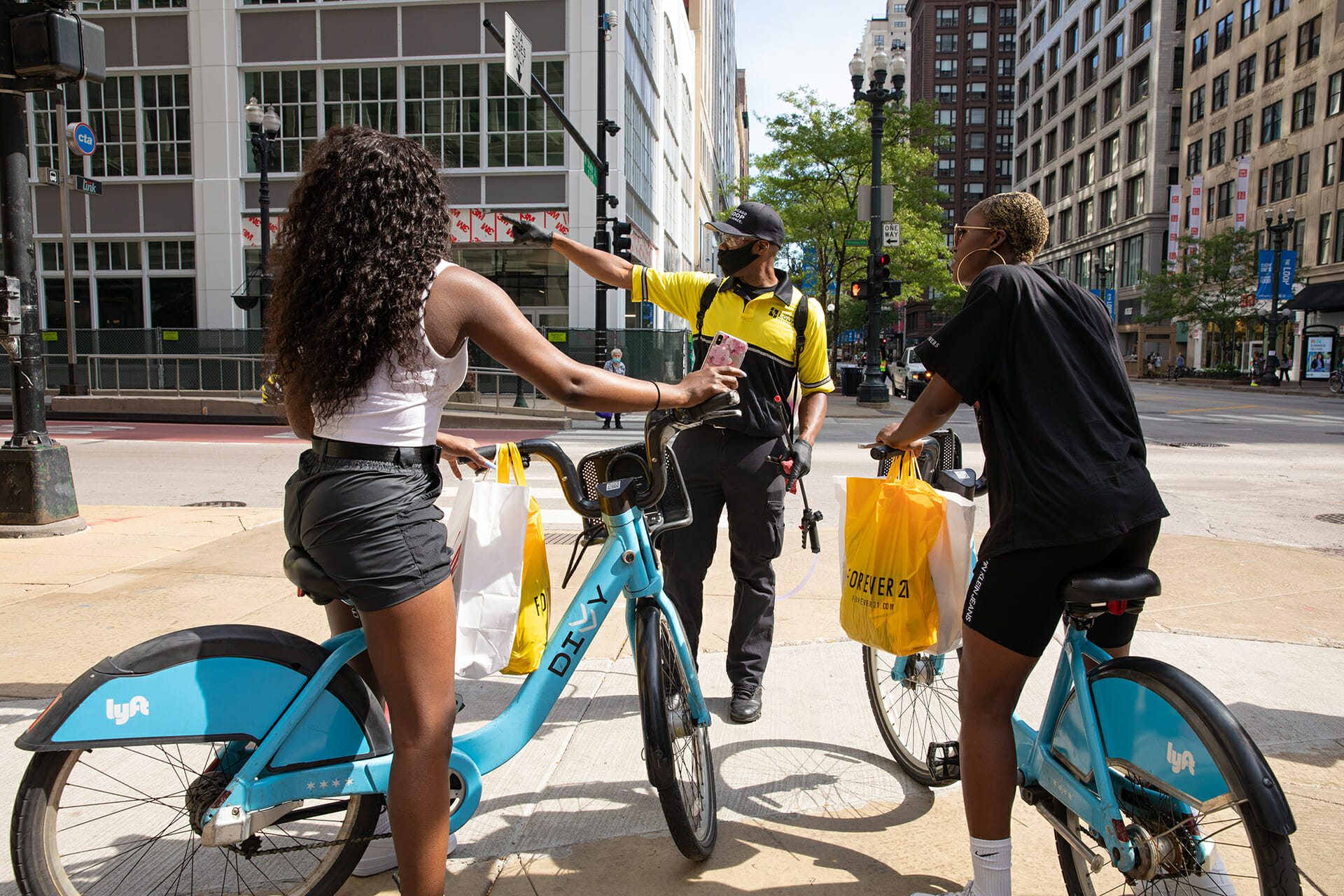 After the great success of BOMA/Chicago's winter Ambassador Program, the Chicago Loop Alliance announced an expansion of their Ambassador Program throughout the Loop.
This program will patrol the central Loop from Dearborn to Canal and Ida B. Wells to Wacker on weekday evenings through September. The Ambassador program is contracted by Chicago Loop Alliance through Streetplus, a national business improvement district service, and will patrol the corridor from 2 p.m. to 11 p.m., six days a week.
The ambassador program is made possible through Chicago's Recovery Plan, an ambitious $1.2 billion effort for equitable economic recovery and support for thriving and safe communities, as well as the Central City Recovery Roadmap. The ambassadors' goal is to stimulate the economic recovery and encourage visitors and workers back downtown. Inspired by Chicago Loop Alliance's existing Ambassador program, the city of Chicago is also launching 12 other Corridor Ambassador programs in other Chicago neighborhoods, including Back of the Yards, Greater Chatham, the Magnificent Mile, Auburn Gresham and Uptown to serve as violence prevention and social service providers.
Chicago Loop Alliance Ambassadors will continue to wear yellow and black uniforms and will provide directions; greet and engage visitors, workers, and residents; conduct business check-ins; observe and report negative behavior; provide information on wayfinding for those shopping, dining, and exploring; and assist individuals in need of social services or experiencing homelessness. The unarmed ambassadors receive training in de-escalation tactics and also serve as a deterrent to unwanted behavior and illegal activity in an effort of violence prevention throughout the community.
For more information, visit: Street Ambassador program further expands throughout the Loop