The 2012 NATO and G8 Summits – A Catalyst for Preparedness
By Ron Tabaczynski, Director of Government Affairs, BOMA/Chicago


Earlier this month, BOMA/Chicago hosted an open security meeting at the Aon Center led by Gary Schenkel, the Executive Director of the Chicago Office of Emergency Management & Communications (OEMC).
The focus: Next year's NATO and G8 summits.
The summits will be held jointly over a multi-day period in May of 2012, most likely outside of the Central Business District; however, the CBD without question will be profoundly affected.  In addition to more than 2,000 attendees and their staff, the international press and tens of thousands of protestors and demonstrators are expected to arrive in Chicago.  The magnitude of the event is so significant that it has been deemed a National Special Security Event.
According to the Department of Homeland Security, when an event is designated a National Special Security Event, the U.S. Secret Service assumes its mandated role as the lead federal agency and is responsible for the design and implementation of the operational security plan. While federal resources will be deployed to maintain the needed level of security, the Secret Service will rely on existing partnerships with federal, state and local law enforcement and public safety officials to provide a safe and secure environment for the event and those in attendance.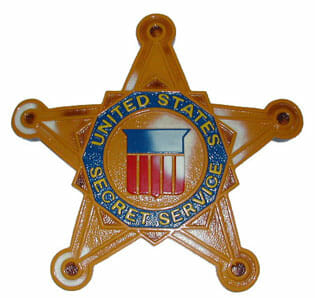 The goal of such an operation is straightforward and sobering: To prevent terrorist attacks and criminal acts.
In Chicago, that also means federal officials will partner with the private sector.  Mr. Schenkel and BOMA/Chicago Security Committee Chairperson Ed Caspers of Behringer Harvard talked about the importance of the private sector and why the summits should be the catalyst for preparedness efforts to begin now.
With next year's budgets currently being developed, building managers were encouraged to take these actions:
Plan for extra and overtime staffing, the installation or repair of external cameras and purchasing radios and emergency supplies.
Emergency preparedness plans and schedules should be discussed with janitorial, security and other contractors.
Board up services, graffiti removal, and other quick response services should be reviewed in insurance and service agreements.
Consider rescheduling landscaping or exterior plaza construction projects until after the Summit.
As the months wind down to May 2012, internal policies on building closures, dock and roof access, parking, transportation, building access, and tenant communication should be reviewed and upgraded when necessary.  Encouraging telecommuting may be an option for some.  And, in the next few months, buildings should update tenant contact information and consider registering for emergency notification services, including BOMA/Chicago's Send Word Now system. The message was very clear:  While these preparedness efforts will be essential during the summits, they will continue to pay dividends before, during, and after the event.
As a building manager, how are you preparing for the events here in 2012?  As a supplier to the office building industry, are there any new products or services that are available to building managers under these projected extreme circumstances?  Let's start a conversation.