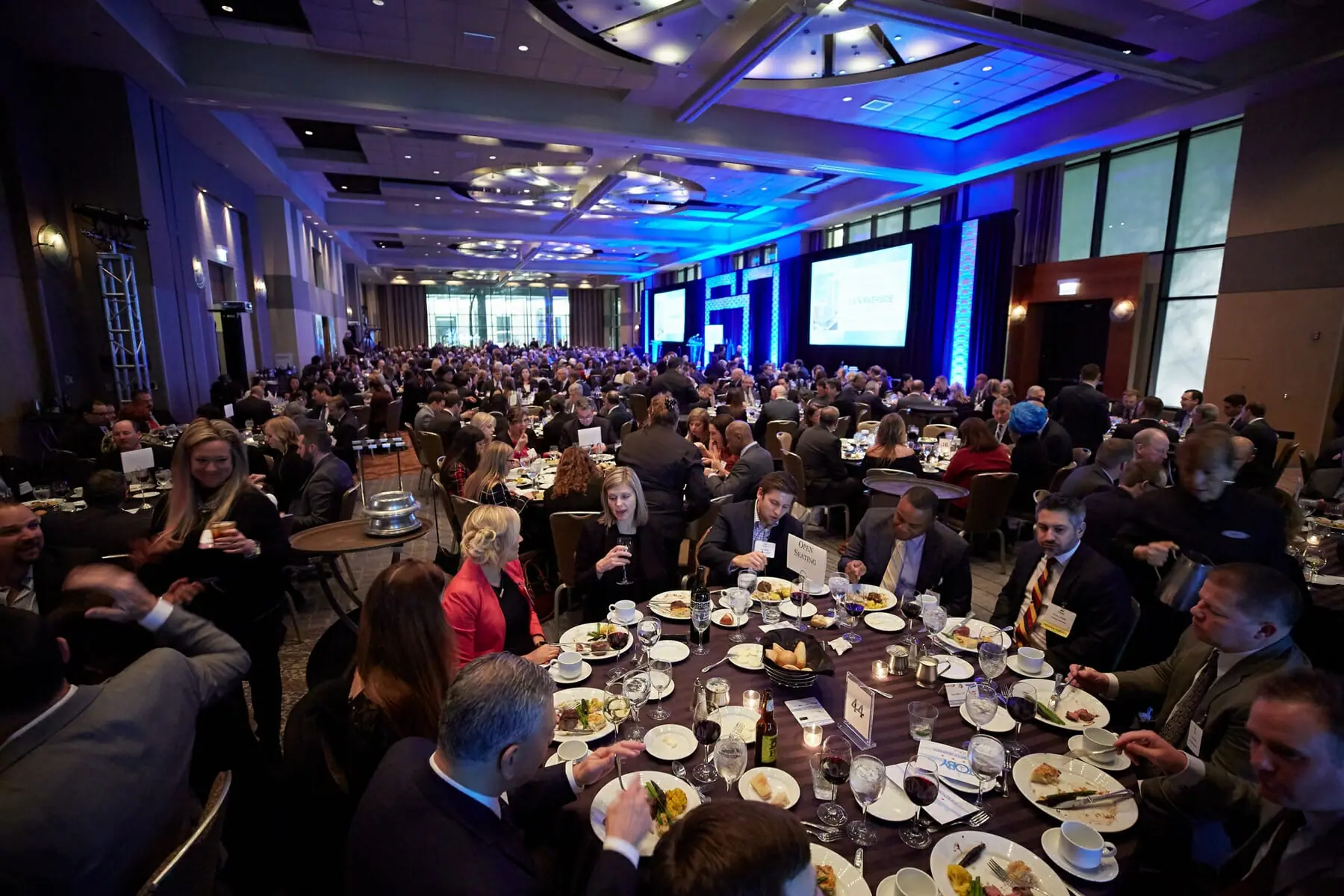 As the voice of Chicago's commercial real estate industry, BOMA/Chicago is ideally positioned to help our members meet the challenges and capture the opportunities facing our ever-changing industry. With our finger on the pulse of the city, we are able to anticipate, influence, and respond to a wide variety of critical issues and initiatives.
Our Affiliate Members provide a network of products and professional services that are essential to the success of Chicago's commercial building industry. By joining BOMA/Chicago, you'll have access to exclusive opportunities to develop relationships with the office building decision makers and build your client base, driving the success of your business.
Network with Industry Professionals: Take advantage of numerous opportunities to cultivate relationships with current and potential clients at members-only networking and educational programs. Join one of our many committees where you can network with decision makers, contribute your subject-matter expertise, and engage with our Emerging Leader Network to connect with tomorrow's industry leaders. Access our Building Member and Affiliate Member directories to connect with industry leaders.
Professional Growth and Development: Share your expertise with our building members on important issues facing our industry by hosting one of our monthly Brown Bag seminars and attend the various educational events offered throughout the year. Participate in local, state, and national advocacy initiatives that benefit the entire commercial real estate industry.
Increased Brand Awareness and Visibility: Leverage sponsorship and advertising opportunities available online and at our monthly events including the annual trade show. Gain direct access to commercial property management teams with our online member directory and gain recognition through our Gold Circle Awards program.
New! Introductory Affiliate Membership
Benefits of Membership: This category of membership provides smaller companies, startups and businesses new to the market a path to building a local presence. As an Introductory Affiliate Member, all employees of your company are qualified to attend BOMA/Chicago events, network with commercial property management professionals, sponsor events and advertise on our website. Additionally, your company will have access to and be listed in our Affiliate Member Directory (access is not provided to our Building Member Directory). Letters of recommendation from building members are not required to become an Introductory Affiliate Member.
Don't miss out on this special introductory opportunity to gain exclusive access to owners and managers from commercial office, institutional and public buildings, as well as highly valued affiliate companies providing key building-related services. The Introductory Affiliate membership allows you to:
Attend all BOMA/Chicago events at the member rate.
Sponsorships and advertising opportunities available.
Company listing in our Affiliate Member Directory.
Terms and Payment: Introductory Affiliate Memberships are for first-time BOMA/Chicago members. The membership may be started at any time during the year and is valid through the calendar year, ending on December 31. Full Introductory Affiliate Membership dues of $1,000 must be paid upon registration through October 1. Starting October 1, dues are prorated to $250. Introductory Affiliate members have the initial membership year to obtain the required referral letters to transfer to full membership the following year.