Gold Circle Award Profile: Courtney Hamm with MB Real Estate at One North LaSalle
Courtney Hamm, Vice President and General Manager with MB Real Estate at One North LaSalle, was named BOMA/Chicago's 2020 Property Management Professional of the Year.
What was your first job?
My first job was working at the local mall a few days a week in high school. I worked at a clothing store. Unfortunately, the folding skills I learned did not translate into a love of folding and putting away my laundry!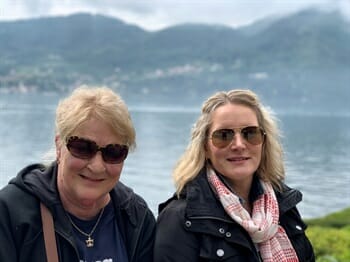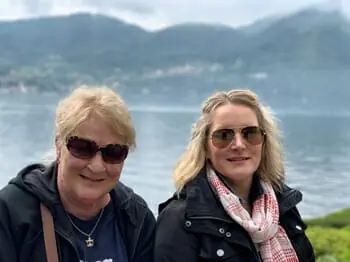 How did you get involved in the commercial real estate industry?
My mother served as a property manager and developer in commercial real estate for 25 years. Through her, I found out that I loved learning the ins-and-outs of a building. I was drawn to the behind-the-scene activities and was in awe of what it took to keep everything running smoothly. This went from an eye-opening experience to a passion that has fueled my career in commercial real estate. Thanks, Mom!
You oversaw the design and build-out of The Landmark, the building's tenant amenity floor complete with a full-service fitness center, wi-fi lounge, rooftop terrace, conference facilities, and management office. During the planning and construction and roll-out what were some of the lessons you learned you could share with other members?
Oh gosh, this could be a really long list of lessons. First, and this applies to almost any big endeavor, don't be afraid to ask questions. When overseeing a project of this size, there are a lot of moving parts, with a lot of different trades involved. As a property manager, we are Jacks and Jills of all trades, but not necessarily masters. Use the resources and knowledge of those trade professionals to your advantage and learn all you can.
Also, it is important to include as much of your team in the process as possible. Involving the on-site staff, from the Property Administrator to the Day Porter and everyone in between gives them all a sense of pride and ownership as well as an understanding of the big picture. This can make the entire process much more manageable from the onset.
Finally, I would say to have fun! Someday in the future you will honestly be able to say that you "built" something. And, when looking back at the process, the fond memories will outweigh the small frustrations.
Considering COVID, where do you see Chicago's CRE industry heading in the years ahead? Or what future trends do you predict about coworking, amenities and/or tenant spaces?

Chicago is a resilient city. The industry may change based on tenants' needs and wants, but we will adapt our real estate offerings to what people desire—we will march forward. The social distancing we all require now hopefully will not be the standard in the future, and our workspace will not change too drastically. I wish I had a crystal ball to see when and how this pandemic will finally end. But I'm certain it will end—it's a matter of when not if. We'll get through it.
What are some of the new safety precautions One North LaSalle and MB Real Estate are taking?
I'm not sure if we have enough space for me to talk about all of our new safety precautions! Our dedication to the safety of the workplace seems to be shared by the on-site staff, building owners, as well as MB Real Estate, so we're all on the same page, and that has led to an abundance of new safety measures.
From day one, we've all listened to the guidance from local, state, and federal public health authorities, and also the CDC and World Health Organization, and that's been the basis for our cleaning and disinfection policies. The biggest help to us has been directly consulting with leading epidemiologists, like Dr. Emily Landon, Associate Professor of Medicine and Executive Medical Director of Infection Prevention and Control at the University of Chicago Medical Center. MB Real Estate has even set up webinars with Dr. Landon and we've been able to pick her brain to determine how to practically combat coronavirus without endangering people or wasting resources on things that just don't work.
What does our COVID-19 action plan look like? We have hand sanitizer in the elevator lobby on the main floor. We've posted CDC educational information in high-traffic areas for tenants, installed MERV 14 air filters, and increased outside air intake percentages. We've closed shared spaces that won't allow for social distancing and have even been able to open some of those spaces back up—tenants can now schedule safe workouts in the fitness center.
We've done so much, mostly because we have some very smart cookies, including MB Real Estate's Project Services, on the job. We've gone from phase one, where we were tactically responding to the pandemic and doing everything possible to accommodate tenants. We're beyond that now in a lot of ways and are really focusing on a more strategized response where we can improve the experience of employees who have returned to the office.
If we need to walk some of our policies back for the sake of safety, we won't hesitate, but we've also strategized how to move forward as the pandemic fades.
What are some of the new ways you are communicating and working with tenants as they return to the building?
Face-to-face interaction, which was the golden rule previously, is avoided as much as possible right now. We try to supplement emails and phone calls with a Microsoft Teams meeting, Skype for Business or Zoom call. It is so important to try to stay connected. We have also surveyed the tenants more frequently to get insight on various topics during these unprecedented times.
Once the COVID vaccine is released, what is one of the first things you will do?
I will unabashedly hang out with my friends and family and give lots of hugs! I will put my many masks (as fashionable as they are) away in a drawer to hopefully never to be used again, and I will no longer have to lament my glasses fogging up.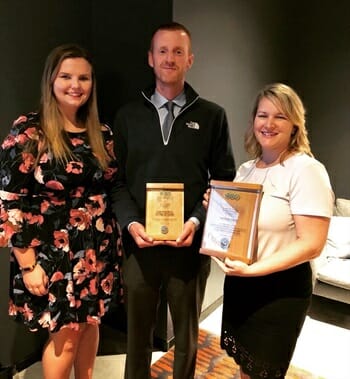 You're a member of the Retrofit Chicago program. What are some of the benefits you and your building have gained as a part of this program and would you recommend other buildings members to join?
When you receive those ComEd or Peoples Energy rebate checks to apply against the expense of a project directly, and you capture ongoing reductions in utility expenses for the foreseeable future, it makes asking ownership to continue to spend on projects that much easier. Also, by being able to implement new projects, you get to learn about something you might never have been able to be involved in.
You led the design and implementation of the first dog-friendly building program in the Loop. What advice with you share with others about making this program mutually beneficial for the tenants and the building? Any lessons learned you could share?
As I wrote in a BOMA/Chicago blog, dogs really help a building feel like more than just four walls in which to conduct business. When we were starting out, it was obvious that dogs would improve morale and create a more positive work environment for tenants, and we've since been proven right. For business owners, the ability to bring your pup to the office can really help recruit new employees.
The most important thing for a dog-friendly policy is a well-vetted policy. Think of all possible scenarios beforehand as possible, from leash requirements to weight restrictions and behavioral and health rules. And before you let the dogs out, do everything you can to communicate your policy to everyone within the building accurately. Hold meetings with everyone from security to engineering and your day porters to make sure you're all on the same page. And educate tenants by hosting events, such as happy hours, where dogs are welcome to join.
And finally, have a plan to handle "accidents." You want the building to be friendly toward dogs, not to go to the dogs.
Tell us about some of the charitable causes your building and tenants support. How did you select the organizations and why are they so important? How do your contributions and outreach make an impact?
One North LaSalle participates every year in a coat drive benefitting the Salvation Army as well as BOMA/Chicago's Food Drive for the Greater Chicago Food Depository. Last year, the building collected over 369 pounds of food, or 308 quality meals for hungry families for the drive. The building also participates annually in the Big Brothers, Big Sisters back-to-school supply/backpack drives; holds Blood and Bone Marrow drives benefitting the American Red Cross and National Marrow Donor Program; collects candy for Off the Street Club's Halloween celebration; and "lights up" for special causes, such as breast and ovarian cancer, as well as autism awareness.
I think it is important to have a variety of causes to bring attention to and to allow people to make donations. When you think about the number of individuals that walk through the front door on a daily basis, you realize that people of all walks of life are affected in real, tangible ways by things such as hunger, providing for their families, or illness. Each person has a cause that is near and dear to them, and getting involved in as many opportunities to give as possible allows people to get involved in ways they might not have thought possible.
What piece of advice would you share with our emerging leaders?
Get involved, ask questions, dive into the deep end of the pool, even if you don't know the answers! I don't think there is a manager out there that that won't be appreciative of a team member who wants to learn and tries to understand things on their own as opposed to just looking for an answer to be handed to them. I know I always feel more confident in myself and have gained a valuable learning lesson for the future when I've dived into new experiences. You never know when you will become the go-to person about a specific topic or what doors you may open to yourself.
Throughout your membership with BOMA/Chicago, what experiences stand out the most to you?
Getting to know other people in the industry. It's quite a small world we work in and having made connections, and friends, with other industry leaders over the years has been wonderful.
What is your favorite BOMA/Chicago event and why?
I've always enjoyed Toys from the Top. It's for a great cause, and it happens to be at one of my favorite times of the year. Also, the TOBY/Gold Circle Awards is always one of the best nights of the year for the industry! It's everybody's night to shine, whether their building is up for a TOBY or they are personally up for a Gold Circle Award. Everyone has put their best foot forward, and all of their hard work and dedication has been recognized for the entire industry to celebrate. It really is a celebration of all that those in commercial property management do best.