Illinois 2018 General Election Preview
By Stephen S. Morrill, Principal of Morrill & Fiedler LLC (M&F)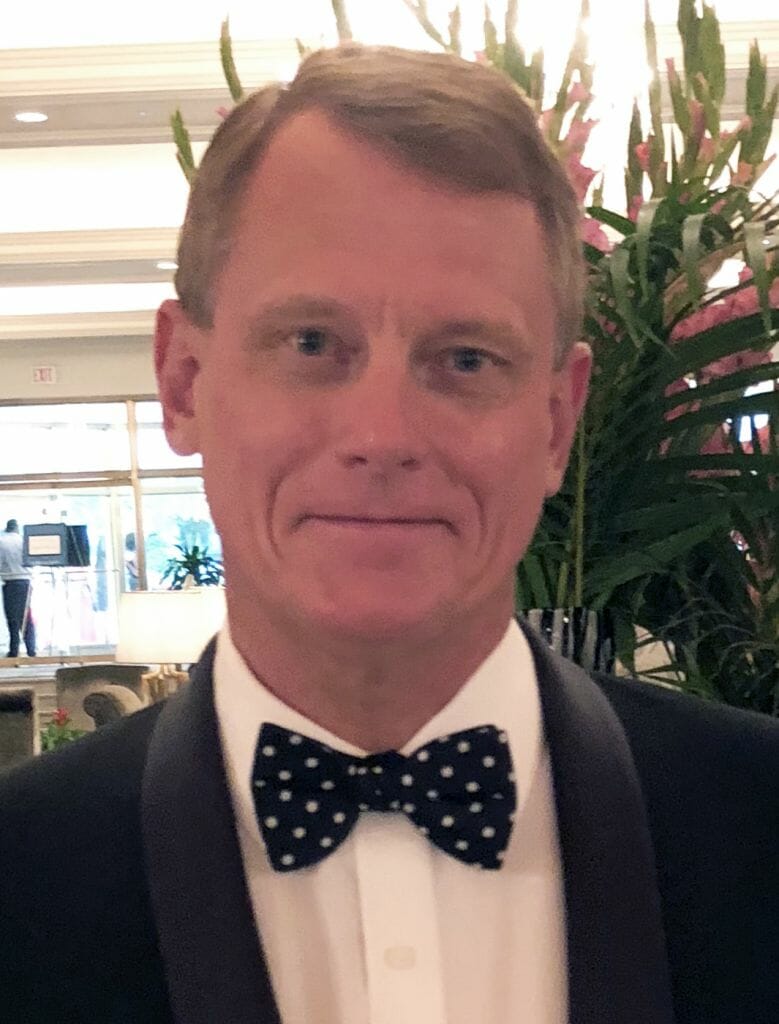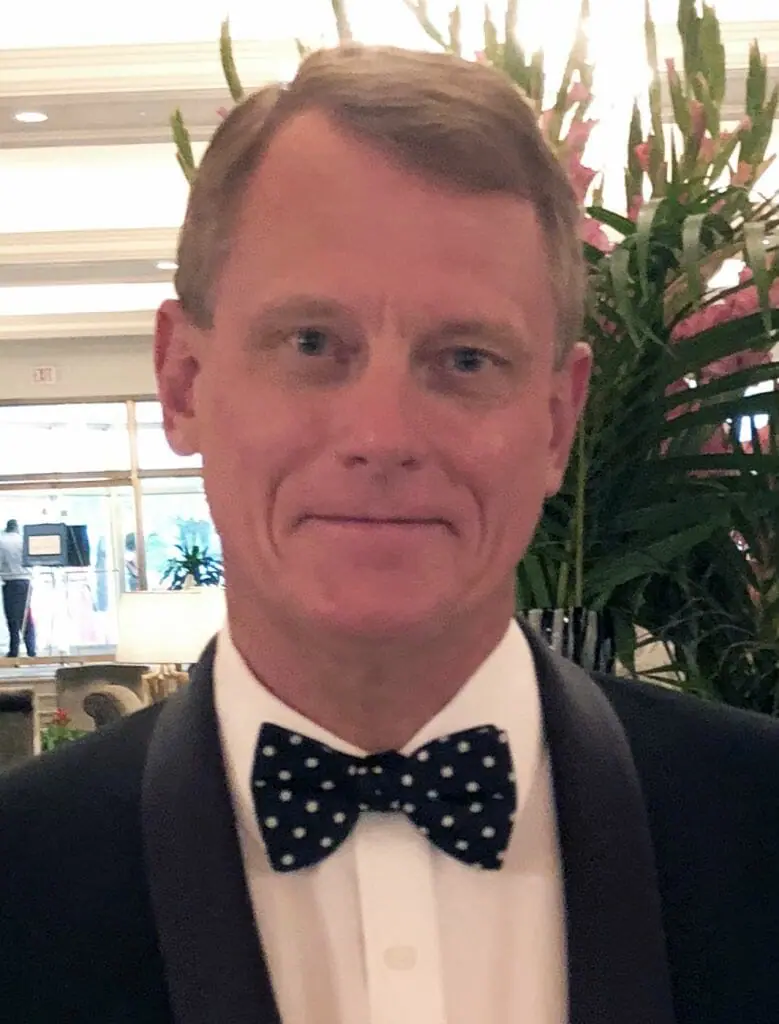 Because the commercial office industry is profoundly impacted by legislative and regulatory activity at the state and local levels, BOMA/Chicago members and affiliates rightfully pay close attention to elections in Illinois.  This may be particularly true during the current election cycle, since it will produce a General Assembly that will inevitably address a host of tax-related issues in a state with significant budget challenges, together with various energy-related proposals from utility companies and others.  Also inevitably, Illinois lawmakers elected this November will confront a variety of proposals that may impact how commercial real estate is assessed for property tax purposes, how commercial office buildings shall be required to meet the life safety needs of tenants and the public, and how licensed commercial real estate professionals are best regulated, among other things.  With all that in mind, we preview for the BOMA/Chicago community the various races that will appear on the Illinois 2018 general election ballot.
Race for Governor
The two majority-party candidates are Governor Bruce Rauner (incumbent and Republican candidate) and J.B. Pritzker (Democratic candidate).  There are two minor-party candidates who will also be on the ballot: Kash Jackson of the Libertarian Party, and current Republican State Senator Sam McCann of the new Conservative Party.  The candidacy of Sam McCann is the result of: (a) a failed attempt by Governor Rauner to unseat McCann during his last primary election campaign for State Senate; (b) continued division within the conservative base of the GOP party after a divisive primary race between Governor Rauner and Rep. Jeanne Ives; and (c) financial support of labor unions to McCann to help siphon away conservative voters from Rauner in the November election.
The most recent independent poll, by the Paul Simon Public Policy Institute of Southern Illinois University, has Pritzker leading Rauner 49-27.  While various Democratic and Republican internal polls show somewhat closer margins, all known recent polling reflects a substantial lead for Pritzker.  Perhaps reflecting the "blue wave" predicted by many in the media during this Presidential midterm election, the Simon Institute shows a generic Democrat versus Republican preference statewide in Illinois of 49-27 (the same margin as the Pritzker-Rauner matchup), with obvious implications up and down the ballot.  The favorable environment for Pritzker is also reflected in campaign resources for the two self-funding candidates: the last contribution Rauner made to his own campaign fund was for $50 million on December 20, 2016; since that date, Pritzker has put over $146 million into his own account.  Of course, polls and other factors represent snap-shot views at moments in time in a fluid and ever-changing process, with the election still a month away.
Should the challenger Pritzker win the governorship, there will be new leadership in  all (or virtually all) executive branch agencies; should Governor Rauner win reelection, most senior agency personnel will remain in place, albeit with an inevitable infusion of new personnel in a second term.
Other Statewide Offices
Illinois Attorney General Lisa Madigan (D) surprised many in Illinois politics in deciding to step away from her role as Attorney General and not seek re-election in 2018.  The current election for Illinois Attorney General is between State Senator Kwame Raoul (Democratic candidate), Harvard Law School graduate and former Miss America winner Erika Harold (GOP candidate), and Bubba Harsy (Libertarian candidate).
Secretary of State Jesse White (D-Chicago) is seeking re-election to his sixth term as Illinois Secretary of State.  He is challenged by Jason Hellund (Republican candidate) and Scott Dutner (Libertarian candidate).
A former Representative of the Illinois House, and former Clerk of the City of Chicago, Illinois Comptroller Susanna Mendoza is finishing her first term as Comptroller. Mendoza is challenged by Republican candidate Darlene Senger and Libertarian candidate Claire Ball.
A former State Senator, Michael Frerichs is finishing his first term as Treasurer. He is being challenged by Republican candidate Jim Dodge and Libertarian candidate Mike Leheney.
In each of these statewide offices, recent polling shows significant leads for the Democratic candidates.
Overview of Contests for State Legislature
Democrats currently have the majority in both chambers of the Illinois General Assembly.  The Illinois Senate now has a Democratic super-majority with 37 Democratic members and 22 Republican members (36 votes are required to override a gubernatorial veto).  The Illinois House has 67 Democratic members and 51 Republican members (just four seats short of the 71 needed to override a gubernatorial veto).  Everyone expects continuing Democratic majorities after the 2018 general election, and every indication suggests that the same legislative leaders will hold power in the coming General Assembly: House Speaker Michael Madigan (D. Chicago), Senate President John Cullerton (D. Chicago), House Minority Leader Jim Durkin (R. Western Springs), and Senate Minority Leader Bill Brady (R. Bloomington).
The 2018 election cycle in Illinois has seen a record number of state legislators who have either resigned, lost a primary election, or announced retirement or candidacy for a different elected office – leading to a sizable increase in the number of competitive state legislative races.  Currently there are 34 state legislators (or almost 20% of the entire legislature) who will not be returning to legislative office when the 101st Illinois General Assembly takes office in January 2019.  The current list of "lame duck" and resigned legislators is as follows:
Sen. Ira Silverstein (D) – lost 2018 primary election
Rep. Dan Burke (D) – lost 2018 primary election
Rep. David Reis (R) – lost 2018 primary election
Sen. Kyle McCarter (R) – retirement in 2018
Sen. Tim Bivins (R) – retirement in 2018
Rep. Mike Fortner (R) – retirement in 2018
Rep. Bob Pritchard (R) – retirement/resigned in 2018; replacement appointed
Rep. Chad Hays (R) – retirement/resigned in 2018; replacement appointed
Rep. Barbara Wheeler (R) – retirement in 2018
Rep. Patti Bellock (R) – retirement/resigned in 2018; replacement appointed
Rep. Bill Mitchell (R) – retirement in 2018
Sen.  Bill Haine (D) – retirement in 2018
Rep. Steve Andersson (R) – retirement in 2018
Rep. Sarah Jiminez (R) – retirement in 2018
Rep. Carol Sente (D) – retirement in 2018
House Majority Leader Barbara Flynn Currie – retirement in 2018
Rep. John Cavaletto (R) – retirement in 2018
Sen. Pam Althoff (R) – retirement/resigned in 2018; replacement appointed
Rep. Reggie Phillips (R) – retirement in 2018
Senate Majority Leader James Clayborne (D) – retirement in 2018
Rep. Al Riley (D) – retirement in 2018
Rep. David Harris (R) – retirement in 2018
Sen. Sam McCann (R) – retirement in 2018 (third party candidate for Governor)
Rep. Cynthia Soto (D) – retirement in 2018
Sen. McConnaughay (R) – retirement/resigned in 2018; replacement appointed
Rep. Nick Sauer (R) – resigned in 2018; replacement appointed
Rep. Silvana Tabares – resigned in 2018; replacement appointed
Rep. Scott Drury (D) – lost primary for Attorney General
Rep. Laura Fine (D) – running for state Senate (Sen. Biss district)
Sen. Dan Biss (D) – lost primary for Governor
Rep. Brian Stewart (R) – running for state Senate seat (Sen. Bivins district)
Rep. Julianna Stratton (D) – running for Lt. Governor (running mate for JB Pritzker)
Rep. Litesa Wallace (D) – lost primary for Lt. Governor (running mate for Dan Biss)
Rep. Jeanne Ives (R) – lost primary for Governor; will not seek re-election to House
Note: if Sen. Raoul wins his race for Attorney General, he will give up his Senate seat.
Key State Legislative Races
Consistent with approval/disapproval polling numbers for President Trump in different regions of Illinois, Republicans hope to pick up legislative seats downstate (where Democrat incumbents are playing defense in relative Trump-favoring areas), while Democrats hope to pick up seats in the suburbs and collar counties (where Republican incumbents are playing defense in relative Trump-disfavoring areas).  Most observers predict a range of net outcomes from status quo to several-seat Democratic gains in each chamber.
National Offices
Neither of the U.S. Senators in Illinois are up for re-election this year; however, there are four competitive U.S. House races to watch:
Peter Roskam (R. IL-6) versus Democrat Sean Casten
Mike Bost (R. IL-12) versus Democrat Brendan Kelly
Rodney Davis (R. IL-13) versus Democrat Betsy Londrigan
Randy Hultgren (R. IL-14) versus Democrat Lauren Underwoo
While BOMA/Chicago focuses more attention on state and local governments rather than federal advocacy, our association supports the federal-related efforts of BOMA/International.  Among federal issues of current concern to the commercial office industry are ADA lawsuit reform, federal tax reform and capital gains taxation, infrastructure and preserving ENERGY STAR.
Upcoming Chicago Mayoral Race
The Office of Mayor of Chicago holds special political and governmental significance in Illinois, and the recent announcement by Rahm Emanuel that he will not seek reelection has helped produce a huge array of candidates and consume a great deal of media and public attention.  This non-partisan election takes place in February of 2019 (the first round, with an absolute majority needed to avoid a runoff between the top two finishers) and April of 2019 (the second round, if necessary).  Current announced candidates include:
Toni Preckwinkle, who is now running unopposed for reelection as Cook County Board President.
Bill Daley, former White House chief of staff and U.S. Commerce Secretary (under President Obama) and U.S. Commerce Secretary (under President Clinton; son and brother to former Chicago Mayors.
Gery Chico, former President of Chicago Board of Education.
Garry McCarthy, former Chicago Police Superintendent.
Lori Lightfoot, ex-Police Board President.
Paul Vallas, former Chicago Public Schools CEO.
Dorothy Brown, Clerk of the Circuit Court Clerk.
Willie Wilson, wealthy Chicago businessman and previous mayoral candidate.
Neal Sales-Griffin, tech entrepreneur.
Matthew Roney, pharmaceutical technician and DePaul student.
Troy LaRaviere, former CPS principal.
John Kozlar, lawyer and former City Council candidate.
Jeremiah Joyce Jr., lawyer.
Ja'Mal Green, community activist.
Amara Enyia, policy consultant.
With a late-November filing deadline, the ultimate field of candidates remains fluid.  Among those still expressing possible interest in running are:  Suzanna Mendoza, currently running for reelection as Illinois Comptroller, and Illinois State Rep. LaShawn Ford (D-Chicago).
Cook County Board President Race
While Cook County Board president Toni Preckwinkle is running unopposed for reelection this November, she has already formally announced her campaign for Mayor of Chicago.  She will certainly be a top-tier mayoral candidate, and perhaps the favorite.  Should she be elected mayor, Preckwinkle would vacate her county office, which would be filled (either until the 2020 or 2022 election) by a sitting member of the 17-member Cook County Board.
Of particular interest to BOMA/Chicago at the county level, Democrat Frederick Kaegi will be elected Cook County Assessor this November, having defeated incumbent Joseph Berrios in the March primary election.
Conclusion
Because the policy decisions made in Springfield greatly impact the commercial office industry, BOMA/Chicago members have an ongoing interest in Illinois election outcomes.  Hopefully this discussion provided some insight into the 2018 Illinois political landscape and the races to watch this election cycle.
__________________

M&F has represented BOMA/Chicago before Illinois state government for many years and of counsel at Barnes & Thornburg LLP.  Also contributing to this article are Curt Fiedler, Gary Hannig, Chuck Hartke and Hannah Smith, Morrill's colleagues at M&F.