Gold Circle Award Winner Profile: Krystal Kurinsky
Krystal Kurinsky, Senior Vice President/General Manager with MB Real Estate Services, Inc. at 181 West Madison, is the recipient of BOMA/Chicago's 2017 Property Management Professional of the Year.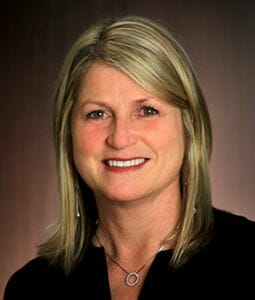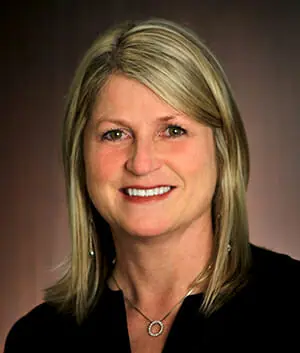 How did you get started in the commercial real estate industry?
By accident (luck).  I moved to Chicago after college and answered an ad placed by a headhunter.  They sent me on an interview with LaSalle Partners (now JLL) for a Tenant Service Coordinator position at O'Hare Plaza.  My headhunter had to beg them to see me since they were done with their interviews and were ready to make a decision.  My interview was with Ronald Reagan and George Bush.  Seriously, the leasing brokers at the building (Paul Petricca and Don Polishuk) put on President masks and came into the interview that way.  Being from Sterling (next to Dixon which is Ronald Reagan's home town) I acted like Ronald was an old friend of mine.  I got the job in one interview.
You recently opened a 14K square foot Wellness Center for your tenants. Were there any lessons learned you can share about the buildout itself? What were some marketing strategies you used to engage your tenants?
For the buildout – get everyone involved from the start.  Hold weekly meeting with the trades, the fitness center operator, audio/visual, IT etc.  Talk through what each group is going to need and then who is providing it from the beginning.  It is like building a house, it will take longer and cost more than you planned.
As for marketing, these steps were effective in achieving Tenant engagement:
Host an open house followed up by more open houses
Schedule one-on-one meetings with each Tenant and the Fitness Center operator.
Allow Tenants to try it for free
Set up an informational booth in the lobby during lunch hour passing out promotional flyers and free trial offers
Have tenant seminars (unrelated to fitness) in the Fitness Center
Offer non-member classes occasionally to give non-members a taste
Meet continuously with your Fitness Operator to make sure you are servicing the Tenants' needs.
Your building is enrolled in ComEd's Smart Ideas Retro-Commissioning Program. What are some of the benefits your building has experienced with this program?

Our mechanical/engineering/plumbing engineer, Environmental Systems Design, identified, measured, and verified 417,125 kilowatts of annual electricity savings through implementation of four low-cost retro-commissioning measures that included:
Supply static pressure reset
Lower night setback temperature
Enthalpy economizer control
Condenser Water supply reset
The combined implementation cost of all four measures was $22,659, which included our BAS contractor and in-house labor costs. Since ESD's retro-commissioning study fee was paid for by ComEd, the simple payback of this project was just under one year and we benefit from the energy reduction to a tune of $37,866 annually.
What piece of advice would you share with our emerging leaders who want to manage their own building?

Learn everything you can:
Sit in on every meeting
Learn every procedure
Listen in on lease negotiations
Volunteer for committees
Try something new (get out of your comfort zone)
Do a portfolio service contract bid
Walk your building every day
Understand accounting
Listen and then ask a lot of questions
What is some of the best advice you have received?
Prepare, Listen, Ask Questions.