A Key Discussion: Appearance and Reality with Building Security Keys


If you're a property management professional, you surely spend most of your time managing operating funds, allocating staff and vendor resources and responding to a wide range of tenant service requests. But one other key responsibility is to maintain the safety and well-being of your tenants.
How does security factor into a property manager's work day?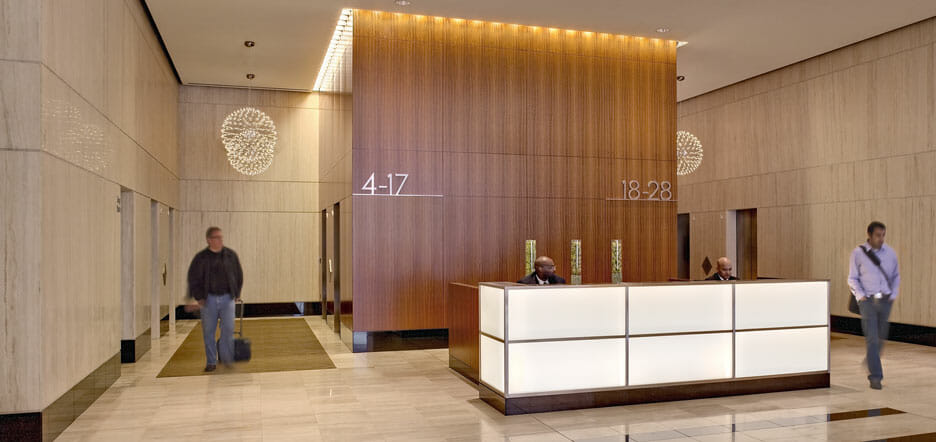 Most commercial building lobbys have security desks. But does that make them safe?
Most downtown Chicago office properties station a security guard or concierge at the lobby desk, and many today have an access system in the lobby. The rest of the building operates on keys or cards.
At first glance, the security desk at the building's entrance makes the property appear safe. However, does that feeling translate to safe building operations?
Two questions surface:  How can you know that the property you manage is actually as safe as it appears? And given security systems in place, is risk is actually being mitigated?
The distribution of keys used to manage the property may help answer these security questions. As property mangers continue to assess their security threats, consider the following questions:
Is your system set up under one master key?
Who has access to the master key?
How and where is the master key stored?
Have any previous employees kept their keys?
Have any current employees lost their keys? If so, where?
When it comes down to managing keys, it's easy to be cursory. During the day, we all use them constantly: in our homes, to drive our cars and at work.  As ubiquitous as keys may seem, those small pieces of metal are a very effective way to protect yourself and commercial properties – but only if used correctly.

As a guideline for managing the distribution of keys at commercial office properties, I'd recommend knowing exactly who is cutting keys and making sure they maintain effective key records – if it's done in-house. If the technician will not share this information with you, or if you don't think they have a strong grasp on best practice policies and procedures, seek advice from a security professional.
At the end of the day, ignorance is bliss only if a security issue doesn't arise.  What are your practices and policies regarding the issuance and distribution of building keys?  Let's start a dialogue.