NATO Summit: Five Takeaways for BOMA/Chicago


But what is often overlooked in media coverage or casual conversations about the NATO Summit is all the work and expense that the private sector contributed: The months of planning by our property managers. The overtime hours by our staffs. The judiciously worded communications for our buildings and tenants. And the expertise and capabilities of our security staffs and contractors.
I'd like to think that BOMA/Chicago did our part, too, in helping members prepare.
When it was announced some 12 months ago that Chicago was selected to host the 2012 NATO Summit, we took prompt action to help you prepare for the challenges we knew the event would pose.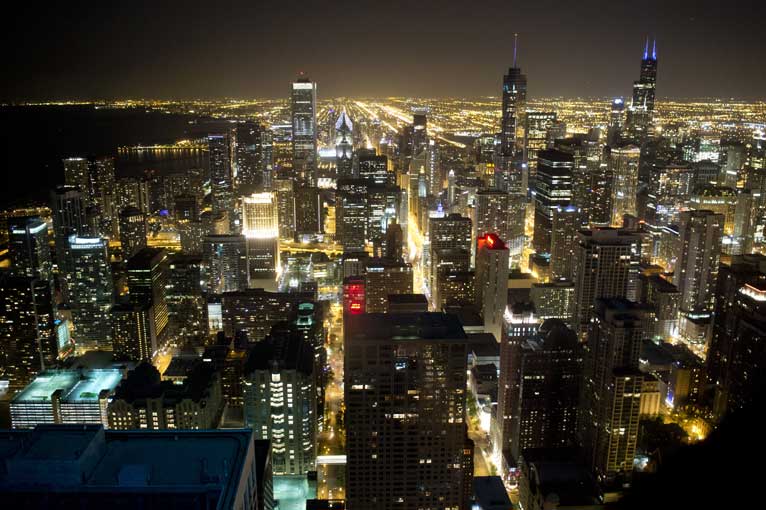 The Chicago Central Business District on the evening before the NATO Summit.
In the weeks prior to the Summit, we held three open Security Committee meetings that featured experts on security preparedness, legal issues, crisis communications and other issues.  We kept our dedicated web page updated and sent e-newsletters with relevant information whenever we learned something new. We urged you to subscribe to our Send Word Now emergency notification system.  We provided leadership to the business community in the establishment of the Business Communications Center, which we used to help you prepare and keep you abreast of all important occurrences.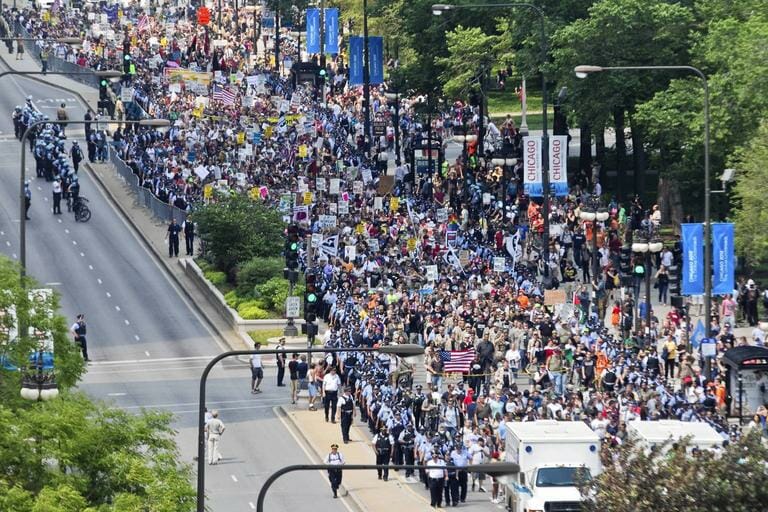 Preparedness works.  We spent many, many hours preparing plans and communications strategies well before the Summit. When it was time to implement the plans, we were ready. The vast majority of demonstrations were peaceful.
Promote inter-agency cooperation.  BOMA/Chicago worked with other public and private sector organizations to share ideas and resources.  Collectively, we presented a stronger, more united effort than any of us could have done alone.
Engage technology. We incorporated resources such as Send Word Now to frequently and effectively to communicate key messages before and during the Summit.  This was especially important at those times when events were developing rapidly and needed prompt attention and action.
Stay true to our mission. From the onset, we told you that our three primary goals were to help you protect the safety of the people who work and visit in your buildings, to safeguard your properties from damage and to preserve business continuity.  We did not stray from that mission.
Count on your team. All of our staff and many volunteer leaders participated in these efforts.  Many of our volunteers had buildings of their own to worry about. Yet, they took the time to help their colleagues by guiding and supporting BOMA/Chicago's efforts on behalf of the whole community. We can't thank you enough for that.
In coming days we will release some results from our recent survey that should provide more specific details on your preparedness efforts for the NATO Summit.
We're not sure when Chicago will host another event like the NATO Summit, but we're confident that the office building industry will be well-prepared.  If you have thoughts on how the NATO Summit impacted Chicago, we'd love to hear them.