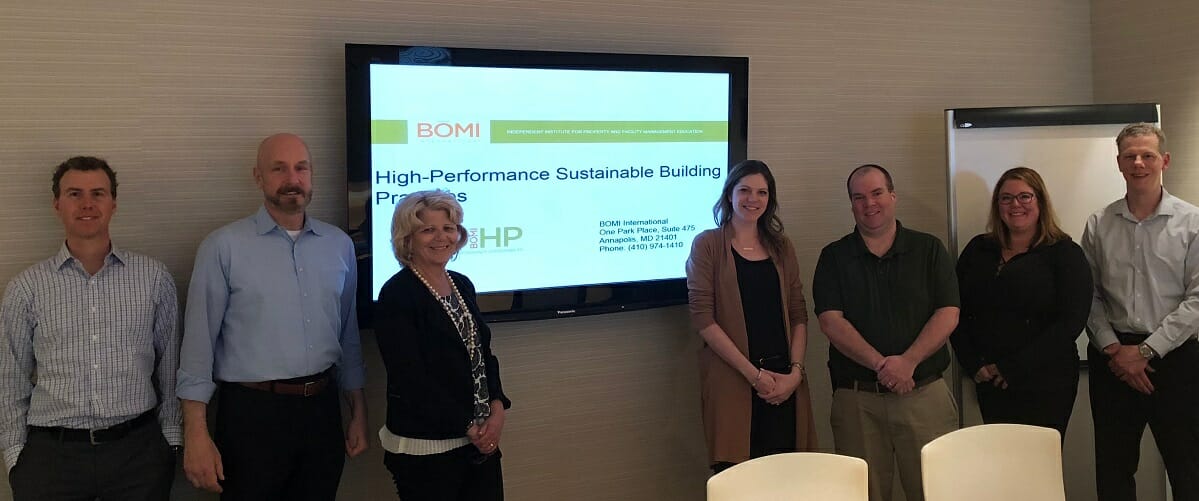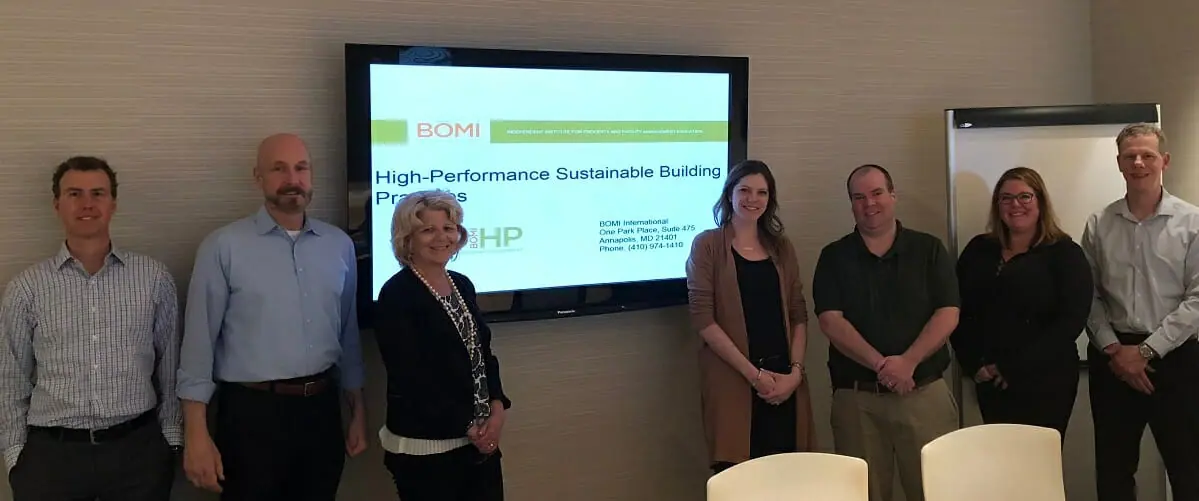 High-Performance Sustainable Buildings (BOMI-HP) Designation
Global climate change, tenant safety, a worldwide pandemic, investor ROI expectations and building code requirements have created a new definition of a "high performance" building. To help CRE professionals navigate new challenges and implement cutting-edge sustainable programs, BOMI International developed the High-Performance (BOMI-HP) designation program.
This program is designed to further enhance the competencies of CRE professionals who are responsible for implementing sustainability and energy conservation initiatives. Those who earn the BOMI-HP designation will gain an in-depth understanding of how to define, initiate, pay for, complete and obtain a return on investment for sustainable initiatives within all segments of a building or portfolio. In this three-part designation series, you will learn how to:
Create and implement sustainable programs
Optimize current and future high-performance building operations
Maximize cost-savings and environmental stewardship
Become a leader of tomorrow
You do not need to have your RPA and/or FMA in order to earn the BOMI-HP designation. The BOMI-HP designation stands alone and is separate from the RPA/FMA.
Three Required High-Performance Courses
To earn the BOMI-HP designation, you must successfully complete each of the three courses that make up the program. These three classes can be taken in any order. Each class is outlined below.
HP Practices: Learn how to optimize and apply sustainable best practices to drive operational efficiencies
This course identifies the critical no- and low-cost sustainable initiatives that every building professional can start implementing now. Throughout this course, you will learn how to effectively optimize and apply sustainable best practices-that cover every aspect of the built environment-to drive operational efficiencies for a high-performance building.
HP Investments: Learn how to envision, plan and manage large-scale sustainable projects
This course will deliver the strategies needed to envision, plan and manage large-scale sustainable projects that maximize ROI. Students will learn how to overcome efficiency challenges through the use of cutting-edge approaches that have a positive effect on an organization's financial, social and environmental bottom line.
HP Principles: Learn how to communicate the value of pursuing sustainable initiatives
This course provides a comprehensive overview of high-performance sustainable buildings and exposes learners to the critical components of sustainability where building systems and the ecosystem intersect. Students will gain insight into understanding and tackling building performance issues that impact local environmental issues and global climate change along with integrating high-performance building standards and guidelines. Other topics include identifying and overcoming the hurdles to achieving true high-performance and attaining top-to-bottom organizational buy-in for sustainable building initiatives.
Why should I take BOMI-HP classes?
Now more than ever, commercial real estate professionals are facing unprecedented challenges. During COVID, the industry saw record low occupancy rates. Tenants are now coming back to the workplace. For tenants who are hesitant to come back, building teams are trying to communicate how their buildings are safe and ready for the post-COVID world.
Commercial buildings are also on the front lines of climate change. Flooding, record high heat and other climate hazards directly impact your buildings, owners and tenants. As a CRE professional, you can prepare yourself now for the long-term disruption from climate change. Furthermore, by embracing green and sustainable measures, you can increase profitability while decreasing the energy consumption, water and CO2 output at your building.
And this is why the High Performance (BOMI-HP) designation has never been more relevant to CRE professionals. The BOMI-HP program will teach you how implementing sustainable initiatives always delivers a positive ROI. The classes will also discuss how you can use current technologies to save energy and reduce operating costs while increasing tenant health and safety.
The HP program will set you apart from your peers in that it will give you the tools to create a sustainable program for your building that is a step above simply maintaining current maintenance procedures. The course content will teach you how to lead and be flexible during tough times. Our expert instructors will train you to become a leader that can present well-researched and forward-thinking ideas to your teams, owners and investors. Don't hesitate...start your HP designation today!
How many classes are in the BOMI-HP program?
There are three required classes students must take to earn the BOMI-HP designation. Those classes are HP Practices, HP Principles and HP Investments. The information for each course is outlined above. If you do not have your RPA or FMA, you can earn the stand-alone HP designation by taking these three courses.
Are the HP classes approved for GBCI CE hours?
All three BOMI-HP classes are approved for 30 General CEUs toward your GBCI Credential Maintenance for a LEED credential.
For questions about the BOMI-HP program, please contact Jaclynne Madden, Director of Education, at jmadden@bomachicago.org or (312) 870-9608.