Congrats to our 2021 Ollie Scholar: Jose Bahena with JLL
March 26, 2021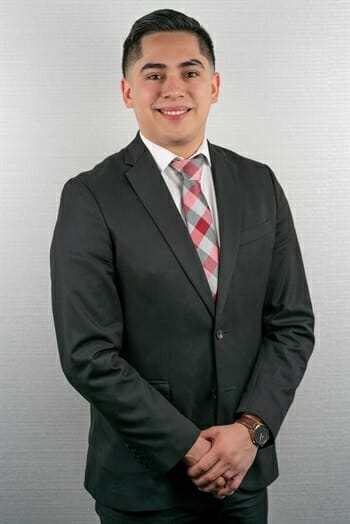 Congrats to Jose Bahena, JLL, who was named the BOMA/Chicago Foundation's 2021 Ollie Scholarship recipient! Jose is currently enrolled in his second RPA class, Design Ops II. Jose's scholarship will cover all eight required RPA classes (worth $10,000)!
Jose is the Assistant General Manager for JLL at 1 North Franklin. He has been in the CRE industry for over five years and he is currently responsible for managing tenant relationships along with capital and tenant improvement projects, preparing monthly and quarterly financial reports, overseeing building operations and more. Prior to joining JLL, Jose held an Operations Manager position at MB Real Estate.
Jose is an active volunteer at the Greater Chicago Food Depository and New Life Centers. New Life Centers is a non-profit organization that focuses on violence reduction and gang intervention on the westside of Chicago by addressing the community's needs. New Life Centers currently partners with the Greater Chicago Food Depository to provide meals to families most struggling as a result of the pandemic. Jose volunteers at their community events, food distribution and annual 5k fundraiser events.
Here are some inspiring words from Jose: "Diversity is not only about equality but about equity among groups of people. It's about celebrating the differences among one another and valuing the input of those around us. The differences in lifestyles, values, and experiences among the people I have interacted with have undoubtedly shaped who I am today. It is an honor to be the 2021 Ollie Scholar and I look forward to earning my RPA and working with our amazing members to further diversify the CRE industry."