Gold Circle Award Profile: Kurt Anderson, 2021 Building Engineer of the Year
Kurt Anderson, Chief Building Engineer with Zeller at 401 North Michigan Avenue, was named 2021 Building Engineer of the Year.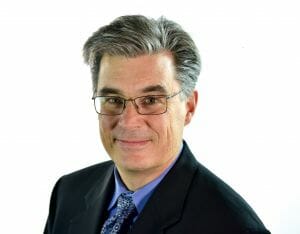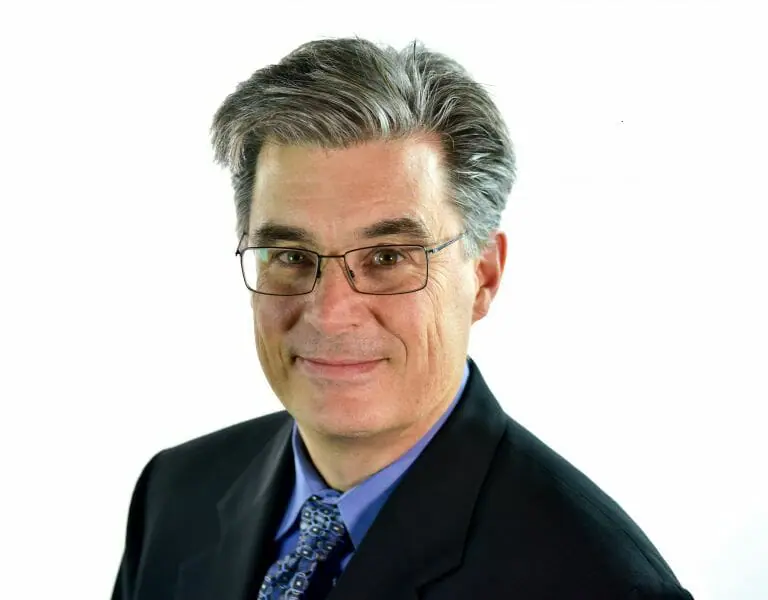 Tell us about your involvement in the commercial real estate industry and Local 399. How did you start out? How long have been in the industry? How long have you been at 401 North Michigan?
My Father was the Chief Engineer at 680 Lake Shore Drive for many years - Most of my summers during high school were spent either cutting sprinkler pipe or punching boiler tubes there. I started with Local 399 a week before my 18th birthday at the Old Mandel Lear Building at 425 N. Michigan. The building is gone now, but it was just East of 401. It was managed by the same company that managed 401 N. Michigan and when an opportunity became available at 401 for a Midnight Engineer, I jumped at the chance. I'm grateful to both Chiefs (401 and 425) for taking a chance on a kid with very little experience. Shorter answer is 38 years!
You have participated in/instructed several classes. Tell us about these classes and your involvement, and the benefits of being an instructor.
Many years ago, when I was still working midnights, a building manager was giving a building tour to other managers and I was asked to give a quick tour of 401's mechanical space. Less than a minute into the tour the Building manager said "Kurt Please explain the Refrigeration Cycle to everyone... and specifically how it relates to these machines" It was a very specific question but luckily I had just enough training to actually explain it. From that point on, I realized you really don't know something until you can explain it to someone else.
Jim Coates and I briefly worked for the same company before he transitioned into becoming Local 399's Training Director and Fund Administrator. Being aware of the size and complexity of 401's Steam plant, Jim asked could he bring his Boiler Operators' class down for a field trip. Jim is an amazing engineer, teacher, administrator and as it would turn out, friend. While I probably shouldn't be in the same paragraph as Jim when it comes to teaching ability, I am always happy to help him and other future Engineers out any way I can.
BOMA/Chicago and Local 399 have also both asked me to participate in several sustainability classes which would ultimately end in a tour of the physical plant to see some of the real-world applications we've achieved here over the years.
401 North Michigan recently obtained LEED Platinum certification and BOMA 360 designation. What was the motivation to achieve these designations and why should chief engineers in the industry aim to do the same? Any advice to others who may be working on similar designation/certifications?
In my opinion- designation programs including LEED, BOMA 360, Well Health & Safety, and Fitwell all highlight what we already do as Engineers. The more designations you apply for, the closer you'll stay to industry trends because energy management, indoor air quality, and sustainability all go hand in hand. There's quite a bit of overlap and since we already do them, why not brag about it? Most importantly though - it's the right thing to do for the environment, and lots of people are willing to help when your intentions are good.
Over the past 5-year period, you and your team mitigated over $555,000 in energy costs and reduced energy usage by 5 to 15% each year. Tell us more about this – how did you implement this savings, how do you track it, and how did it impact your tenants? Any lessons learned?
Zeller has always had an Annual "Energy Challenge" in which all of our portfolio's buildings gather normalized utility info to compete to see which building could reduce their energy spend the most. This was key in engaging my crew in helping with ideas. We absolutely could not have won as many times as we did were it not for the teamwork shown by my crew. Management/Leasing/Security/Housekeeping worked with us and were instrumental in helping enforce and provide back up to some of our more creative ideas.
It is important to note we never sacrificed tenant safety or comfort.  The competition was the initial motivation to keep reducing our costs, but as time went on, Zeller Engineers in Chicago and all of our other markets would exchange ideas and best practices.  In my opinion the more impressive numbers in terms of money saved and carbon footprint reduction really lies in what ALL of the Zeller buildings were able to do cumulatively.
When you're working on sustainability or other projects, how do you work with tenants to share goals and accomplishments? What steps can building engineers take to truly collaborate with tenants?
I've always told my team that at the end of the day our finished product is a safe, comfortable, clean, well lit work environment for our tenants. I'd like to think most everyone on my team buys into this as well. My tenants are well aware of my team's commitment to that, and we always let them know a few days before we're going to be in their space to clean/calibrate/adjust controls via a memo sent from the office.
Management is also great at having Town Hall Meetings every couple months and that goes a long way in keeping tenants informed on all things going on that they might not otherwise know about.
You have already had such a major impact on energy efficiency in your building. What are some future projects you're considering and what will be the impact?
We recently installed Wireless Pneumatic Thermostats. Aside from rebates and the obvious energy savings, it gives us the ability to monitor building temperatures in real time as well as build historical trends. We are also looking into installing trackers on all of our utility meters that can provide real time data. Having the ability to monitor these two things in real time opens up many possibilities-because we can immediately evaluate potential savings.
401 North Michigan is a TOBY International Award winner. Tell us about your engagement and role in the TOBY process? What advice would you give to other engineers involved in a TOBY application now or in the future?
I think everyone (and there were many) involved in bringing 401 an International TOBY would agree, it was 100 percent teamwork. Having all departments working towards a common goal is an amazing thing. When all departments are engaged and working together It's like having extra staff.
I would also recommend practice tours, do as many as you can afford to do – they can be hours long and multiple practice runs quickly add up. That said, the benefit of all departments not only working together, but also understanding each one's individual roles goes a long way even after the tours are over. I also split the mechanical space tours up so several different Engineering crew members lead their section of the tour. It was a great way to showcase my team's working knowledge of our plant, as well as show how much emphasis we put into teamwork.
How has COVID impacted your building and COVID? What are some of the measures and safety protocols you and your staff have taken to mitigate COVID in the building?
Similar to LEED, BOMA 360, Fitwell, etc., many of the things we already do were highlighted and we were able to showcase some of our indoor air quality protocols and maintenance best practices. We started doing nightly "Air Purges" to turn the building air over multiple times when there were no occupants, along with increased cleaning of high traffic areas/touch points, NanoSeptic/anti-bacterial covers on handles and elevator buttons, mask mandates, and temperature checks.
What are some of your interests and hobbies outside of work?
Motorcycle Touring, camping, fishing, reading, guitars, and most importantly - anything that would involve my wife and kids all in the same room.
What is your "pet peeve"?
People who don't trust the governmental bodies we've had in place for decades to protect public health because they suddenly somehow know better.
What was the best (or worst) advice you were ever given?
My Dad gave me a couple of gems –
One was "If you always tell the truth you don't need to remember anything." I originally gave him credit for it – but I think it was Mark Twain who actually came up with that.
In the mid 1980's, he sent me an article on Building Automation with a handwritten note that said: "Remember, there is no better energy saving system than a Good Engineer on shift." He highlighted and underlined the word Good. I still have that note.