Gold Circle Award Profile: Craig Sieben, 2019 Affiliate Member of the Year
Craig Sieben, Director of Energy at AECOM, was the recipient of BOMA/Chicago's 2019 Affiliate Member of the Year Award.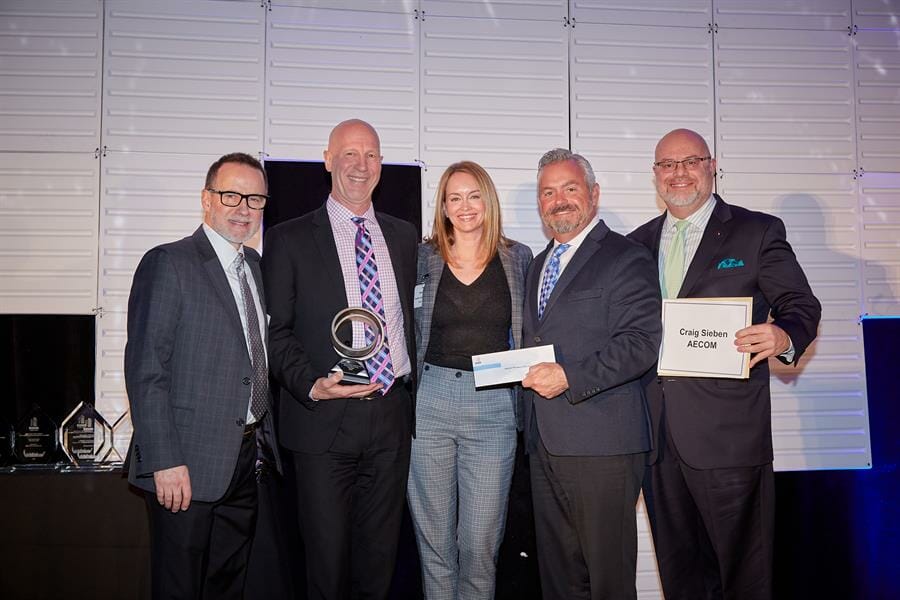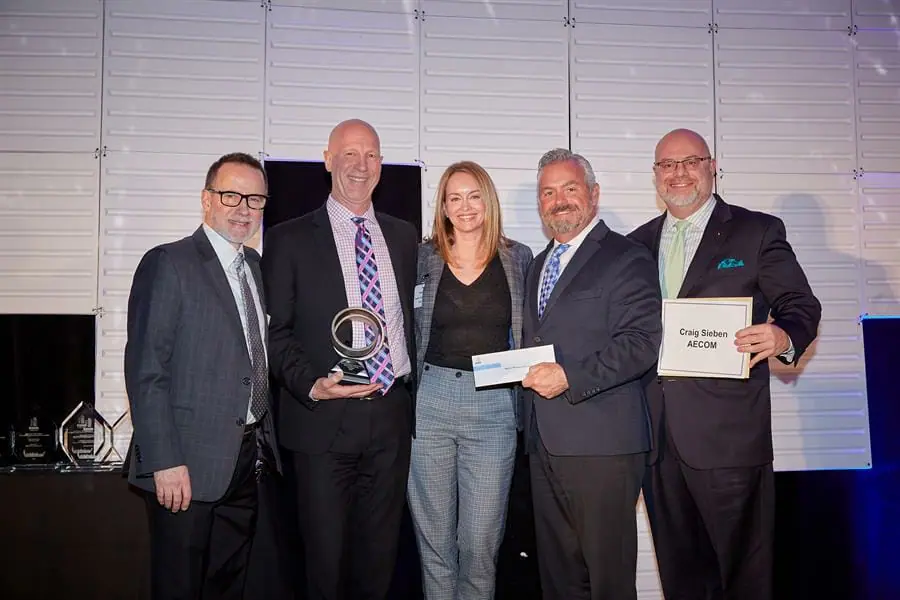 What was your first paying job?
I was a paper boy when I was 10 years old. I delivered the Chicago Daily News afternoon edition to about 35 houses and apartments in Evanston. A stack of papers was on my door-step after school. I rolled them up, put them in my burlap bag, and slung it over the handlebars of my Schwinn banana-seated chopper-style yellow bike. I earned about $3.50 a week. With candy going for only a penny and soda for ten cents, it was a nice bump to my 25-cent allowance.
What services does your company provide and what benefits do they provide to the commercial real estate industry?
AECOM is one of the world's largest engineering and infrastructure companies.  Sieben Energy Associates merged our practice into AECOM in December 2018.  For BOMA-member buildings, we've been delivering energy efficiency services that have been funded by ComEd, including retro-commissioning and data-driven monitoring-based retro-commissioning, as well as energy engineering support to drive down operating costs, improve HVAC performance, sustainability metrics and occupant comfort.  We've not only saved BOMA Chicago member buildings tens of millions of dollars, but also strengthened building valuations and put Chicago on the map as a national leader in energy efficient buildings. .
What are some trends in your industry that interests/impacts commercial real estate the most?
Two immediate trends come to mind.  First, the electric and gas utilities are investing customers' own money (paid through their rates) in acquiring ever-increasing levels of energy efficiency, and by law in Illinois, these funding streams are generous and available through 2030. Investing in new equipment, systems and operations yields lower costs and higher valuations. Second, climate change is certainly real and the building industry is under ever-increasing pressure from lawmakers to "decarbonize" and invest in lowering building-wide energy usage. The good news is that many smart managers and engineers are proactively engaging to mitigate prospective risk and leveraging funding sources.
You're a member of the Energy and Sustainability Committee. Can you share more about your participation in this committee and your involvement in related initiatives?
I've been a proud member for over 20 years.  We helped shape city and state legislation that provides energy efficiency incentives and electric utility restructuring.  Each of these initiatives has led to lower rates and costs, and helped recruit BOMA members to the Mayor's Retrofit Chicago Challenge.  In fact, we've engaged over 100 buildings, comprising over 50M ft2, to reduce energy usage by an astonishing 20 percent in five years.  These goals have been largely achieved by most, and exceeded by many.
What special interests and/or hobbies do you have?
I love music; playing the harmonica and singing are my passions. I also enjoy tennis and take advantage of Chicago's mild springs and summers to get out on the court as often as I can. History and civic engagement are also big passions of mine; it's important to me to make a difference in the communities that I live and work in. I've been blessed with many great teachers and mentors, and Chicago has been a particularly wonderful place to call home given the incredible musicians, athletes, civic and civilian leaders I've had the fortune and pleasure to engage with.
You have an expansive network including elected officials and Chicago civic leaders. Any advice you could share with other members about how to get more involved in politics and civic affairs and how those connections have added value to your personal life and career?
I was selected as a Fellow in the Leadership Greater Chicago program in 1999 (lgcchicago.org) and that was a singularly impactful experience, broadening my insights about and engagement in the Chicago civic network – including political. I've taken leadership roles as a board member, board chair, and special initiatives (including community representative on the redevelopment of CHA's Lathrop Homes and Barack Obama's presidential campaign). Each of these experiences has connected me with other leaders. I truly believe that one can grow by contributing to others and with that said, it's important to always seek new ways to add value to your clients. Over my career, I've developed a wonderful network of diverse, fascinating friends and colleagues - and for that, I am grateful.