What's the Buzz at Beacon Capital Partners?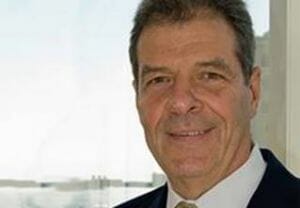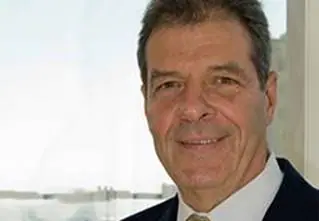 In the second story in our series on sustainable rooftops and initiatives, we talk to Al Scaramelli, Managing Director at Beacon Capital Partners about honey bees. As the director of sustainability programs, Mr. Scaramelli oversees Beacon's energy and sustainability projects including bee hives built on Beacon-owned buildings' rooftops across the country, including three in Chicago – 300 South Wacker, 515 North State Street and One North Dearborn.
How did the idea to have bee hives on the rooftops of your buildings originate?
Al Scaramelli: Beacon's President was in Europe on business and an office building he was visiting had bee hives on its rooftop. He brought the idea home with him. We discussed it internally and it immediately made sense to develop a program at all our properties.
How did you work with your team initially to bring the concept into fruition?
Al Scaramelli: We initially needed to get better educated on bee keeping in general, and specifically maintaining hives at office buildings in central business districts of major cities. I visited several hotels which already had hives, and did my due diligence on the process. We started with a trial hive at one of our high-rise office buildings in Boston and eventually rolled out the program to all of Beacon's buildings on a nationwide basis.
What's involved in maintaining the bee hives?
Al Scaramelli: Beacon has partnered with Boston-based Best Bees Company to coordinate our program on a nationwide basis. The company either has direct employees manage our hives, or they sub-contract with local bee keepers. The hives are inspected and maintained monthly.
Why is this initiative so important to the Beacon Capital?
Al Scaramelli: Beacon has always been an industry-leader in sustainability. In additional to maintaining our hives, Best Bees is a leading researcher of honey bees. Honey bees are important to our environment and they are suffering great losses from disease. The ability to study hives in urban locations increases understanding of the changing dynamics of honey bees and the health of honey bee hives. It's the right thing to do.
How do you engage your tenants with the bees?
Al Scaramelli: Our tenants are very engaged in our bee program. We have sponsored Earth Day events around the hives, as well as Name the Queen Bee contests at each building. We also offer tours with bee keepers to those who want to see the hives up close and learn more. Finally, the honey from our harvests is shared with the tenants in each building. Beacon's bees are good-natured and produce extra-sweet honey.
What impact do all your hives have on the environment?
Al Scaramelli: This is difficult to measure – we know we are helping to educate our tenants about bees. Honey bees are dying at an alarming rate, resulting in the potential for significant repercussions to our ecosystem and food supplies. Beacon's support of research on honey bees is part of our long-term commitment to sustainability.
How many other buildings do you have with honey bees?
Al Scaramelli: In addition to our Chicago properties, Beacon has successfully rolled out its Beacon Bees program throughout its nationwide portfolio and plans to continue to do so in the future.
What other green features do your buildings feature?
Al Scaramelli: Beacon was recently awarded the U.S. EPA's prestigious ENERGY STAR 2016 Partner of the Year – Sustained Excellence award for the fifth year in a row. We have also LEED certified more than 35 million square feet of office properties in the U.S.  Among other initiatives, our buildings offer cutting-edge HVAC control software; clean fuel cell technology; purchased renewable energy for building use; green cleaning supplies; rooftop rain water collection; on-site electric car charges; recycling; and specialized indoor air filtration systems.
MORE STORIES FROM OUR SUSTAINABLE ROOFTOPS & INITIATIVES SERIES:
What's the Buzz at Beacon Capital Partners