The Creepy, Crawly Facts about Bed Bugs in Office Buildings


One would think that the potential for bed bugs in office buildings would be extremely low, given the lack of, well, beds. Unfortunately, that's not what pest professionals in the field are encountering.
In fact, a 2011 survey from the National Pest Management Association noted that the "most striking result in this year's survey is the spread of bed bugs from housing to less 'conventional' settings" and that the percentage of respondents reporting bed bug encounters in commercial office buildings increased from 17 percent to 38 percent in one year alone. Another alarming fact is that residential and commercial pest-control service provider Orkin ranked Chicago number one in the U.S. for bed bug service requests in 2012.
The combination of these two statistics alone demonstrates the need for CRE professionals to be more aware of the potential threat of bed bugs in the workplace.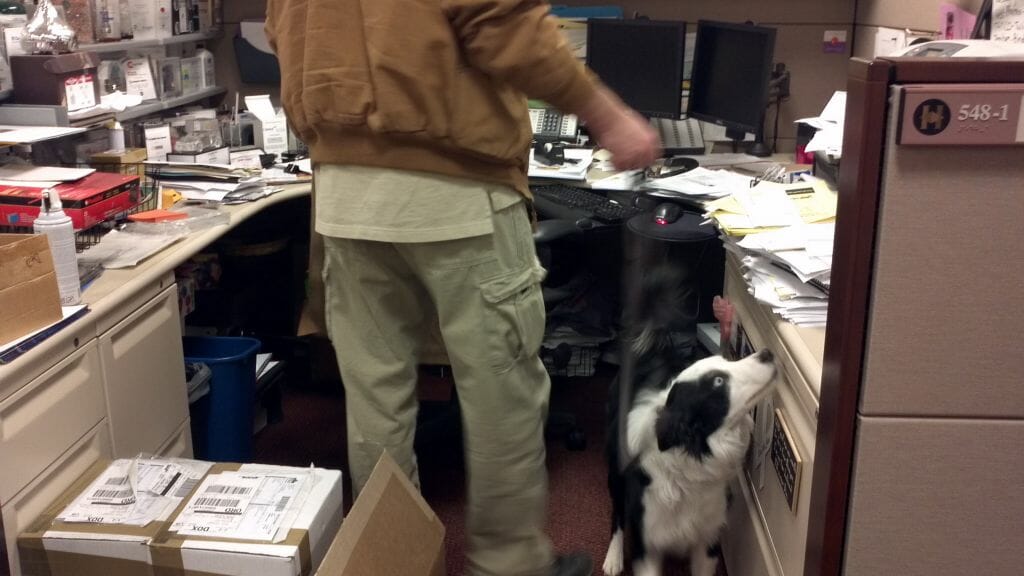 One of our Canine Detection & Inspection Services' dogs, Luke, during an office inspection
When you consider how efficiently bed bugs are able to hitchhike on purses, briefcases and boxes, combined with the sheer number of employees, clients and vendors that pass through a typical office building, the odds tell us that any occupied office building has a moderate to high bed bug potential. With the presence of a food source (people), a bed bug introduction has the potential to become a bed bug infestation.
Due to their small size, bed bugs can be difficult to detect, and bed bug introductions can be nearly impossible to prevent. However, the good news is that a proactive facilities management plan can help identify and control bed bug introductions before they turn into infestations.
The best ways to minimize the spread of infestations include:
Awareness and Education – Consider holding an employee education program on the topic, and discuss tips on how to identify signs of bed bugs at home, at work and while traveling, as well as ways to protect themselves from picking up a hitchhiking bed bug; and
Early Detection and Proactive Treatment – Develop a proactive solid relationship with qualified pest management professionals, who can conduct regularly scheduled inspections to help catch introductions at an early stage before they have an opportunity to develop into a widespread infestation. This will reduce liability exposure as well as reduce treatment costs.
The unfortunate reality is that the bed bug epidemic is not going away any time soon. But in an office setting, having a proactive management plan will help you stay on top of the bed bug threat, reduce your overall treatment cost and lower your risk of liability and threats to your reputation through early detection. In short, make sure you control bed bugs before they control you.