National Louis University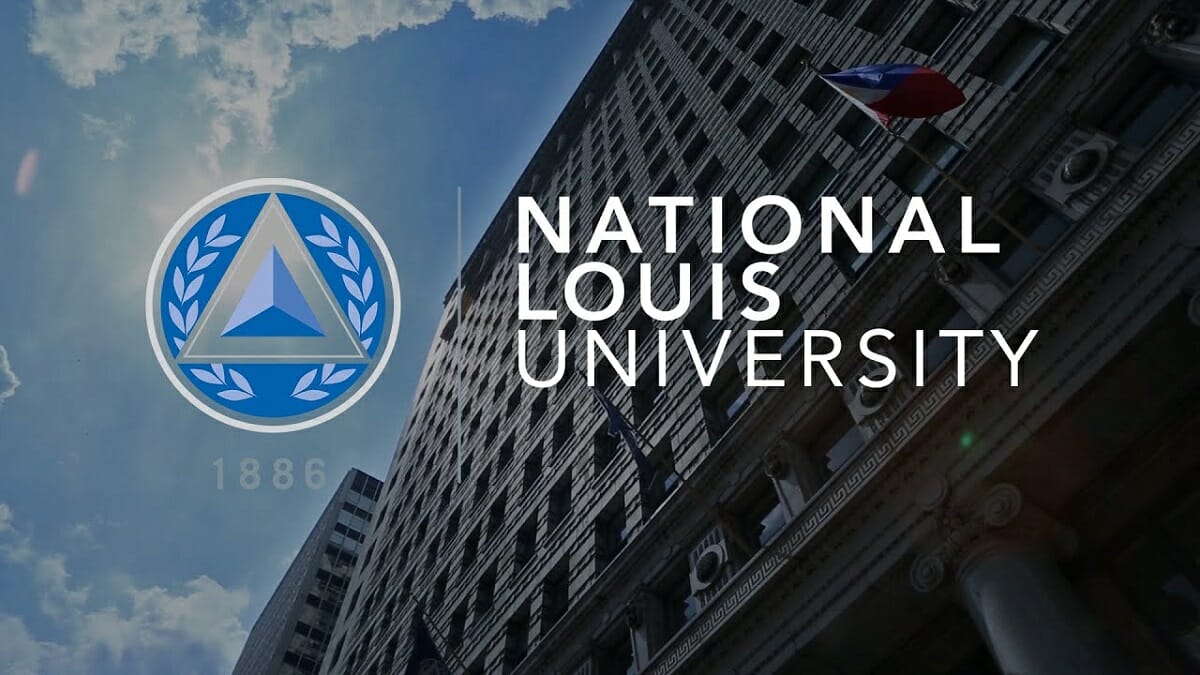 National Louis University (NLU) Partnership Overview
BOMA/Chicago has teamed up with National Louis University (NLU) to help you get ahead in your career. NLU will support your educational goals and work with you as you juggle professional and personal life. NLU business programs enable students to work effectively and think multi-culturally when tackling real-world challenges. NLU programs are designed to fit your busy schedule, with options for attending classes online or as a blend of online and face-to-face sessions.
Instruction is based on industry-oriented case studies and projects so students can immediately integrate best practices into their working life. At NLU, you will gain the expertise you need to catch the eye of an employer and succeed in today's global marketplace.
BOMA/Chicago has a long-standing partnership with National Louis University (NLU). BOMA/Chicago's partnership with NLU provides a 20% tuition discount to the following groups: (1) BOMA/Chicago members and their immediate families, which includes spouses and children only and (2) employees of Building Member tenant companies. Degree programs offered through NLU's partnership with BOMA/Chicago include undergraduate, graduate and doctoral programs. (The discounted tuition rate available through this partnership does not apply to students enrolling in the already reduced full-time, day-time freshmen undergraduate program.)
Degree programs offered through NLU's partnership with BOMA/Chicago include undergraduate, graduate and doctoral programs. Contact Jaclynne Madden, BOMA/Chicago Director of Education, for more information at jmadden@bomachicago.org or (312) 870-9608.
Master's & Doctorate Degree Programs
Flexible class schedules plus online options for most programs. No GRE or GMAT requirement for the MBA graduate programs.
Bachelor Degrees Offered Through NLU/BOMA Chicago Partnership
NLU has a generous transfer credit policy for undergraduate degrees and provides undergraduate academic credit for technical training, certifications, work and military experience.
Credit for Prior Learning (PLA) Offered Through NLU
National Louis University offers college credit for your personal and professional experience and knowledge. Find out the ways to accrue credit, what qualifies and more.
Career Development
NLU serves as a launching pad for the careers of BOMA/Chicago students and alumni. For resources, tools and events, view the NLU Career Development page.
Antoinette Manghram, Lincoln Property Company
BOMA/Chicago Building Member
Earned MBA from NLU
NLU's class structure made my goal of seeking an advanced degree reachable, while balancing a family and a full-time job. What I valued the most about the NLU program were the once a week evening classes in downtown Chicago, small class sizes and an amazing cohort.  My MBA from NLU has not only provided job security, it's also opened up new doors that may have otherwise been unavailable. Because of my MBA, I was also able to open my own wedding planning business.
Jim Coates, Local 399
Earned BSM from NLU
I was very satisfied with the Bachelor of Science in Management (BSM) program at National Louis University. The level of rigor was challenging and NLU does a great job of blending face-to-face classes, out of class assignments and peer-to-peer communication. The BSM program was a nice mix of interpersonal skill development, finance, business communication, team building and leadership.