Chicago Returns Week a Big Success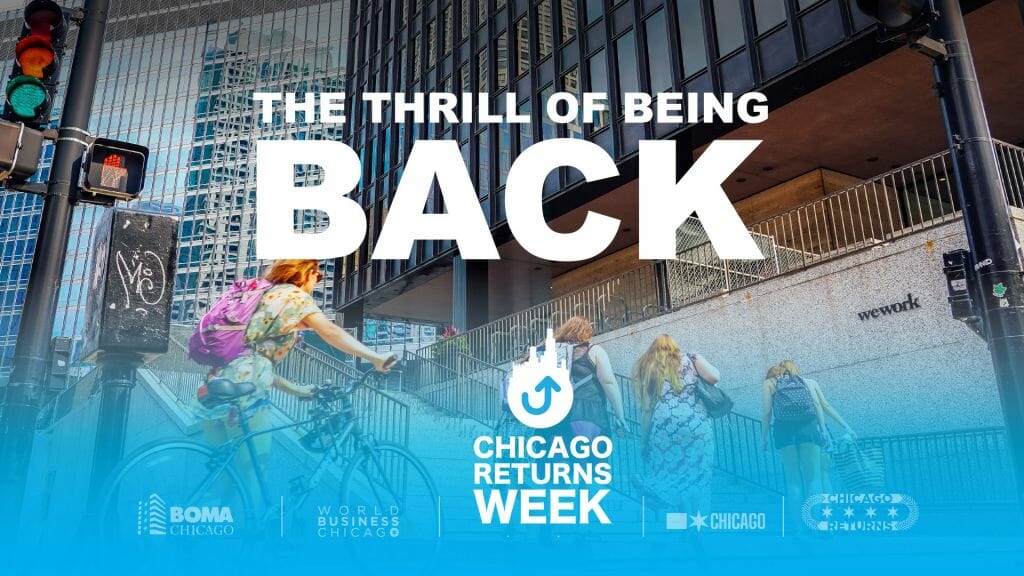 BOMA/Chicago, in partnership with Chicago Returns, World Business Chicago, and the City of Chicago, launched Chicago Returns Week the week of May 2-May 6. The initiative, a celebration of a return to downtown and to the office, was a huge success.
Chicago Returns Week incorporated a dozen outdoor public activations, numerous indoor tenant events, and a #chicagoreturns social media campaign with Chicago-centric prizes, in addition to parking, restaurant, and other promotional discounts - including 1,000 free parking spots. Additional organizations, including the Illinois Restaurant Association, Chicago Loop Alliance, Chicagoland Chamber of Commerce, Chicago Transit Authority, and many more, signed on as partners to help promote the initiative.
Our social media efforts saw a plethora of positive engagements and many participants reached out to thank us for the fun week we organized, thanks to the participation and support of our member buildings. Hundreds of individuals joined our social media campaign. In fact, we reached 50,300 accounts on Instagram alone throughout the week of Chicago Returns Week.
We also saw several media hits for Chicago Returns Week, including local and national news.
ABC 7 Chicago (morning) , May 2, 2022
ABC 7 Chicago (evening), May 2, 2022
Wall Street Journal, May 3, 2022
Thank you too all our Building and Affiliate Members for your support and participation during Chicago Returns Week!
For additional information or to share feedback about Chicago Returns Week, please contact Amy Masters, BOMA/Chicago Director of Marketing and Communications at amasters@bomachicago.org.