BOMA/Chicago Launches "Be Part of the Art" on Lasalle Street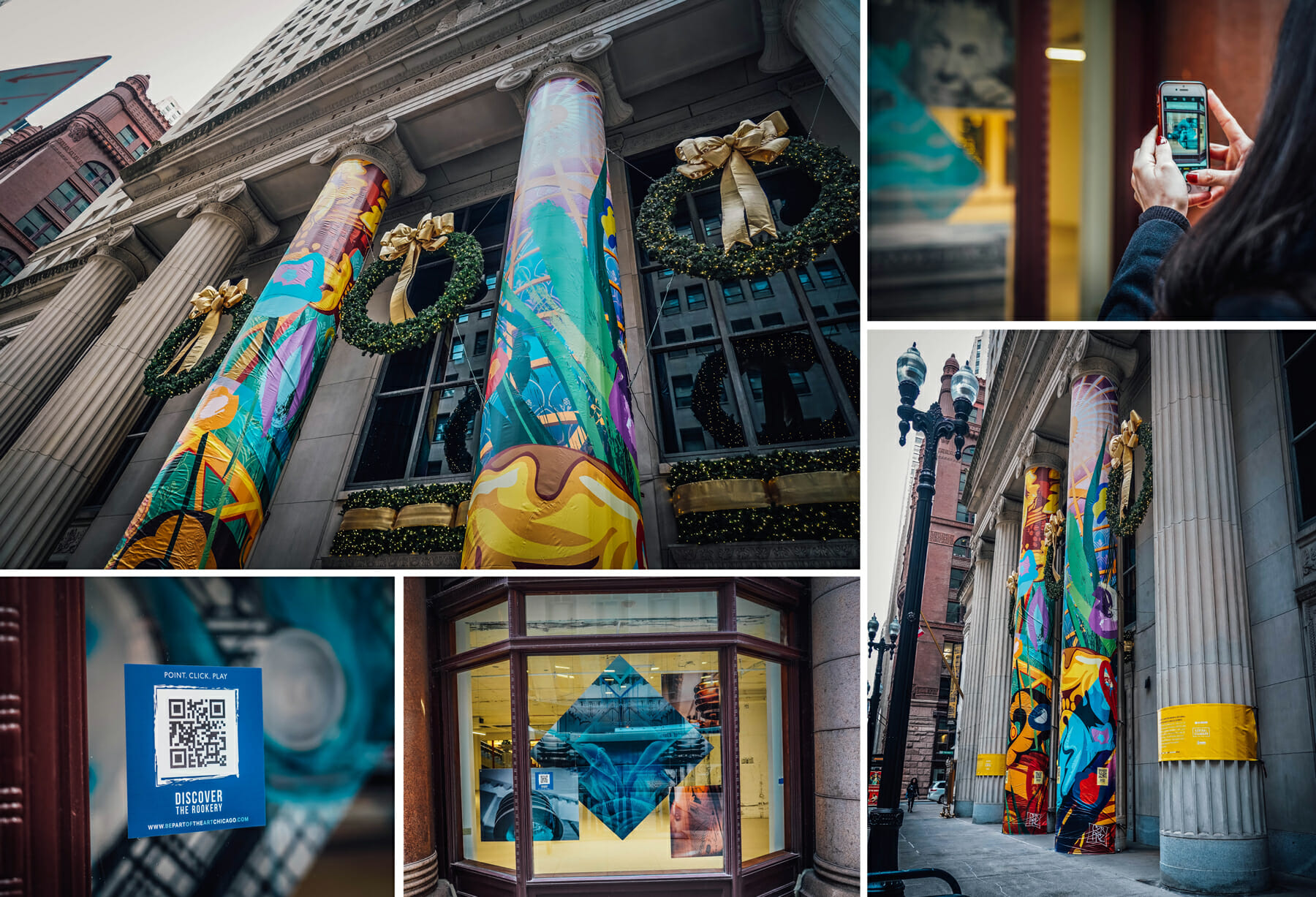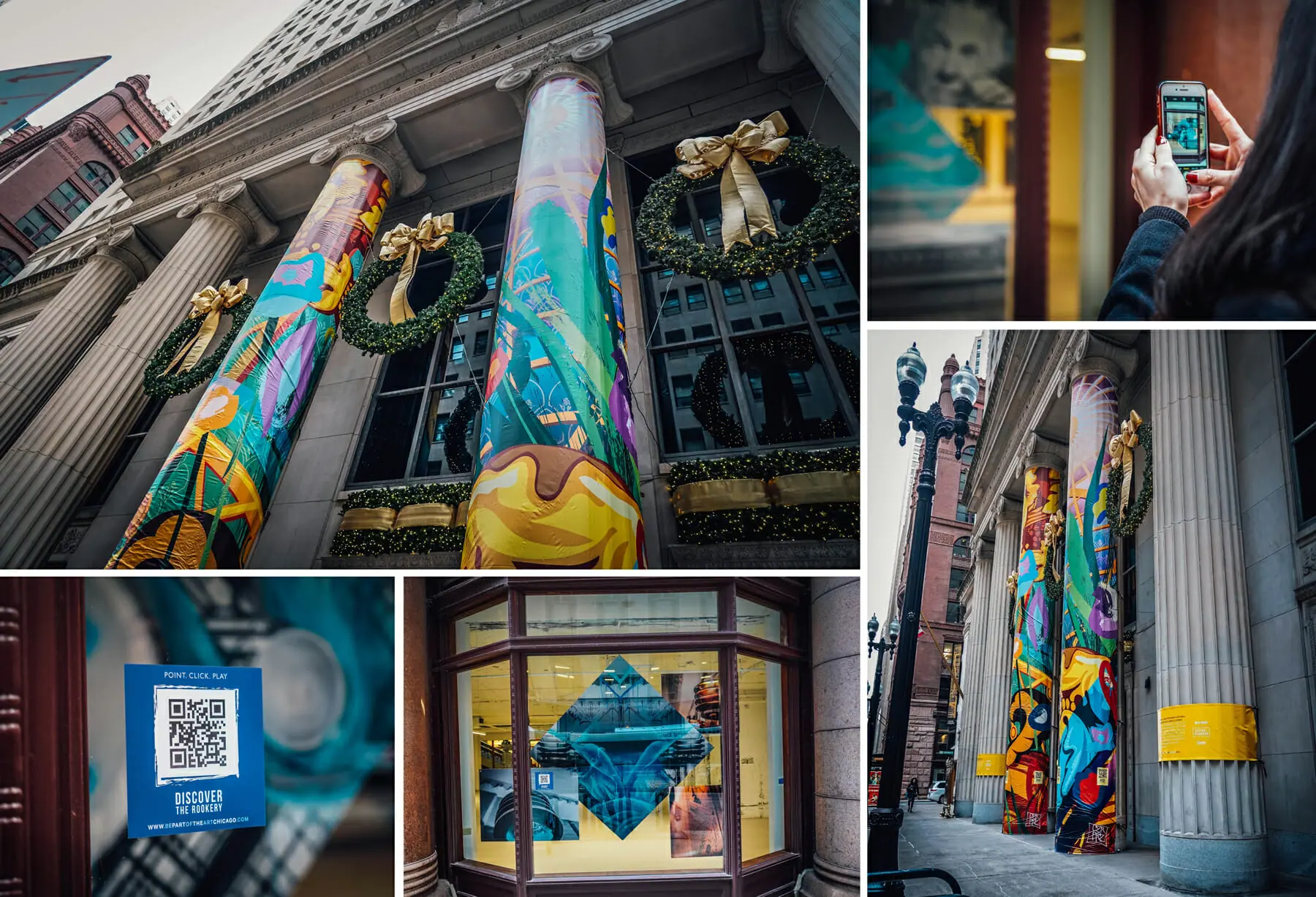 Building Members: Scroll to the end to download a Captivate Screen to promote to your tenants!
The Building Owners and Managers Association of Chicago (BOMA/Chicago), in partnership with Torque, announced the launch of a creative art infusion, "Be Part of the Art," on South Lasalle Street.
The art initiative, focused on supporting and revitalizing businesses along the Lasalle Street corridor, was funded through a Back to Business grant awarded to BOMA/Chicago by the Chicago Department of Business Affairs and Consumer Protection (BACP). BACP's $2.7 million grant program, the COVID-19 Small Business Support Program (SBSP), awarded funding to 41 nonprofit organizations to provide business owners and entrepreneurs with targeted assistance, expert training, and resources to help address common challenges brought on by the COVID-19 pandemic and drive economic recovery.
"The COVID-19 Small Business Support Program was designed to fund a diverse range of initiatives, each tailored to the needs of the local community" said City of Chicago Department of Business Affairs and Consumer Protection Commissioner Kenneth J. Meyer. "The BE PART OF THE ART creative art infusion will attract residents and visitors to the historic buildings along LaSalle Street in the Loop, and spur interest and conversation."
"The Lasalle Street art installations provide an opportunity to reenergize the Lasalle Street corridor and kickstart a new vibe and appeal that we plan to expand in 2022," said Farzin Parang, BOMA/Chicago Executive Director.
Lasalle Street features historic buildings with beautiful interior design that many Chicagoans have not seen. The installations highlight each building's unique interior elements in creative and whimsical ways. The art also features QR codes that visitors can download to view short videos highlighting interior elements and designs.
Art is installed in two locations on Lasalle Street:
The Rookery Building managed by the John Buck Company
231 S. Lasalle owned by Beacon Capital Partners and managed by JLL.
"Our recent transformation of 231 S. LaSalle includes art and design elements that create a modern office environment that honors the building's history," said Greg O'Neal, Managing Director, Beacon Capital Partners. "We are proud that 231 S. LaSalle was selected by BOMA/Chicago to 'Be Part of the Art.' This new public art installation encompasses the many statues and figures on the property with a vivid, contemporary interpretation bringing the exterior of the building and its history to life."
"There is so much beauty inside the Rookery, but too often passers-by are only aware of the building exterior," said Julia Hudspeth, The Rookery Building General Manager with The John Buck Company. "We are thrilled to be one of the first two buildings to launch this exciting new art installation on Lasalle Street. We anticipate attracting more visitors to support our local businesses while generating a greater sense of excitement within the Central Loop."
Numerous artists and companies contributed to the rich and vibrant art project. Torque, a real estate brand marketing agency, envisioned and managed the Be Part of the Art initiative, including the photography and video production. Ava-Gray, a creative agency and production house based in Pilsen, created the vibrant custom-designed murals. Cushing and Good Working Thoughts also contributed to the vision, design, and installation.
"Torque has long served the buildings on LaSalle Street, and we feel the urgency to give back by bringing art and office together," said Eric Masi, owner of Torque. "The bigger goal is to create a vibrant art walk that draws people, adds energy, and sparks engagement. We want to 'bring the inside out' by helping celebrate LaSalle's amazing architecture and history through contemporary art."
"The artwork I produced on Lasalle Street is a testament to the growing creative culture that is a known trait of our beautiful city," said Caesar Perez, Street Artist, Co-Founder and Creative Lead with Ava-Grey. "Chicago's buildings have a classic, mesmerizing appearance and dramatic architecture, making our city one of the most attractive locations on the planet. Each of my creations enhance these architectural design elements, while taking on a life of its own as it grows off the ornate medium."
The installations are free to the public to view from the street and sidewalk. For more information, go to bepartoftheartchicago.com or reach out to Amy Masters, BOMA/Chicago Director of Marketing and Communications, at amasters@bomachicago.org.
Promote This Project on Your Building Captivate Screens!
Building owners and managers are also encouraged to promote this art installation to your tenants. Simply right-click on the image below and select "Save Image As" to download a copy of the Captivate screen, sized 1920 x 1080, to your computer.
If you need additional assistance with downloading this Captivate screen, please contact Amy Masters, BOMA/Chicago Director of Marketing and Communications at amasters@bomachicago.org.