Senate President Don Harmon and Deputy Mayor John O'Malley Attend BOMA/Chicago Board Meeting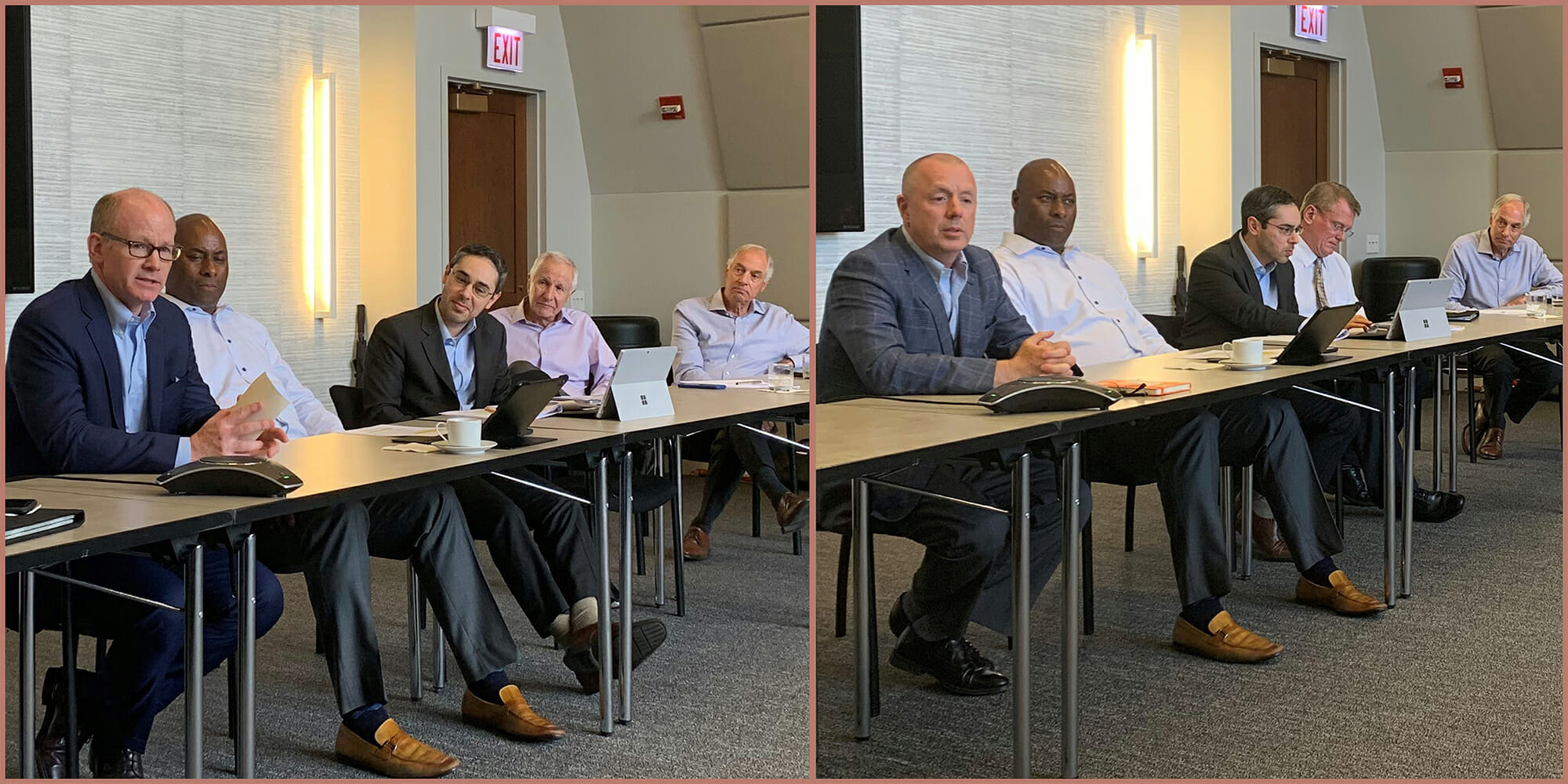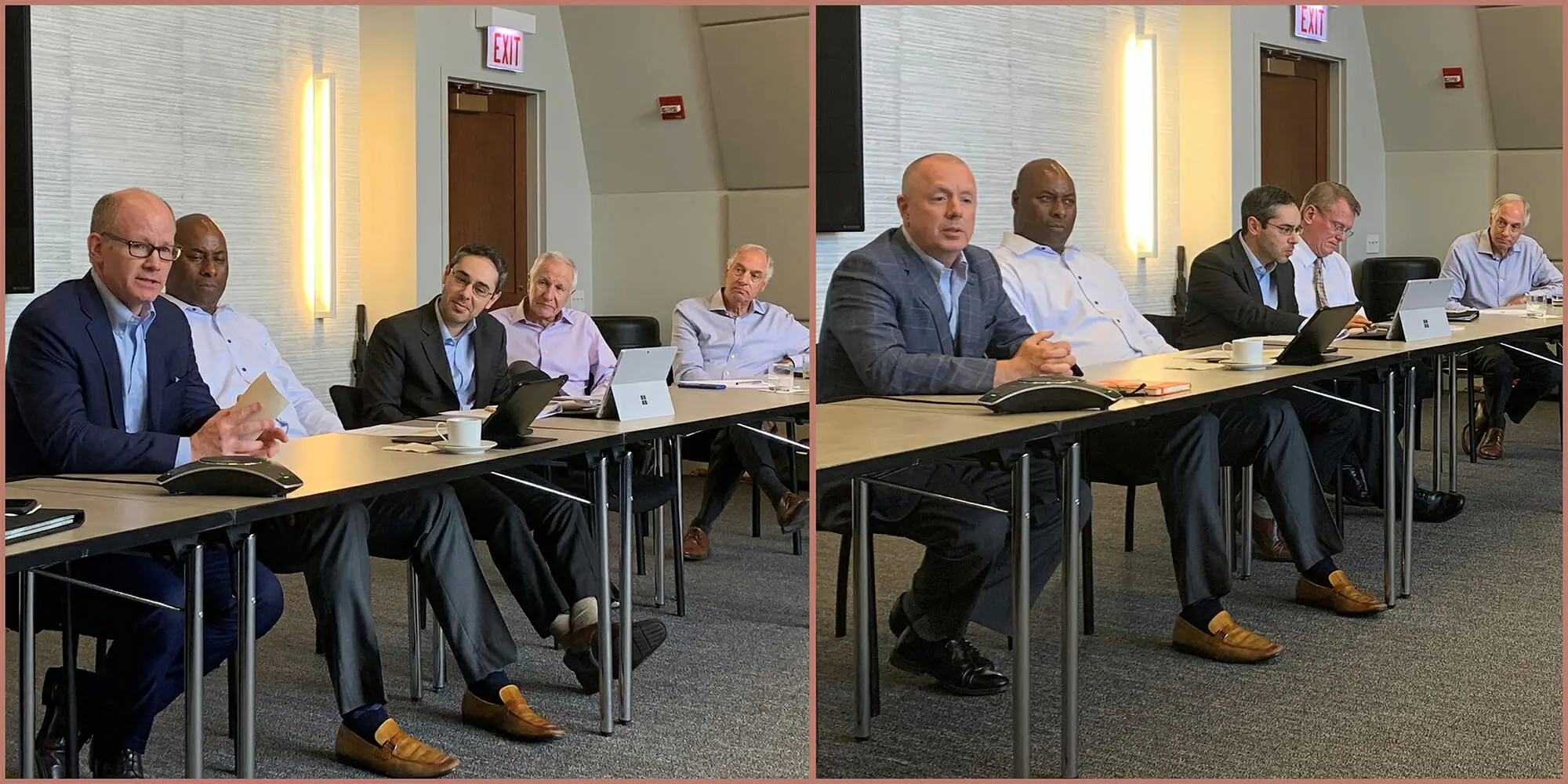 BOMA/Chicago's Board of Directors welcomed Illinois Senate President, Don Harmon, and the new City of Chicago Deputy Mayor for Public Safety, John O'Malley, at its July Board meeting.
Senate President Harmon provided a session recap and update about pending energy legislation, predicting a resolution this summer of current issues being debated between labor and environmental groups. He also spoke about the State's recent credit rating upgrades.
The Board had an open discussion with Senate President Harmon and emphasized our member buildings' contributions to the downtown economy. The group shared our interest in being involved in discussions related to energy and property tax legislation. Members of the Board contributed insights and concerns about the State budget and fiscal challenges, explaining they have resulted in a greater property tax burden on commercial properties.
Newly appointed Deputy Mayor for Public Safety John O'Malley also met with the Board. Deputy Mayor O'Malley spoke about his initial focus to connect with downtown associations and listen to concerns. He spoke about a need for new police officers and a new recruitment arm recently created by the Chicago Police Department. He emphasized the need for police officers to serve as ambassadors. The Board discussed the need for the Chicago Police Department to have a greater patrol presence in the Central Business District and reiterated BOMA/Chicago's commitment to work with the City to address public safety issues.
Both discussions were productive, and the Board looks forward to continuing these relationships on the State and City levels.