BOMA/Chicago Preparedness Committee Leaders Tour Metra Multimedia Analytic Center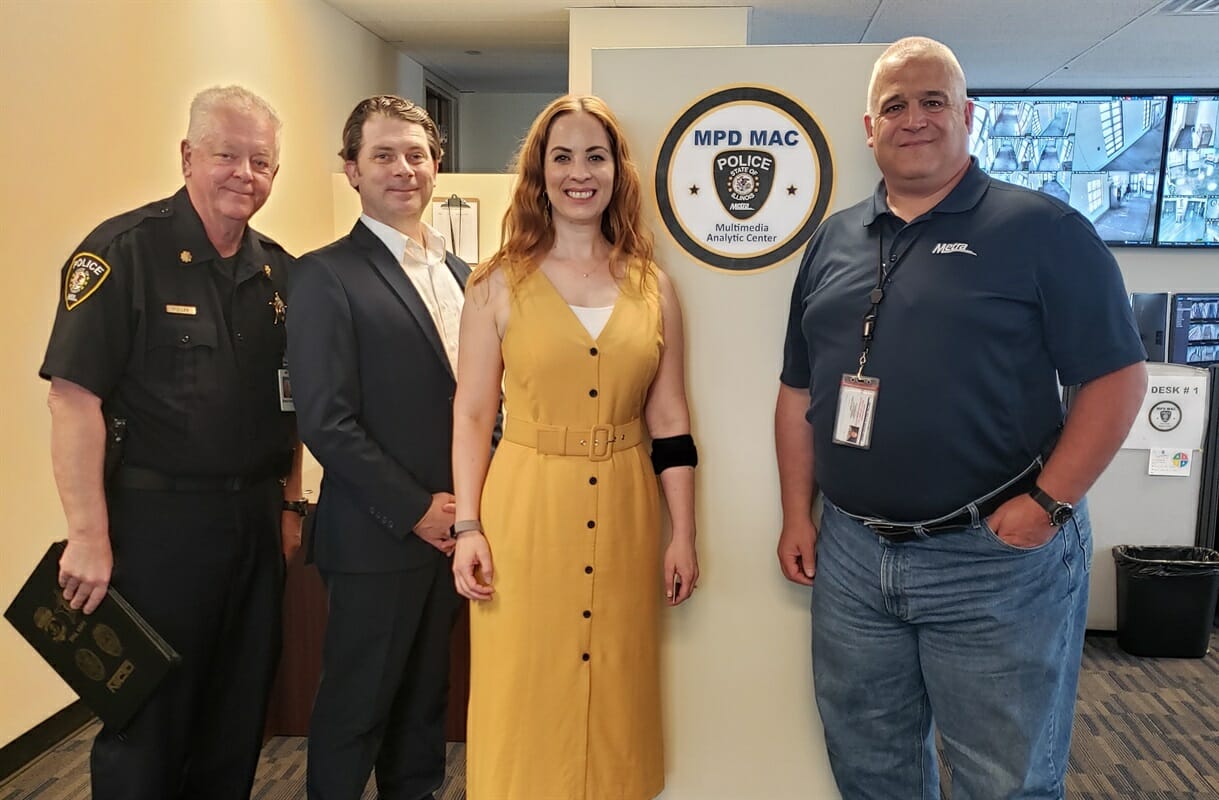 On June 4, Metra commuter rail operations and the Metra Police Department welcomed BOMA/Chicago Preparedness Committee Chair Erin Belknap with Sterling Bay and Committee Vice-Chair Tom Henkey with Titan Security to the Metra headquarters.
Erin and Tom toured the Multimedia Analytic Center (MAC), located in Metra headquarters near Union Station in Chicago's West Loop. The MAC was activated in 2018 and serves as an analytic and intelligence command center for the entire Metra commuter rail system across six counties.
Leaders from the two organizations also discussed a range of topics, including commuter-rail ridership and protocols for safely returning to Loop offices. And as a vital cross-sector partner, Metra continues to be actively involved with the Preparedness Committee's monthly meetings.
Pictured left to right are (fully vaccinated) leaders from the two organizations:
H. Ross Fuller (Commander, Metra Police Department)
Tom Henkey (Titan Security, Preparedness Committee Vice-Chair)
Erin Belknap (Sterling Bay, Preparedness Committee Chair)
John Radzinski (Emergency Preparedness Training Coordinator, Metra)