Bob Six with Zeller Named 2021 BOMA Fellow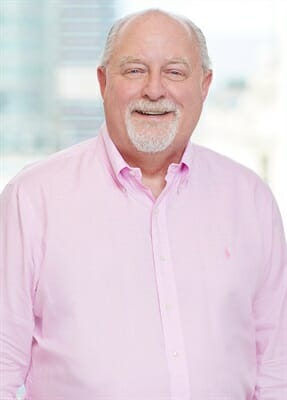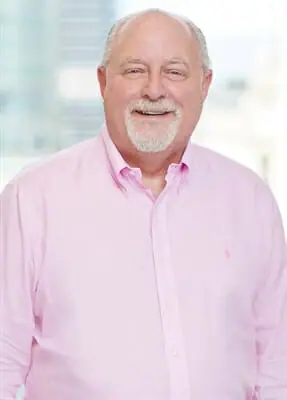 Zeller and the Building Owners and Managers Association of Chicago (BOMA/Chicago) are pleased to announce that Bob Six has been named a 2021 BOMA Fellow. Six – who is the first BOMA Fellow from BOMA/Chicago – joins the latest class of BOMA Fellows, a group of selected individuals who have displayed exemplary and sustained contributions to commercial real estate, their profession, the community and BOMA at all levels and have continually answered the call to leadership and service throughout their careers.
"Throughout my career that has spanned over 35 years in the commercial real-estate industry, I have found the key component to both personal and professional success is selfless service," said Bob Six, Chief Executive Officer for Zeller. "My involvement with BOMA at the Local, Regional, and International levels has provided opportunities for me to mentor CRE professionals that are currently fulfilling various leadership roles within BOMA, enhance programs and practices with award winning CRE management teams at Zeller, and engage with civic and charitable organizations that are providing positive impacts in the community.  I am humbled by the honor of being named a BOMA Fellow and will pledge to continue innovating and mentoring in the CRE industry."
"In addition to serving on the BOMA International Executive Committee, Bob is a former BOMA/Chicago President and Board member. In Chicago, Bob spearheaded the creation of our BOMA/Chicago Foundation, reorganized [FP1] [AM2] the BOMA North Central Region, served as a course instructor, and led efforts to establish scholarship funds for our education programs," said Farzin Parang, BOMA/Chicago Executive Director. "Bob has been instrumental in expanding the impact of BOMA/Chicago across the office industry, and I am confident he will make an immense contribution on an international scale as a BOMA Fellow."
The honorees will use the "BOMA Fellow" credential after their names and will be called upon to serve BOMA in a variety of capacities, including teaching, mentoring new members and young professionals, identifying future BOMA leaders, authoring articles and serving as thought leaders to address industry trends.
"Through his leadership and many contributions over the years, Bob Six has demonstrated the highest degree of commitment to BOMA and the commercial real estate industry," said BOMA International Chair Shelby Christensen, LEED Green Associate. "Bob will continue to advance the industry and support the next generation of property professionals through his service as a BOMA Fellow."
"I am pleased to welcome this group of industry leaders to the BOMA Fellows program," said Rebecca B. Hanner, BOMA Fellow, CPM, RPA, chair of the BOMA Fellows. "Each honoree offers the valuable knowledge, experience and dedication to service that will strengthen both our association and the industry as a whole."
"The entire Zeller team is energized by Bob's recognition as a prestigious BOMA Fellow. As a company, Zeller has dedicated a tremendous amount of effort elevating the standards of our properties and the profession as a whole," said Sam Zeller, Zeller Chief Operating Officer. "Bob has been an instrumental leader for Zeller's continuous improvement, steering us to combine our personalized attention to detail with technological savvy and embracing an unconventional approach. It has been an honor to work with and learn from Bob, and I'm excited to see his further contributions to BOMA International in this new role."
Congratulations to the other 2021 BOMA Fellows:
George E. Denise, BOMI-HP, CFM, FMA, LEED AP, RPA
Retired, Oracle Corporation
Saratoga, California
Anne Marie Guevremont, CPM, RPA
Senior Property Manager, Aeroterm Canadian Management Co., Inc.
Dorval, Quebec, Canada
Scott O. Jones, PE
Vice President, Jacobs
San Francisco, California
This latest class of BOMA Fellows will be honored at the 2021 BOMA International Conference & Expo this October in Boston.
To learn more about the BOMA International Fellows Program, visit the BOMA Fellows webpage.