Congratulations to our 2020 TOBY International Award Winners!
July 9, 2020
The commercial real estate industry honored 16 commercial properties with The Outstanding Building of the Year (TOBY) Award at the July 9 virtual TOBY Celebration that was part of the 2020 BOMA International Conference & Expo. This year marked the 34th anniversary of the TOBY awards. Click here to review all of the International finalists.
The TOBY Awards are the commercial real estate industry's highest recognition honoring excellence in commercial building management and operations in specific categories of building size and type. To win an International TOBY Award, a property first must win both local and regional competitions. Judging criteria includes community impact, tenant/employee relations programs, energy management systems, accessibility, emergency evacuation procedures, building personnel training programs and overall quality indicators. A team of local industry professionals conduct comprehensive building inspections and grade written applications at the local level. Local winners then proceed to the regional and international competitions where seasoned judges thoroughly review and score written applications.
We are so proud of our eight BOMA/Chicago International TOBY nominees and are excited to congratulate the below four BOMA/Chicago buildings for winning the International TOBY Award!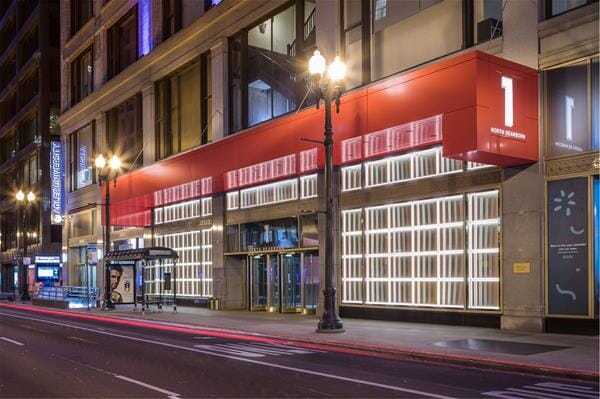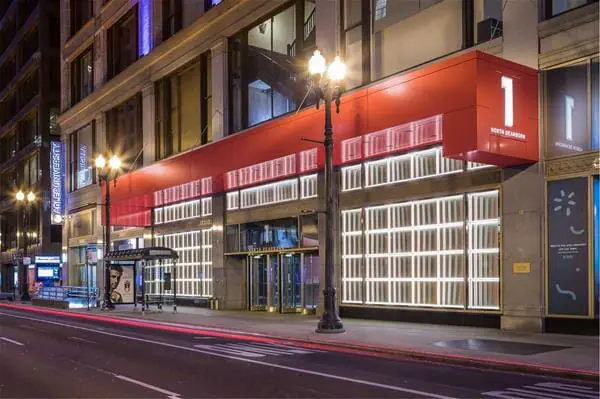 Renovated Building Category
1 North Dearborn
Managed by MB Real Estate
Owned by Beacon Capital Partners and MetLife
1 North Dearborn is a turn of the century Chicago icon situated in Chicago's Central Business District. Recent renovations highlight the management team's priority of community impact through sustainability. The building roof deck is home to three beehives and vegetable bearing gardens, providing honey and vegetables to its tenants. Lobby renovations included installation of Brian Dailey's America in Color focused on democracy, political diversity and personal identity. Behind the wall, improvements have enhanced energy efficiency, improving the building's EnergyStar score by eight points in three years. 1 North Dearborn is proud to hold LEED-EBOM Gold, BOMA360, and WiredScore Platinum designations.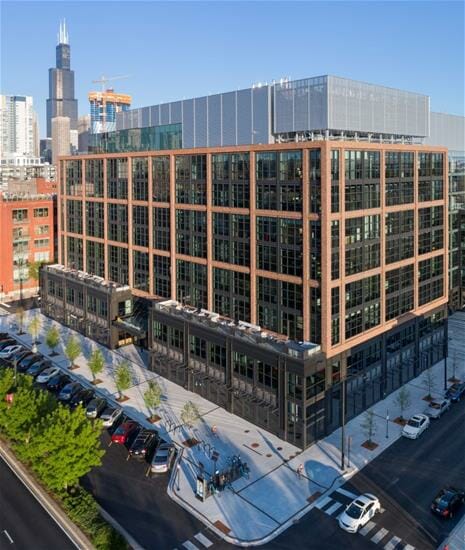 Corporate Facility Category
110 North Carpenter
Managed by Sterling Bay Property Management, LLC
110 North Carpenter is a Class A, new construction office building in the West Loop of Chicago. 110 North Carpenter is a single office tenant building for McDonald's Global Headquarters. Sterling Bay is committed to energy efficiencies and fosters the tenant's need for a groundbreaking and dynamic workplace. 110 North Carpenter is a BOMA 360 building and received LEED Platinum designation for Core & Shell in 2018. The building staff understands and takes pride in achieving energy and water efficiencies, waste reduction, environmental excellence and positive community impact.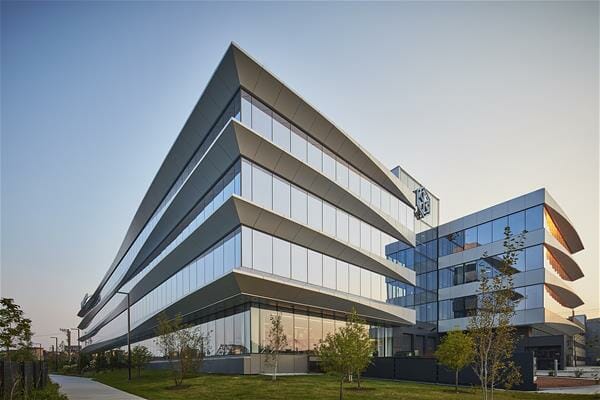 100,000 to 249,999 Square Feet Category
1515 West Webster
Managed by Sterling Bay Property Management, LLC
This award-winning, 207,000 SF, state-of-the-art office building located at Lincoln Yards, Sterling Bay's transformative mixed-use development along the North Branch of the Chicago River, is certified as LEED Gold, incorporating low-cost, high-efficiency materials that have earned the property an impressive Energy Star rating of 93. With eco-friendly design features such as potable water reduction, maximized day lighting management, drought tolerant native plantings and green roofs, the property serves as a world-class example of excellence in modern sustainable building design. Sterling Bay's property management team maintains the highest standards in on-site green maintenance, while promoting best-in class tenant and community relations.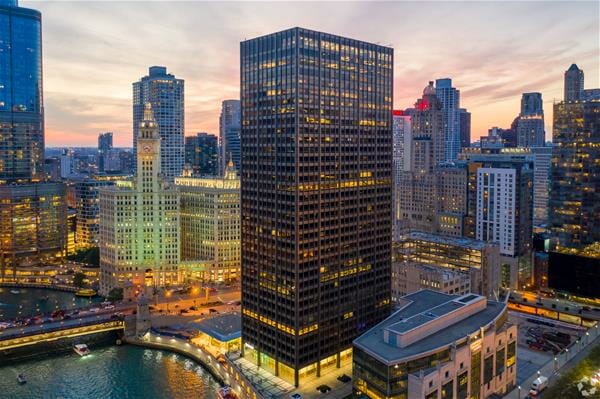 500,000 to 1 Million Square Feet Category
401 North Michigan
Managed by Zeller Management Corporation
Owned by W-Z NMA Holdings VIII, L.P. & Invesco Real Estate
401 North Michigan stands at the intersection of Michigan Avenue and the Chicago River on the location of Chicago's first non-indigenous settlement. Ever-evolving from its original trailblazing design rooted in technological innovation while embracing the River as a destination, the site encompasses a 35-story LEED platinum certified office tower, 100,000 SF plaza, 20,000 SF flagship retail store and cascading Riverwalk stairs. 401 supports 60 office tenants, hosts 30 plaza events annually and also welcomes 6 million visitors a year.
Four other BOMA/Chicago buildings were eligible to receive the international TOBY award after winning regional TOBY awards in April 2020. Congrats to the below buildings for all of their hard work!
Public Assembly: Harold Washington Library Center, Managed by CBRE, Inc and Owned by City of Chicago
Medical Office Building: Lavin Family Pavilion, Managed by Northwestern Memorial HealthCare and Owned by Northwestern Memorial Hospital
Historical Building: The Rookery, Managed by The John Buck Company
Over 1 Million Square Feet: 70 W. Madison, Managed by The Hearn Company and Owned by 3 FNP Owner, LLC