Diversity Committee Hosts Youth Motivation Career Day at Fenger Academy High School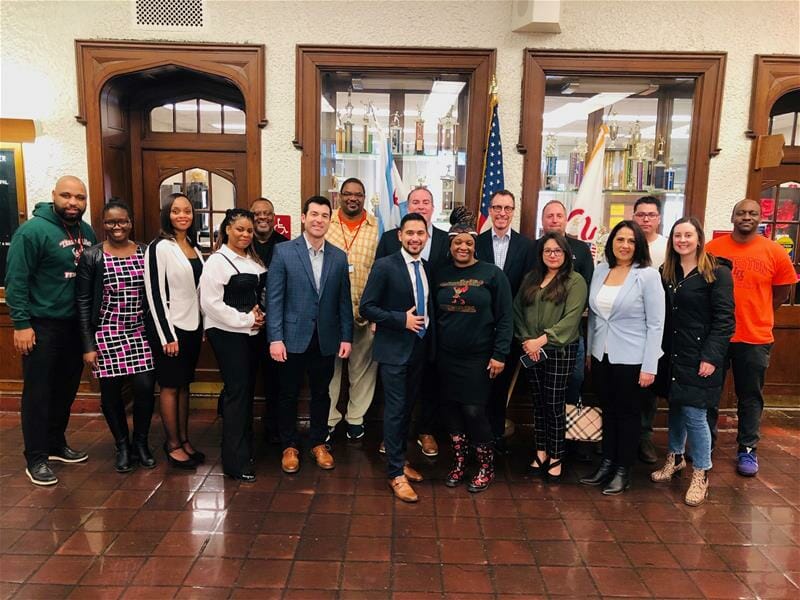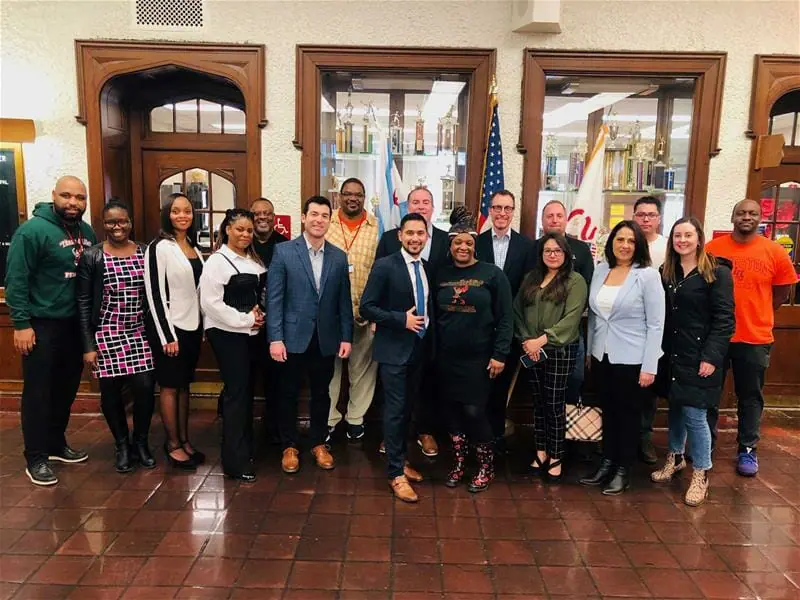 On February 11, 2020, the BOMA/Chicago Foundation Diversity Committee hosted a Youth Motivation Career Day at Fenger Academy High School. Fenger is a public four-year high school located in the Roseland neighborhood on the far south side of Chicago.
From 9 a.m. to 12 p.m., twelve BOMA/Chicago members gave presentations to 220 students that focused on all aspects of commercial real estate and career paths in the industry. Presentations focused on property management, building engineering and the electricians union. The entire school, from freshman to seniors, rotated in and out of different classrooms to experience each career focus.
Thank you to the following people who volunteered their time to make this event a major success:
Teresa Amaro, CBRE, Property Manager
Bridgette Battle, LJ Sheridan, Property Manager
Angel Brown, Piedmont, Property Manager
Paul Rades, CBRE, Property Manager
Blanca Lopez, JLL, Property Manager
Tammie Gunter, CBRE, Building Engineer and Facilities Manager
Scott Lilja, JLL, Building Engineer
Brian Staunton, Able Engineering
Matt Paez, Able Engineering
Maurice King, Local 134 Electricians Union
Jose Lopez, Local 134 Electricians Union
Azriel Leyva, BG Staffing, General Trades Presentation
Do you want to get involved in our diversity initiatives and visit high schools and colleges? Join us by becoming a Diversity Ambassador.
Learn more about the BOMA/Chicago Foundation, our mission and the Diversity Committee initiatives by visiting our Foundation webpage.