Codes Committee Discusses Delivery of Violation Notices with Chicago Comptroller Reshma Soni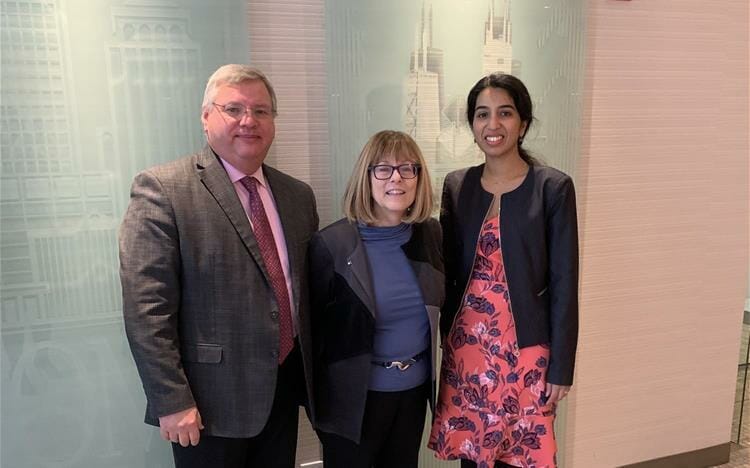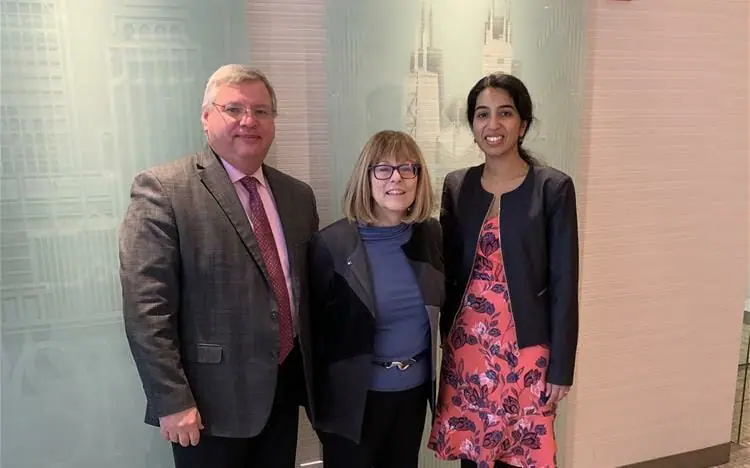 BOMA/Chicago's Codes Committee hosted City of Chicago Comptroller Reshma Soni at the committee's December meeting.
The Codes Committee has been talking about ways to streamline the city's delivery of violation notices, including public way permits. Often times notices are not properly addressed, resulting in the notices being misdirected.
Soni discussed the issue with the committee and outlined how the City has been trying for many years to integrate the various departmental systems to handle this process better. One of the key departments involved is the City Comptroller's Office. Soni explained how her office is involved in the revenue facet of the permitting and inspection system and identified some of the obstacles that are faced in trying to tie together as many as seven different and independent accounting systems used by various agencies.
The Committee offered to share processes used in other cities that could help improve the existing process. Additionally, committee members suggested the creation of  unique building identifiers that can be shared across platforms, similar to those associated with the elevator Annual Inspection Certification (AIC) program.
For more information, contact Ron Tabaczynski, Director of Government Affairs, at rtabaczynski@bomachicago.org or (312) 870-9611.