Diversity Committee Hosts a CRE Career Day for Junior Achievement Students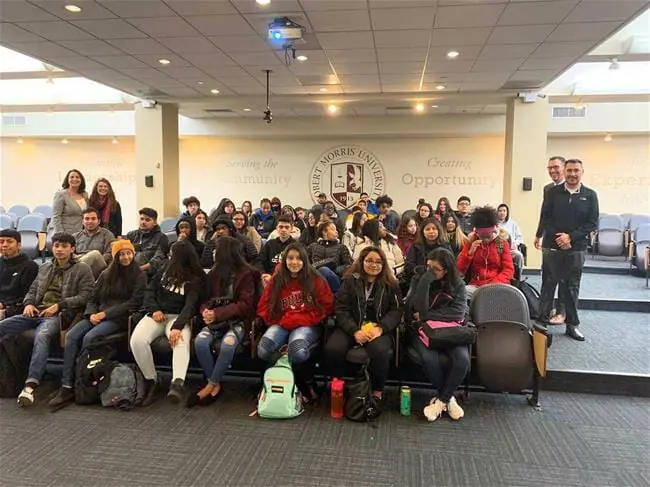 On December 6, the BOMA/Chicago Foundation's Diversity Committee hosted a career day for 60 Junior Achievement students. These students attend a variety of CPS schools and are enrolled in a Technical Trades Program. Our Committee members taught several 40-minute classes that covered the following topics:
- Property Management: Taught by Teresa Amaro (CBRE) & Paul Rades (CBRE)
- Amenity Management: Taught by Lexie Polk (CBRE)
- Security Industry: Taught by Julio Aguilera (SOS Security)
- Building Engineering: Taught by Simon Espinoza (JLL)
Our Diversity Committee is passionate about speaking to high school and college students about the many career paths available in commercial real estate. Lexie Polk has served on this Committee for over a year and she planned this amazing event. Thank you to Lexie and our other Committee participants, Paul Rades and Teresa Amaro along with industry experts Julio Aguilera and Simon Espinoza.
When the career day ended, many students approached our members to ask questions and collect business cards because they are interested in learning more about CRE career opportunities.
Kudos to the Diversity Committee and thank you so much for your efforts!
Learn more about the BOMA/Chicago Foundation, our mission and the Diversity Committee initiatives by visiting our Foundation webpage.