We Lost a Dear Friend and Colleague: Betsy Traczek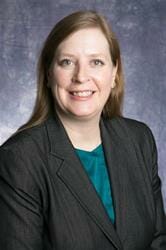 We have lost a dear friend and colleague, Betsy Traczek, Principal with the John Buck Company. Betsy served on BOMA/Chicago's Board of Directors and Labor Committee, and also chaired our Events Committee. Not only was Betsy an active member of BOMA/Chicago, most importantly she was a wonderful and caring person both professionally and personally. She will be missed.
Services for Betsy will take place on Friday and Saturday, December 13 and 14. The wake and visitation will be on Friday from 3 to 8 p.m. and her funeral will be held on Saturday at 9 a.m. followed by procession to mass at 10 a.m.