Tour the New BOMA/Chicago Website
March 12, 2019
We are excited to share our new website with you! Here are some of the new features you will find:
mobile friendly site design
mobile friendly member directories
easier to find information and resources
enhanced search engine
comprehensive events list
integrated blog
Learn more about these features below.
Mobile Friendly Member Directories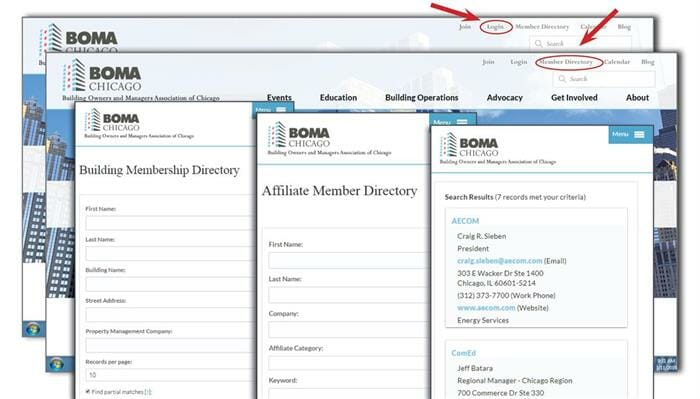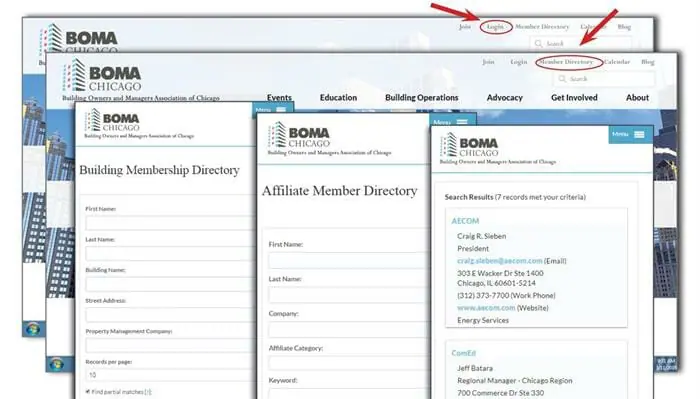 In addition to our Building and Affiliate Member Directories being mobile friendly, our Affiliate Member directory now features a keyword search based on company description to enhance the search process by identifying specific products or services.
To Access: Click Login at the top right of the site to login, and then click Member Directory link at the top right of the site or in the About section. You can also find links to the directories in the My Account Dashboard located at the top right of the site. While the Building Member Directory is only accessible to members who are logged into the site, the Affiliate Member Directory is open to the public.
New Member Dashboard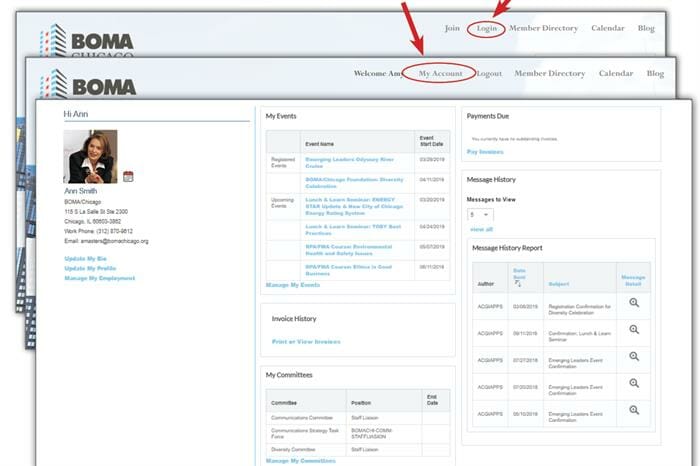 We created a mobile friendly member dashboard where you can update and post your profile and building or company information, register for events, manage employee information, view invoices and more.
To Access: Click the Login link on the top right of the website, enter your user name and password, and click on My Account link also located on the top right of the website to view your individualized dashboard.

Easier to Find Resources and Information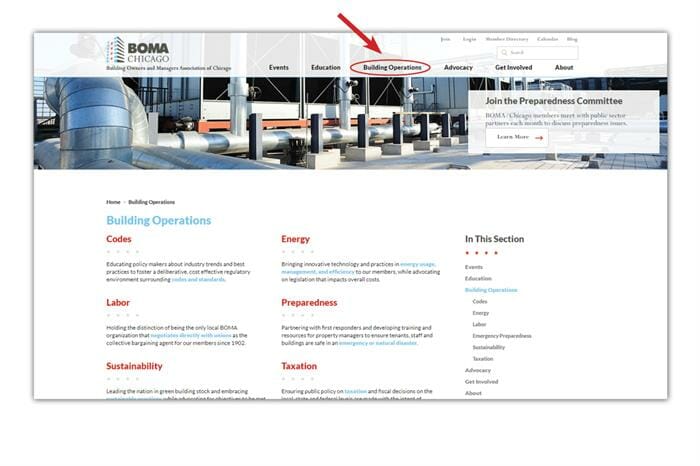 We created a new Building Operations section so members can quickly find the latest information related to Codes, Energy, Labor, Preparedness, Sustainability and Taxation. The new mobile friendly design also provides you with easy access to related news, programming and resources in an easy to find layout.
To Access: Click on Building Operations in the menubar or hover over Building Operations to view the individual dropdown options.
Events and Calendar List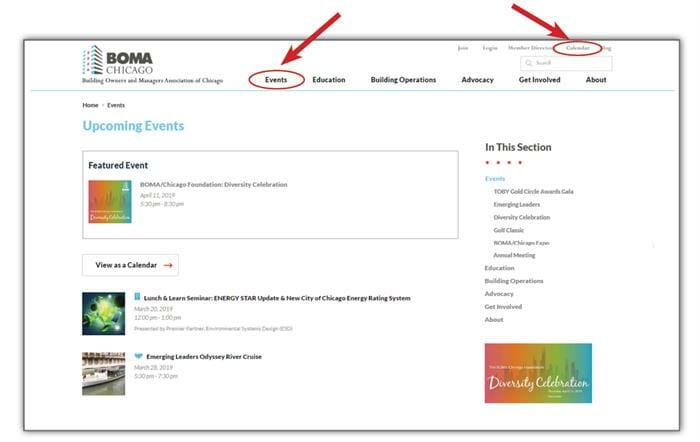 Now you can view a comprehensive list of all our events including networking events, designation courses, and Lunch & Learn Seminars. Switch to calendar view to view in calendar format.

To Access: Click on Events in the main menubar to view a list of events or click on Calendar located at the top right of the website to view events in calendar format.
Enhanced Search Engine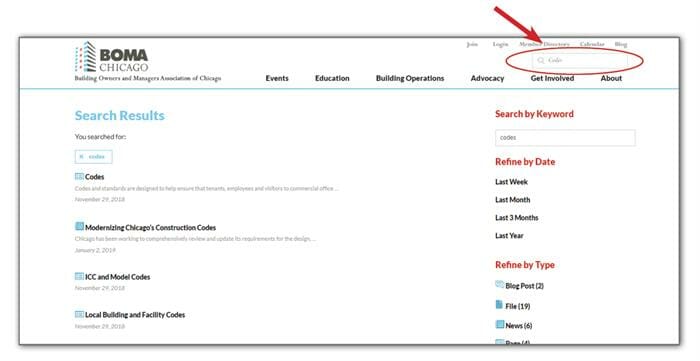 We improved our search engine so you can find what you need when you need it, and key filter options can help you to effectively narrow your search.

To Access: Click in the Search field located on the top right of the page and enter your search terms.
Integrated Blog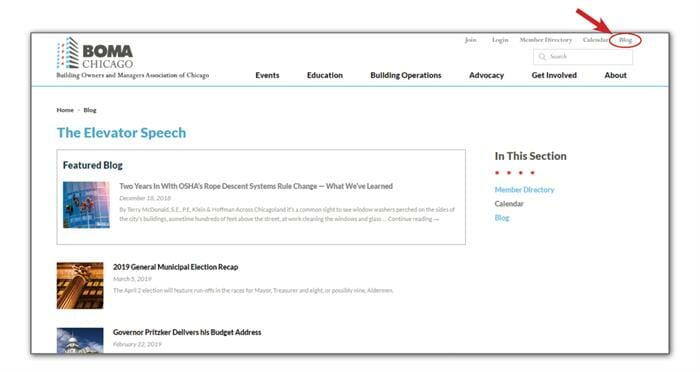 We merged our blog with the website to make it easier to get timely information and to learn the latest about those topics that are of greatest interest to you.
To Access: Click the Blog link located at the top right of the page.
Help Us Improve Our Site
We're proud of our new website and these new, enhanced features, and we thank all of our members who provided thoughtful feedback during site development. As we roll out the new site, we may experience a few glitches here and there, and ask that you let us know if you see any broken links, outdated information or other issues.